Hello beauties!
Looks like we are invited to take a sneak peek at Marc Jacobs Holiday 2016 Collections as the brand released at Sephora their new Style Eye Con No.20 Eyeshadow Palette. This is the main piece of the upcoming Marc Jacobs Beauty Holiday 2016 line that I've been spotting on Instagram a few weeks back and got me so excited. Marc Jacobs Style Eye Con No.20 Eyeshadow Palette is a limited edition release offering 20 plush eye shadows in luxurious finishes, organized in five columns, for a complete wardrobe of looks. I'm sure we'll get to see the rest of the pieces pretty soon.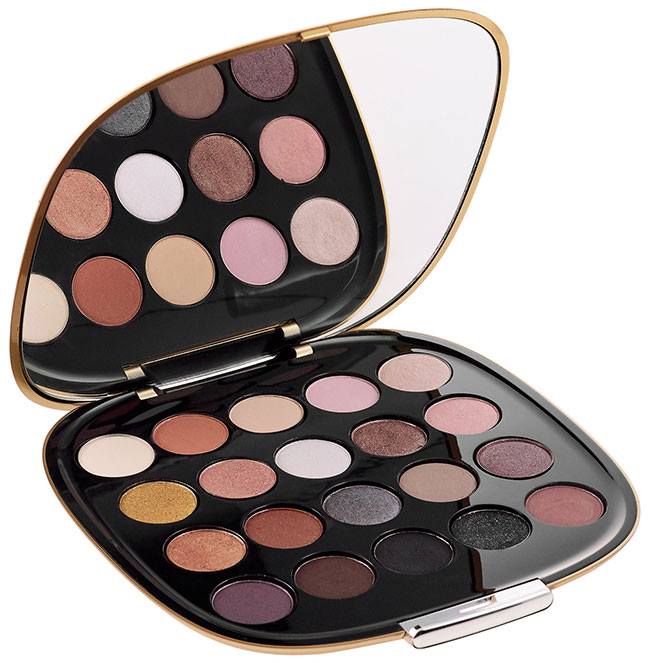 Availability
U.S. Launch Date – Now exclusive at Sephora and @sephora.com
Marc Jacobs Style Eye Con No 20 Eyeshadow Palette – New & Limited Edition – $99.00
This limited-edition eye shadow palette features 20 plush shadows, curated into five rows of fashion-inspired looks. Makeup artist Diane Kendal curated the shadows for the complete eye wardrobe: a golden moment, red-carpet glamour, a modern smoky eye, daytime glamour, and a casual daytime look. The shimmery metallics, buttery mattes,and lustrous sheens are all formulated with advanced pigments to allow for true, instant color payoff and long-lasting plush performance. The oversized, collector's edition gold palette opens to reveal a major infinity mirror, maximized for checking out your eye looks.
Contains:
Eye Shadows Awards Show (matte ivory, metallic gold, metallic bronze, matte aubergine)
Eye Shadows Evening Swag (matte suede, champagne shimmer, chestnut shimmer, matte cocoa)
Eye Shadows Afterparty (matte eggshell, snowy white shimmer, charcoal shimmer, matte sooty-black)
Eye Shadows About Last Night (matte rose-petal blush, mink shimmer, matte cashmere, deep black)
Eye Shadows Just Like Us (cream shimmer, peachy-rose shimmer, lavender shimmer, matte spice)
Enjoy more photos…