Hello sweeties!
Watch out as Make Up For Ever is coming out with two new products for spring 2017. I'm talking about Star Liq Liquid and Star Lit Powder which are ready for purchase now at Sephora. With all these new and amazing products, MUFE is launching it's really hard to decide on my purchase. I'm currently wishing for a couple of Artistic Acrylip shades. 🙂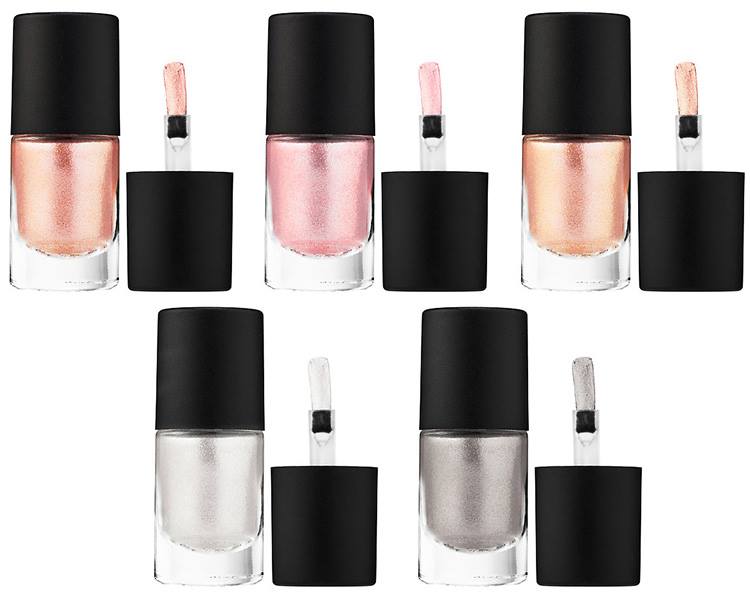 Availability
U.S. Launch Date – Now online @sephora.com
Star Lit Liquid – Permanent – $24.00
Star Lit Liquid is a lightweight, multi-use, pearlescent formula that adds sparkling, light-reflective highlights to the eyes and cheeks. This sheer, water-based liquid allows for buildable application that won't feel heavy or sticky on skin. With sparkling shades that range from neutral to dark, it glides on effortlessly for a sparkling, light-reflective glow that lasts all night.
01 Arctic White
02 Pink Beige
03 Gold Champagne
04 Golden Peach
05 Silver Dust
Star Lit Powder – Permanent – $21.00
Star Lit Powder is an ultra-radiant, ultra-fine loose powder that is used to highlight your best features. Perfect for the eyes, cheeks, and lips, this multi-faceted formula includes Pure Mother of Pearl to add light-catching color and shine unlike any other. The micronized ingredient technology allows for ease of application that can be applied wet or dry, to customize coverage intensity and luminosity. It features eight shimmering shades that range from neutral to dark.
02 Frozen Gold
05 Frozen Purple
12 Copper
13 Ivory
15 Golden Pink
19 Ultramarine
27 Gunmetal
28 Anthracite Black
Enjoy…