Hello beauties!
Make Up For Ever has released for spring 2016 a new Pro Sculpting Line inspired by the art of sculpture and play of light and shadow used in make-up to highlight optimal facial beauty, highlighting the strengths. This new MUFE makeup collection is about three professional products for face, eyebrows and lips and I can't wait to checked the new Sculpting Palette in person.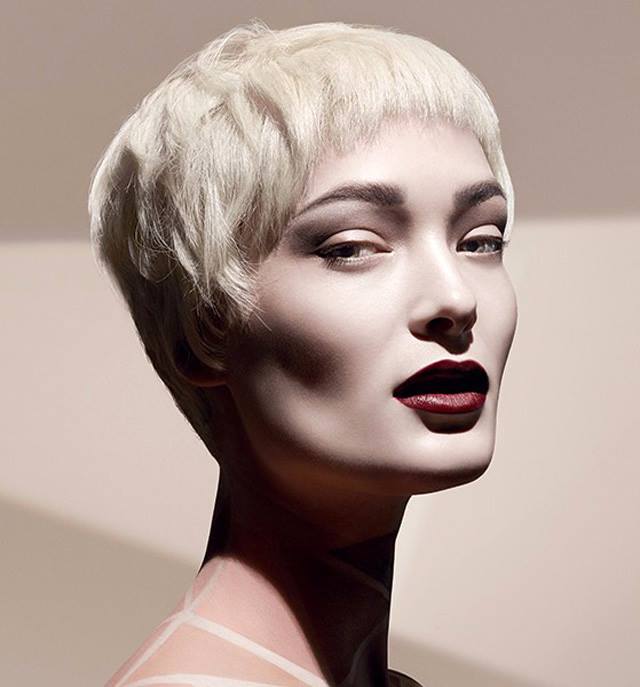 Availability
International Launch Date – March 2016
Romania Launch Date – Now at MUFE Studio
Make Up For Ever Line Pro Sculpting 2016 Collection
MUFE Pro Sculpting Palette – New
Shades:
No.20 Light
No.30 Medium
No.40 Tan
No.50 Dark
These are extremely versatile palettes, that contain 4 colors with different textures from matte to shimmer, while the blush color can also be used as a concealer.
HIGHLIGHT: the clear matte shades gives shape to the natural volume of the face;
CONTOUR: dark matte shades shades and defines the contours of the face;
SHIMMER: the iridescent shades adds light to the volumes of the face;
COLOR: the blush finally gives the complexion a fresh and harmonious appearance.
MUFE Pro Sculpting Brow – New
This 3-in-1 tool works to define, contour and highlight brows for a perfectly sculpted, transformed look.
Shades:
10 Blond
20 Dark Blond
30 Brown
40 Dark Brown
50 Brown Black
MUFE Pro Sculpting Lip – New
Pro Sculpting Lip is specifically designed to contour and sculpt lips using 2 easy steps.
Step 1. Use stick to cover lips with a full-color semi-matte finish.
Step 2. Use shimmer-tip sponge to add a touch of light to the center of lips for volume effect. Blend in a circular motion at the center of lips.
Note: To intensify volumizing effect reload sponge applicator into its cap. After each use, wipe sponge-tip with tissue before closing.
Shades:
No.50 Purple
No.40 Carmine Red
No.11 Rust
No.10 Rosewood
Enjoy more photos…