Hello pretties!
Make Up Factory Spring 2017 Modern Tea Time is all about classic elegance and subtle macaron colors combined with modern accents and trendy color highlights.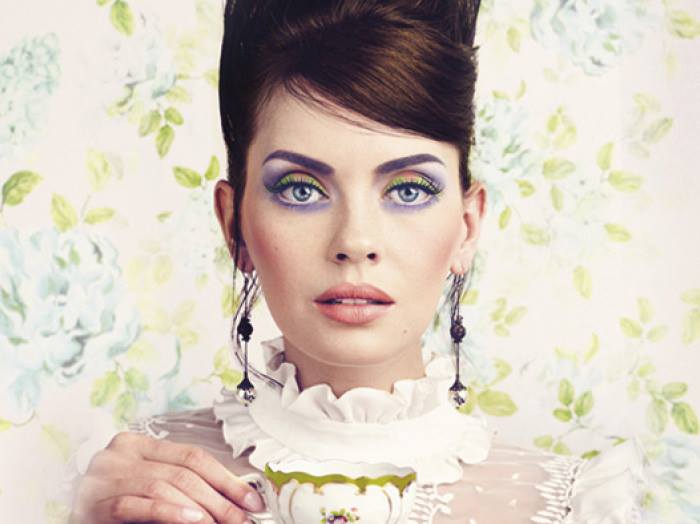 "Time for Tea" is the motto of the new trend collection spring/summer from Make Up Factory. The modern interpretation of "Tea Time" combines classic elegance and subtle macaron colors with modern accents and fascinating color highlights. Pastel shades such as orchid, apricot, rosé and green meet an intensive strawberry red and the jazzy trend color lime green. The refreshing and invigorating yellow-green shade is also the PANTONE® Color of the Year 2017.
Availability
International Launch Date – March 2017 at Muller
Make Up Factory Spring 2017 Modern Tea Time
Mat Eye Colors
The four matt powder eye shadows in coordinated colors with an integrated applicator are delivered in an upscale box. The high-quality, cast texture renders intense colors. Thanks to the satiny-matt, fine quality, the Mat Eye Colors is ideal for modelling an accentuating the eye area. The four color nuances permit individual eye make up in different color combinations ranging from discreet to extravagant. Dermatologically tested skin friendliness.
No.580 Pastel Garden Party
Mat Blusher
The satiny soft texture of the Mat Blusher gives you a natural, fresh complexion. Since it contains no glitter and glimmer particles, it is perfect for natural contouring and modelling of the facial features. Thanks to the professional quality, it can be applied individually from delicate to intense. Free of perfume. Dermatologically tested skin friendliness.
Eyeshadow
No.56E Green Tea
No.92F Bright Lavender
Sensitive Eyeshadow Base

Creamy delicate eye shadow foundation in neutral colors. It prolongs the wear time of eye shadow and prevents caking in the eyelid crease. The eye shadow base evenly covers the eyelids thus hiding small exposed capillaries and redness. The foundation intensifies the luminescence of colors, makes it easier to apply eye make up, and keeps powders in place. Also suitable for sensitive eyes and contact lens wearers. Free of paraben, perfumes, and silicone. The dermatological tolerability was confirmed.
Smoky Liner Long-Lasting Waterproof
No.46 Smoky Lavender
No.16 Bold Green
Non Smudge Mascara

The black pigmented texture coats the eyelashes with intensive and long-lasting color for maximum coverage. The elastic rubber brush adapts to the individual eye and eyelash shape and is particularly suitable for achieving lengthened and defined eyelashes. Two different brush lengths guarantee the perfect application: the short brush for applying and the long brush for separating the lashes. Suitable for sensitive eyes and contact lens wearers. Fragrance-free. Skin compatibility is dermatologically approved.
Color Perfection Lip Liner

Unlimited color intensity and immediate coverage from the first application. Flaunt perfect lip contours with the water- and smudge-proof Color Perfection Lip Liner. The ultra-creamy and extremely long-lasting wax tip enables professional shading whilst making sure the lipstick won't run.
No.01 Forever Invisible
No.28 Warm Tangerine
Lip Color

The supple lipstick is pleasantly creamy and long-lasting. Its silky shine makes lips appear fuller. Ample color choices range from delicately transparent to intense and from classic to edgy.
No.274 Chic Apricot
No.173 Strawberry Kiss
Nail Color
No.146 British Elegance
No.482 Exquisite Red
Enjoy more photos…