Hello pretties!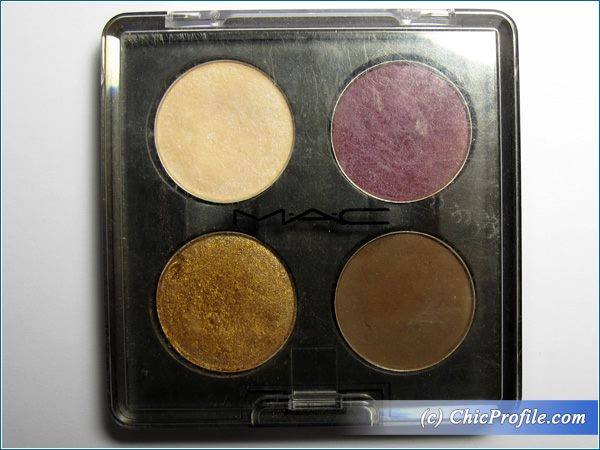 You know I don't usually write about my own MAC purchases, I don't have a particular reason, I just feel I don't have the time to review all of MAC makeup products due to so many new collections that are coming up and I'm trying to keep you guys updated. That will surely change from now on as I want to at least post a preview with swatches and first impressions about whatever new MAC products I'm using. Today I'll be giving you a quick review of MAC Vapour, Plum Dressing, Amber Lights, Corduroy Eyeshadows as I've selected them as my go to MAC makeup eyeshadows and put them in a MAC quadra eyeshadow palette that comes with me in all of my trips.
Availability
Now at MAC Stores and online @maccosmetics.com
I know you will say this is surely a strange selection of colors, especially for a go to MAC Quadra Eyeshadow palette as there's only one bare skin color and the rest are looking pretty dark and without matching each other. I have green eyes so I love using nudes, browns, plums or purples and even though I always take with me a nude eyesahdow palette I need to have at least couple of intense and dark MAC eyeshadows. I purchased these shades as a MAC eyeshadow refill pan ($10.00 for 1.5 g/ 0.05 oz) and the empty MAC Pro Palette Eyesahdow x 4 ($8.00) separately. As you will see from the photos bellow I used these shades quite a lot. I like MAC Vapour for being so closed to my skin tone and being able to use it on my brow bone and whenever I want to achieve a natural look, while MAC Amber Lights eyeshadows gives such an intensity when it's applied on the lid due to its beautiful metallic finish. I can't have a palette without a matte finish eyeshadow and for me that was MAC Corduroy eyeshadow which is pigmented, dark and perfect to be applied on the lid or blended on the crease or intensified in the outer corner of the eye. MAC Plum Dressing eyeshadow is one that you've seen me frequently using it in my makeup looks and truly emphasizes green eyes.
MAC Vapour Eyeshadow ($16.00 for 1.5. 0.05 oz) is officially described as a peach-pink with violet pearl and a velvet finish. I see it like a very light vanilla beige with warm undertones and a satin finish. It provides a natural sheer coverage that can be build up to a medium coverage. It is easily blendable and it packs easily on the skin.
MAC Plum Dressing Eyesahdow ($16.00 for 1.5. 0.05 oz) is described as pink-plum with metal and veluxe pearl finish. It's a medium pink-brown-plum with slightly cool undertones and a pearl finish. It provides medium coverage, it's easily buildable and blendable.
MAC Amber Lights Eyeshadow ($16.00 for 1.5. 0.05 oz) is a peachy-brown with shimmer and a frosty finish. I see it like a rich, pigmented copper brown with gold shimmer, warm undertones and a highly metallic finish. It has a smooth and creamy texture, very easy to work with, easily buildable to a full coverage and easily blendable. This is truly an intense, pigmented and beautiful shade.
MAC Corduroy Eyeshadow ($16.00 for 1.5. 0.05 oz) is a muted reddish-brown with matte finish. Is a dark nude brown with cool undertones and a matte finish. It's highly pigmented, offering an intense coverage but I find it to be a little unfriendly when it comes to blending so I like to wear it mostly as an eyeliner or blended in the outer part of the eye. If you do apply this in the crease just be gently and apply it with a light hand and intensify it as you go along. The formula is a bit dry but not powdery.
Enjoy more photos…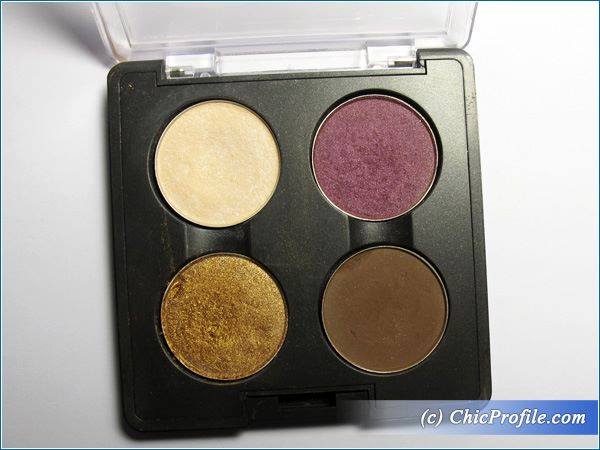 MAC Eyeshadow Quad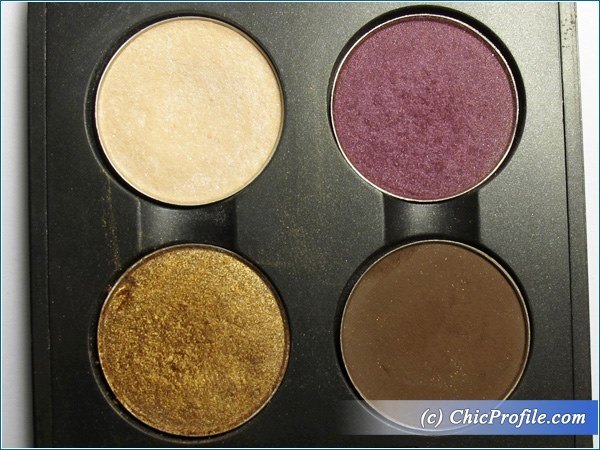 MAC Eyeshadow Quad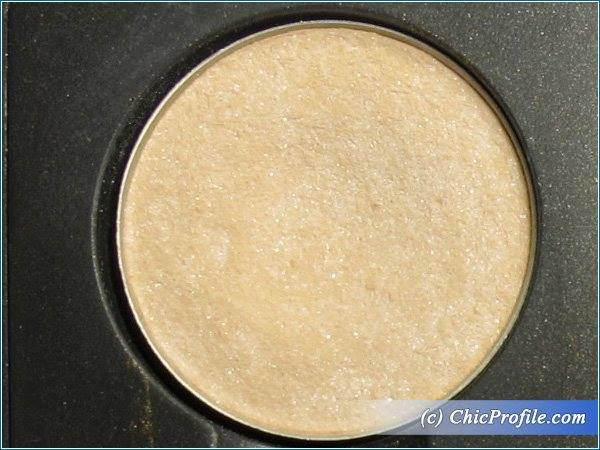 MAC Vapour Eyeshadow Review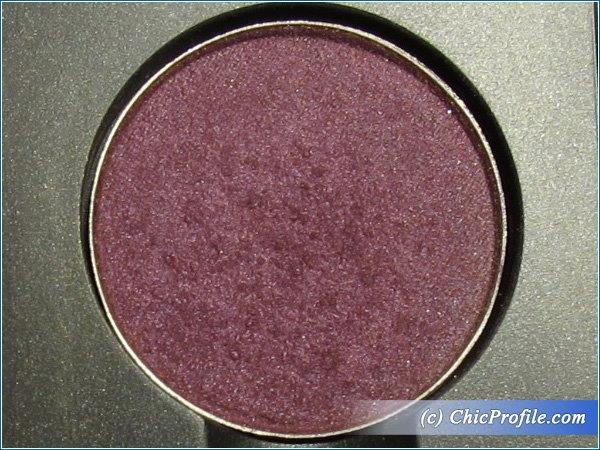 MAC Plum Dressing Eyeshadow Review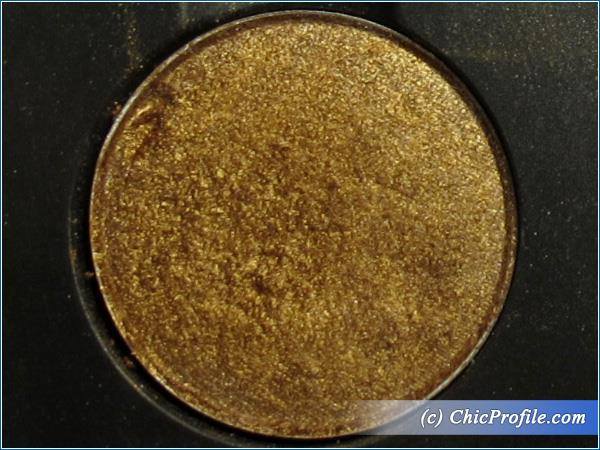 MAC Amber Lights Eyeshadow Review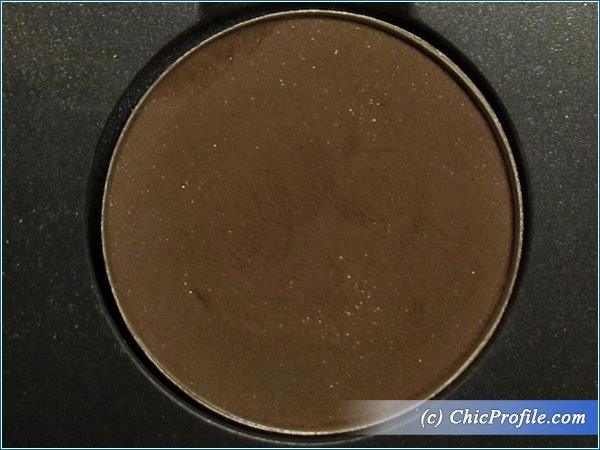 MAC Corduroy Eyeshadow Review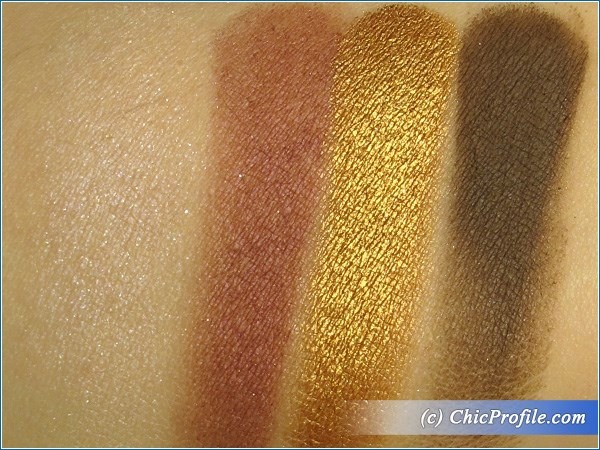 MAC Vapour, Plum Dressing, Amber Lights, Corduroy Eyeshadows Swatches