Hello pretties!
The new MAC Hint of Colour Lip Oil might be exactly what my lips need for a summer 2017. Now that we have MAC Lip Scrubtious (info, photos) these pretty four shades of Hint of Colour Lip Oil sounds just like the thing you may want to use afterwards. For me those hot summer days are all about a light makeup look and a lot of hydration so having my lips pampered with a juicy color and keep them hydrated at the same time is just dreamy. 🙂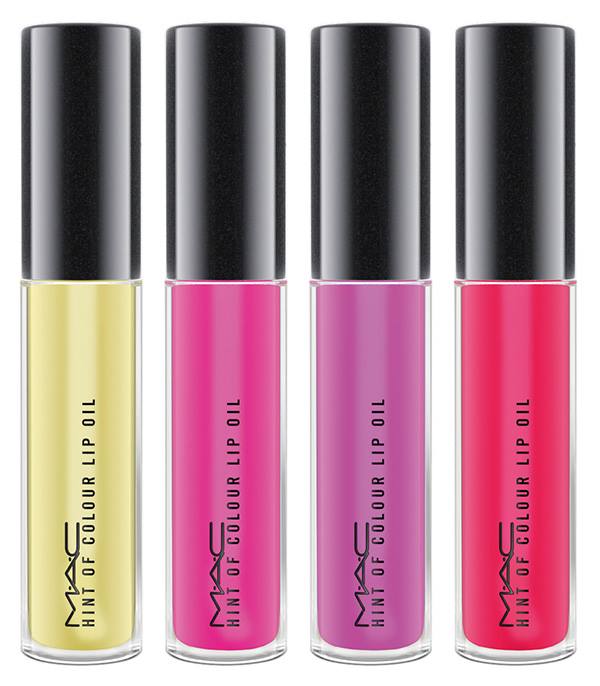 Availability
Japan Launch Date – April 2017
International Launch Date – April 2017 in Stores
MAC Summer 2017 Hint of Colour Lip Oil
These will feel just like a light lipstick with a touch of color and the moisture and shine of a lip gloss. According to your body temperature your lips will change the color once you choose any of the new Hint of Colour Lip Oil shades. They are just tailored to make your lips look charming.
The formula contains exclusive plants and nourishing essential oils, so you can apply it directly on your lips. It does a great job in repairing chopped and dehydrated lips in just seconds, layering a comfortable and non-sticky layer. It will give you that full lips look with an intense shine and a moisturizing sensation that promises to last for eight hours.
It really sounds too good to be true so I can't wait to give them a try once they launch. How about you?

MAC Hint of Colour Lip Oil – New – 12 ml