Hello beauties!
I promised you a few days ago swatches and photos of all the new products featured in MAC Magnetic Nude Collection (info & promo photos). This collection is available in limited edition at all MAC Stores and was released around Christmas in US while in Europe it arrived in late January. Like the name itself suggests, the collection is composed of nude and natural shades with magnetic effect.
I swatched all the products for you, with the exception of two blushes which did not arrived in my country for some "secret" reason. This is the kind of collection that is suitable for everyone, regardless their skin tone, as you can easily find a favorite shade, something that will look very natural on you but with that twist of magnetic shine.
I personally love the Oh My Darling lip gloss which I know is a repromote shade, but I just can't have enough of this warm pale pinky beige shade with lots of shimmer. I also like the Extra Dimension Skinfinish in Superb, a soft beige nude with champagne shimmer.
Take a look at the entire collection right after the jump!
MAC Magnetic Nude Collection Spring 2014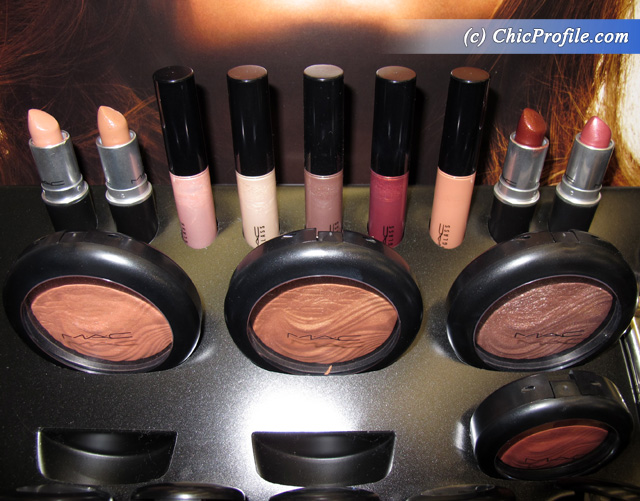 MAC Magnetic Nude Collection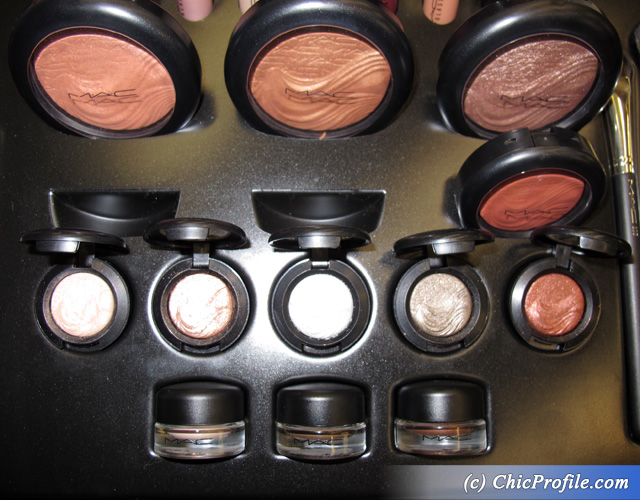 MAC Magnetic Nude Collection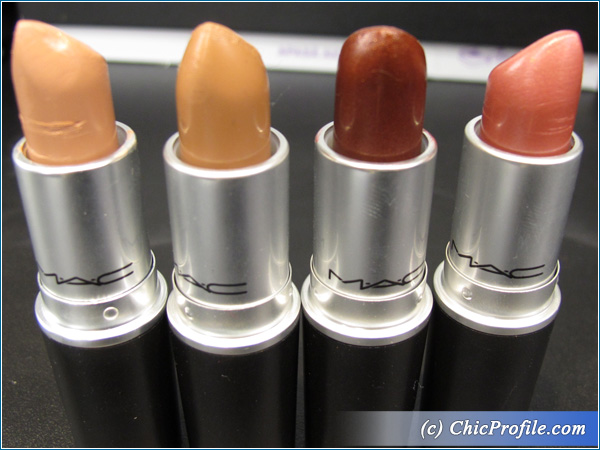 MAC Magnetic Nude Lipsticks from Left to Right: Close Contact (Amplified), Sensual Sparks (Amplified), Carnal Instinct (Frost), Morning Rose (Cremesheen)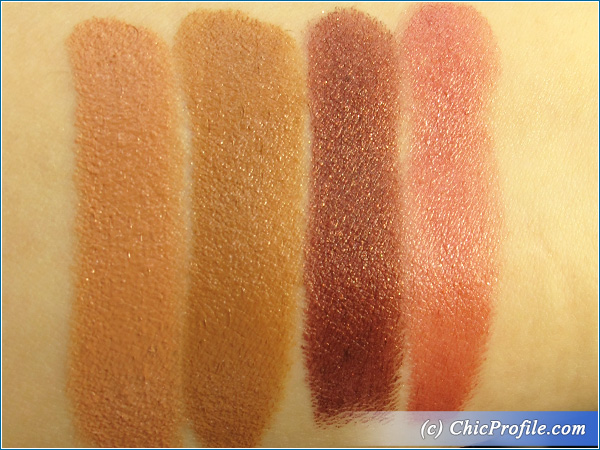 MAC Magnetic Nude Lipsticks Swatches L to R: Close Contact (Amplified), Sensual Sparks (Amplified), Carnal Instinct (Frost), Morning Rose (Cremesheen)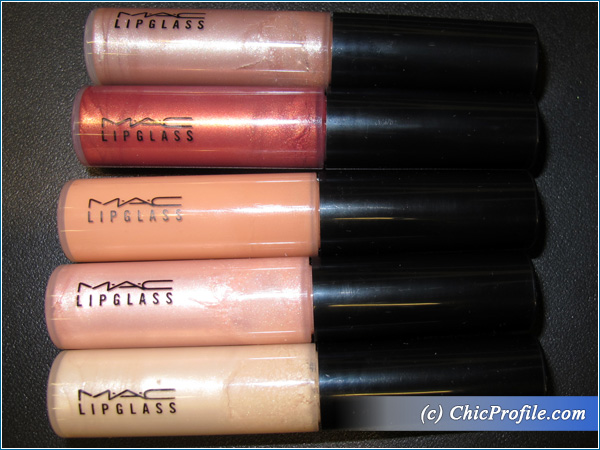 MAC Magnetic Nude Lipglass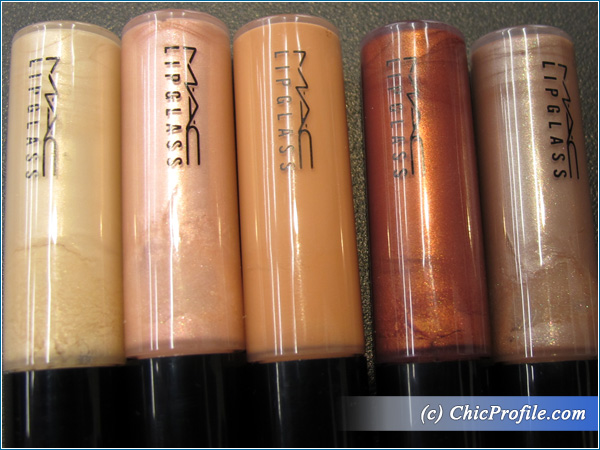 MAC Magnetic Nude Lipglass from L to R: A Quiet Roar, Oh My Darling, Over Spiced, Hell Bound, Steel Kiss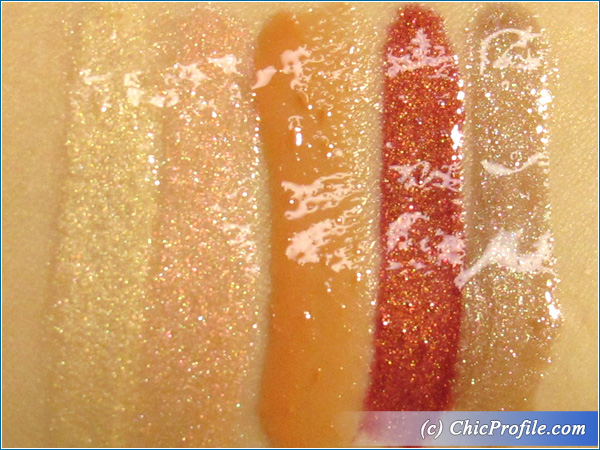 MAC Magnetic Nude Lipglass Swatches from L to R: A Quiet Roar, Oh My Darling, Over Spiced, Hell Bound, Steel Kiss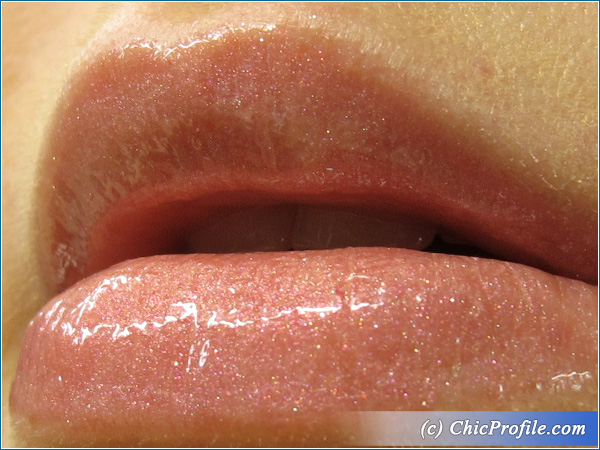 MAC Oh My Darling Lipglass – Lip Swatch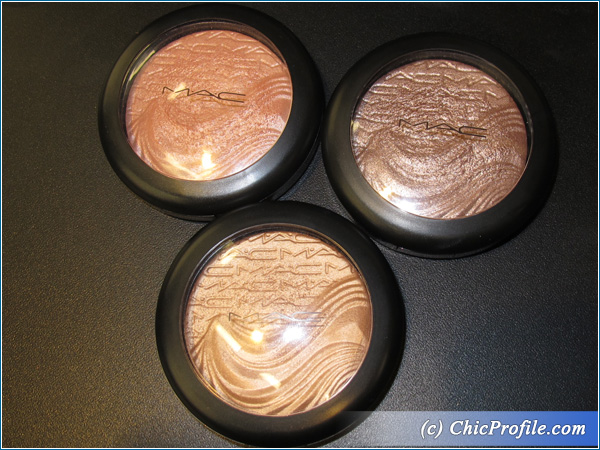 MAC Magnetic Nude Extra Dimension Skinfinish (Clockwise): Fairly Precious, Superb, Magnetic Appeal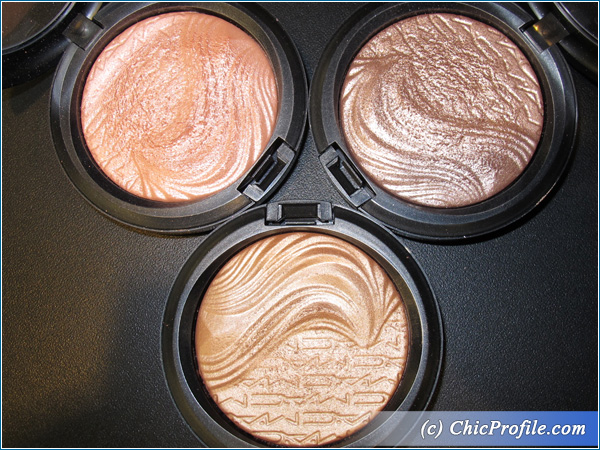 MAC Magnetic Nude Extra Dimension Skinfinish (Clockwise): Fairly Precious, Superb, Magnetic Appeal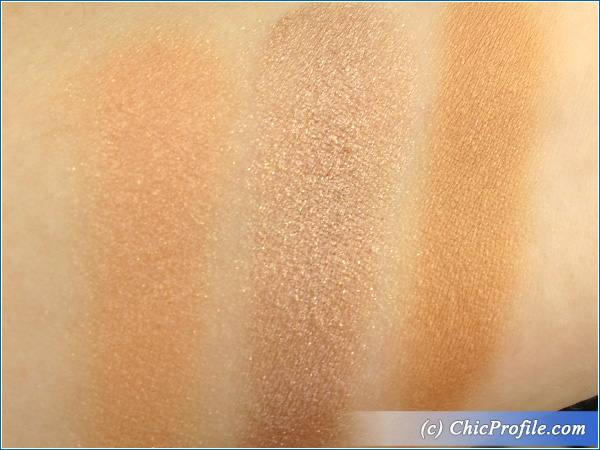 MAC Magnetic Nude Extra Dimension Skinfinish Swatches (Clockwise): Fairly Precious, Superb, Magnetic Appeal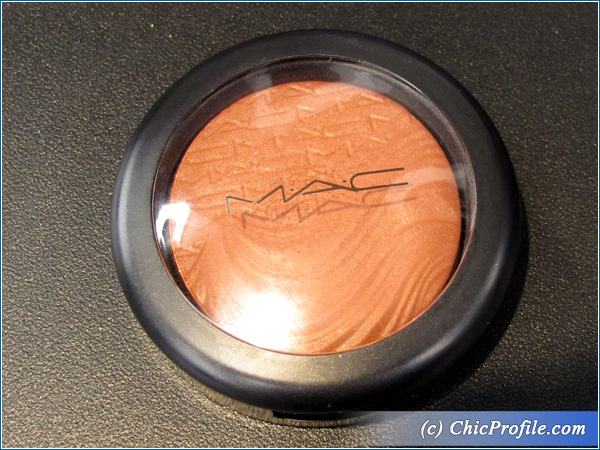 MAC Pleasure Model Extra Dimension Blush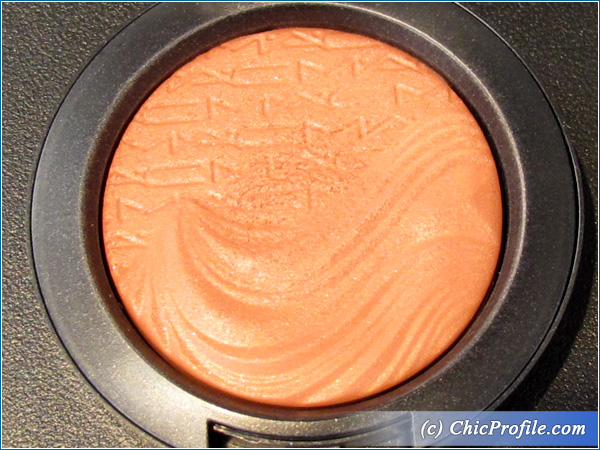 MAC Pleasure Model Extra Dimension Blush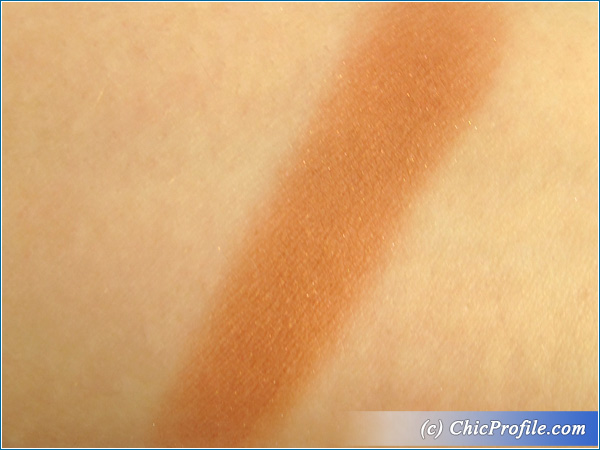 MAC Pleasure Model Extra Dimension Blush Swatch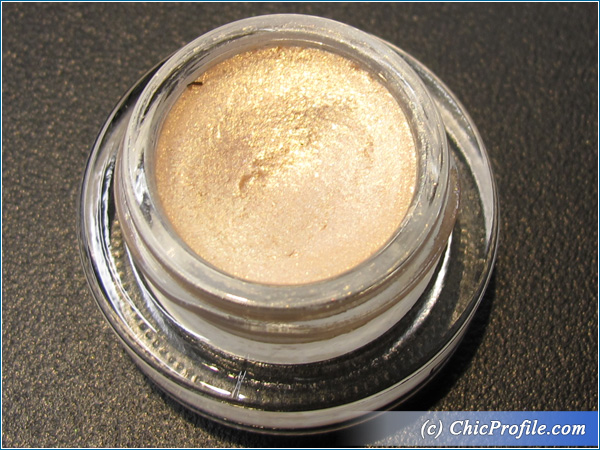 MAC Chilled Fluidline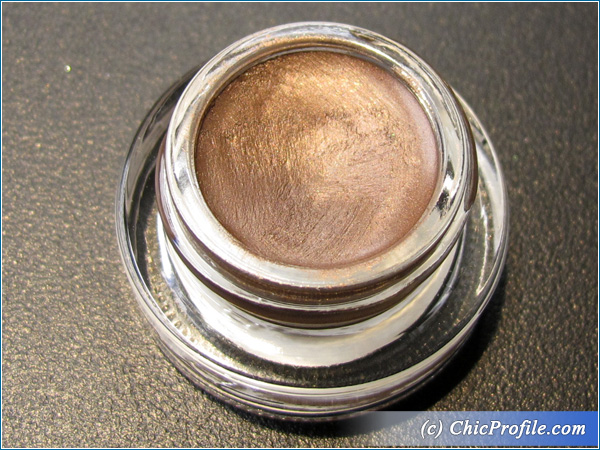 MAC Our Secret Fluidline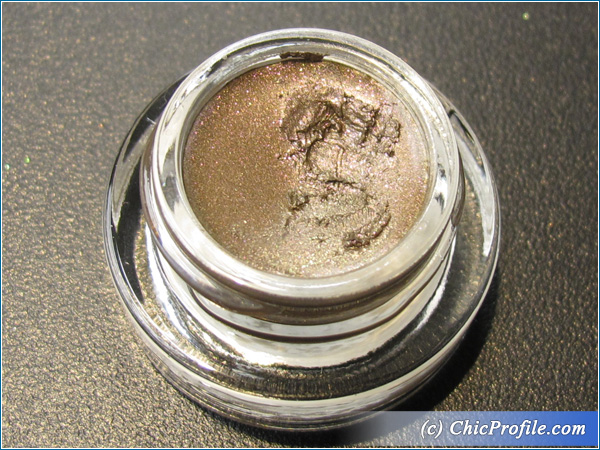 MAC It's Physical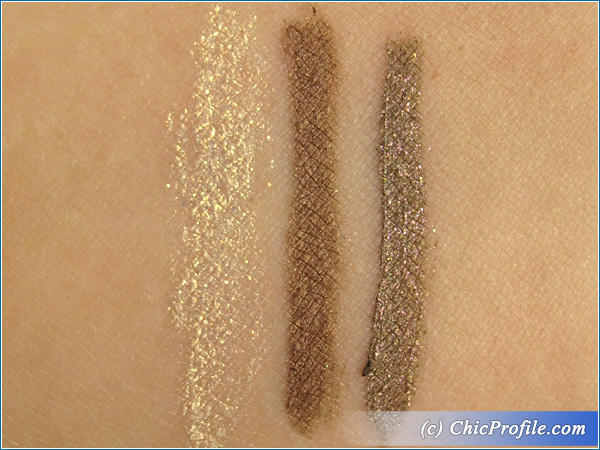 MAC Magnetic Nude Fluidline Swatches L to R: Chilled, Our Secret, It's Physical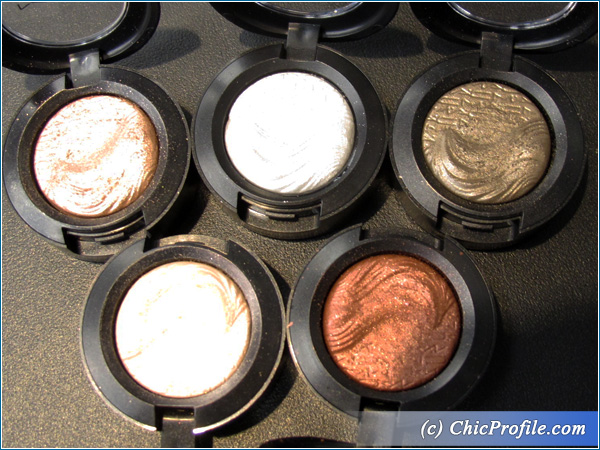 MAC Extra Dimension Eyeshadows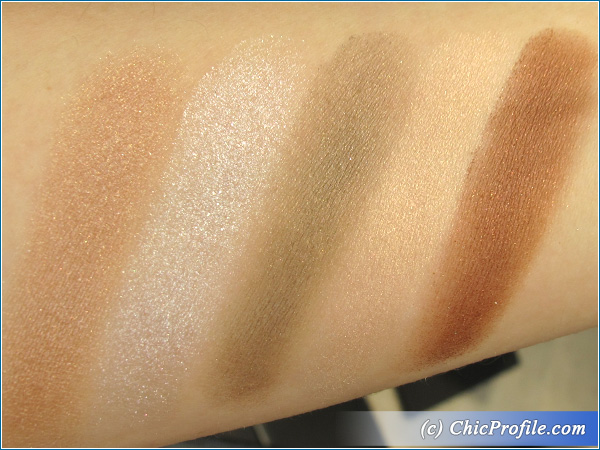 MAC Extra Dimension Eyeshadow Swatches L to R: Sweet Heat, Platinum Love, Silver Dawn, A Natural Flirt, Amorous Alloy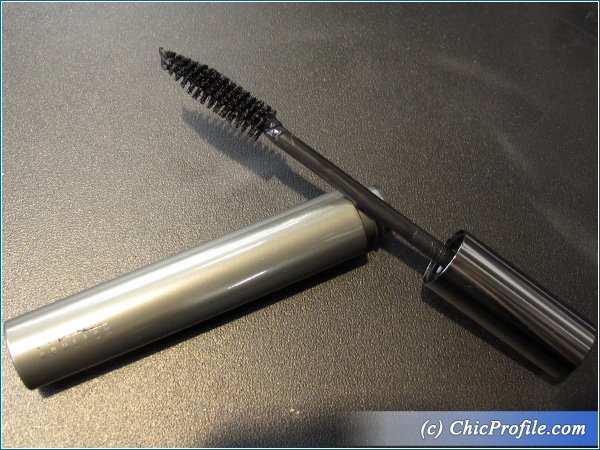 MAC Opulash Mascara
I hope you enjoyed the photos and swatches of MAC Magnetic Nude Collection and I'm curious to know what products have you purchased already. 🙂