Hello beauties!
Yesterday I brought you a first look at MAC Liptensity Holiday 2016 Collection (color story) with all those beautiful promo photos and a few hours later I posted swatches on Instagram. There you can see all of my beauty sneak peeks, first look and swatches, sometimes even before I post them on the blog. I've been following Dominic Skinner, senior artist for MAC Cosmetics UK since I made my account and late last night he made us the wonderful surprise of posting these swatches on his profile. Everyone got crazy over the new MAC Liptensity colors and I bet some of the shades will be sold out in the first days. I'm aiming for pinks and purples, but I'm tempted to try the Stallion deep black color.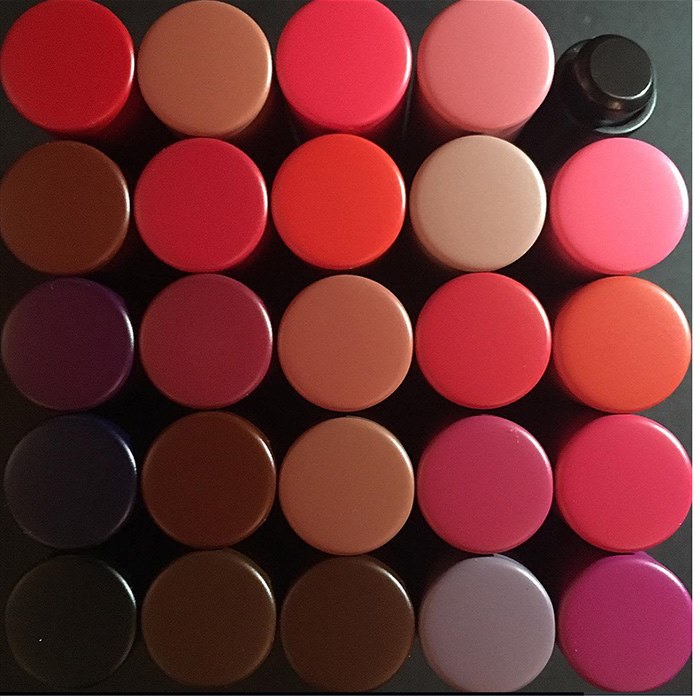 Availability
U.S. Launch Date – 20 September 2016 @maccosmetics.com | 21 September 2016 at MAC Stores
International Launch Date – 15 October 2016 at MAC Locations
MAC Liptensity ($21.00 / $25.00 CAD / €25.00) is a new and limited edition 24 color lipstick line. The colors are said to be richly pigmented and it takes only a brief look at the swatches bellow to convince you of that. It may be just my crazy beauty blogger's imagination but at this point, there's something about MAC Liptensity that makes me associate them with Guerlain La Petite Robe Noire Delicious Lipstick line (swatches, photos) which was released back in spring. Guerlain lipsticks offered a buildable coverage (in 3 layers of intensity) with the shine of a lip gloss and hydrating sensation of a lip balm. I can see from MAC Liptensity swatches the colors look very pigmented and vibrant, with a nice shiny finish and I wonder how will they feel on the lips.
I honestly can't wait for this collection to hit stores so I can check out some colors in persons. 🙂
Enjoy more photos…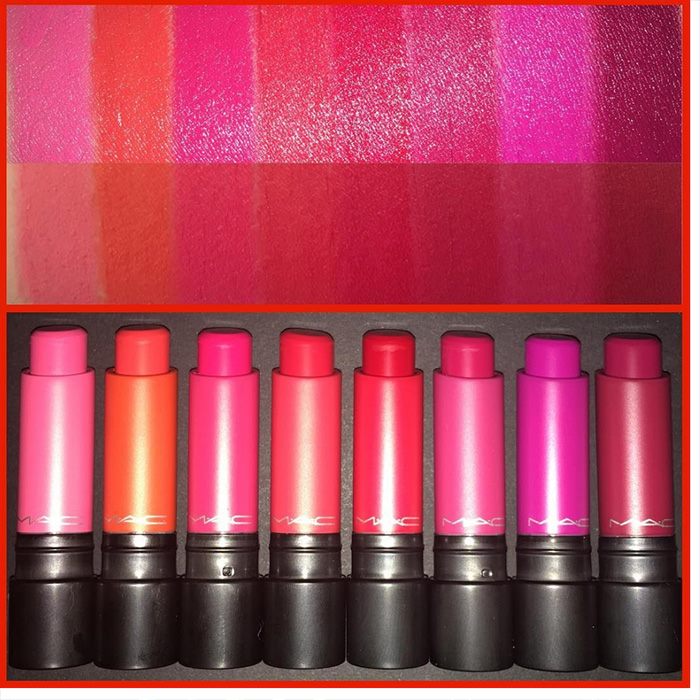 Left to Right: Gumball, Lobster, Eros, Fireworks, Life's Blood, Claretcast, Ambrosial, Marsala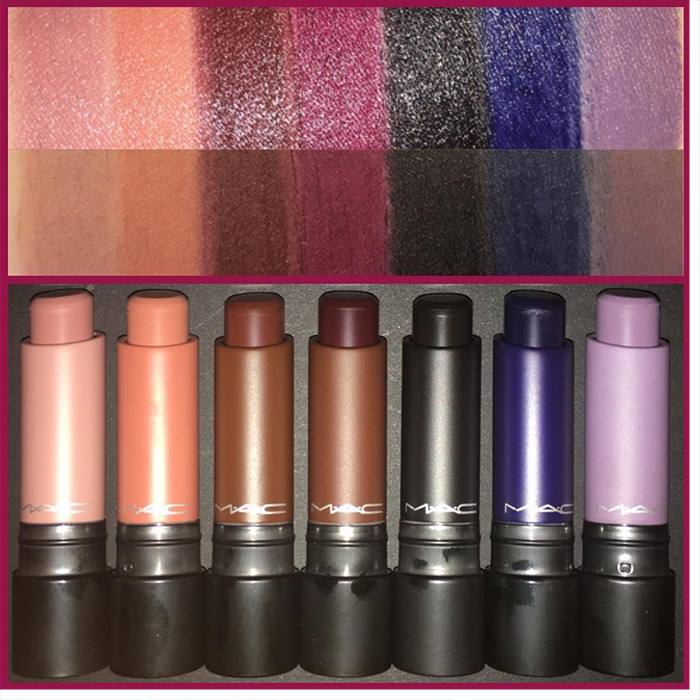 Left to Right: Driftwood, Doe, Double Fudge, Burnt Violet, Stallion, Blue Beat, Galaxy Grey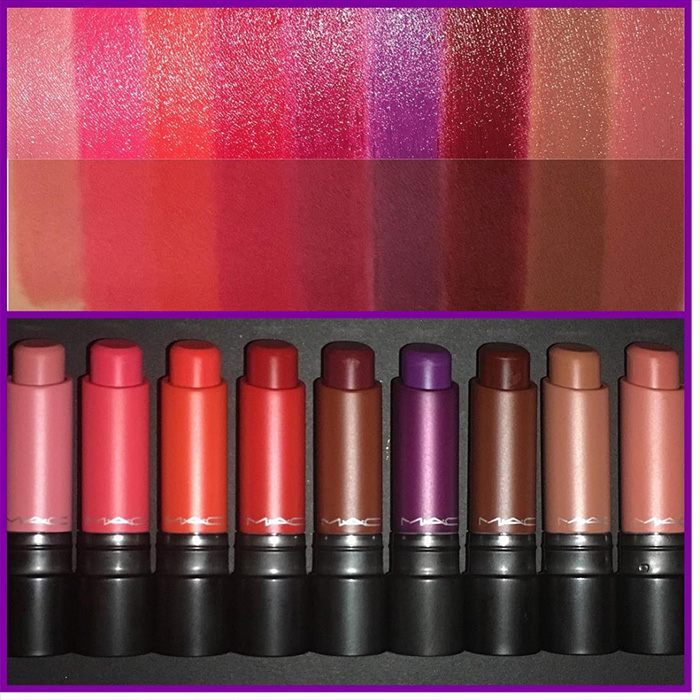 Left to Right: Medium Rare, Postmodern, Habanero, Mulling Spices, Cordovan, Hellebore, Dionysus, Toast and Butter, Smoked Almond