Hello beauties!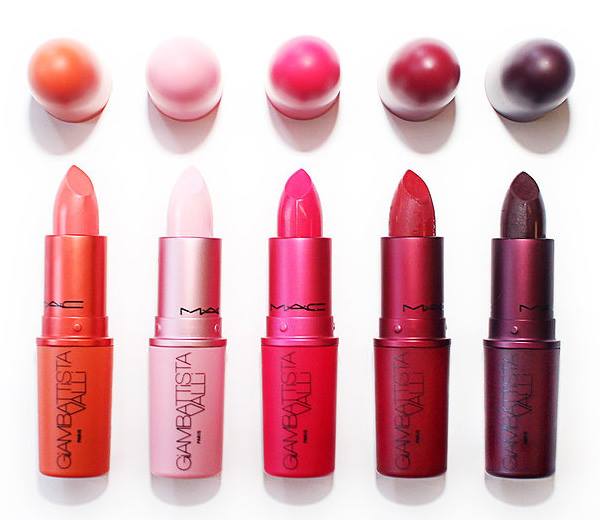 MAC Cosmetics announced its collaboration with Italian designer Giambattista Valli for a new summer 2015 makeup collection. The launch date and the color story is yet unknown but a few details have been released along with a sneak peek photo. The new limited edition MAC Giambattista Valli Summer 2015 Collection will feature a small bouquet of five lip colors
"I'm very well known for dresses, no? And I thought it was very nice, the idea of dressing your lips," , "The best thing about makeup is that a lipstick can really change your look. If you never wear color on your lips and then one day you wear red, everyone just goes 'wow!'', "I made these for a woman with personality, a woman who lives her life and isn't afraid to wear color and isn't afraid to kiss!" says Valli
Availability
U.S. Launch Date – Summer 2015 (TBA)It will be a shade for every Valli girl out there, so you can choose between Mandarin, Pale Sixties Pink, Peony, Red Rose in warm undertones and a deep Plum. They all come in matte finishes but I'm hoping we will be seeing at least a couple of lip glosses to add some shine to these lipsticks whenever we feel like.
source: Vogue.com