Hello beauties!
Pink and designed for sensitive skin? Say, no more! I'm ready to get my hands on the new MAC Gently Off Wipes + Micellar Water that are launching later for Fall 2017. The new MAC Gently Off Wipes + Micellar Water will be joining MAC Gently Off range as a permanent product. I normally use micellar water as a makeup remover so I'm definitely on board with these.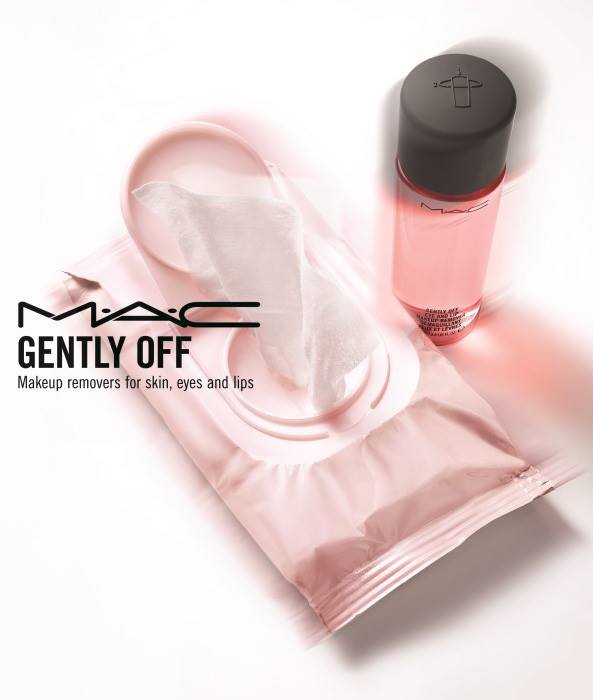 "The new Gently Off Wipes gently remove make-up and dirt while pampering and nourishing the skin, designed specifically for sensitive skin and eyes, leaving a cleansed, fresh and soothing skin feeling."
Availability
U.S. Launch Date – 4 September 2017 at SAKS |7 September 2017 at MAC Cosmetics, Nordstrom, Macy's
Europe Launch Date – November 2017 at MAC counters
MAC Gently Off Wipes + Micellar Water – New & Permanent – $29.00 for 100 wipes
I generally use makeup remover wipes when I travel or sometimes when I'm in a hurry and I just want to quickly remove a full face makeup. I do have quite a complex skincare routine and removing my makeup takes a few steps. I'm using micellar water to clean my skin only if I'm not wearing a heavy makeup, foundation or waterproof products, otherwise I prefer using other products. Nonetheless micellar water is always the last step in my cleansing makeup routine as I like the fresh and clean feeling that it gives me, not to mention is super gentle for my skin.
MAC Gently Off Wipes have a non-irritating formula and are suitable for sensitive skin (this would explain the pink packaging). The are also meant to remove all traces of makeup, even a full face makeup with waterproof products. I'm not saying I don't believe that but I have to try it to convince myself.
From my experience micellar water and micellar water wipes are not that efficient in cleaning waterproof makeup right away. I tend to use at least two wipes so I can get a clean face so I'm super curios about the new MAC Gently Off Wipes + Micellar Water.
Oil and water do mix, for twice the impact—just shake. A dual-phase, easy-does-it formula that sweeps off even tenacious waterproof mascara and lip color. Absolutely gentle; suitable for all. Cucumber extract soothes, Damascus rose flower water refreshes. No need to rinse.
SHOP THIS POST
Enjoy more photos…