Hello pretties!
MAC collaboration with beauty icon Brooke Shields has been announced earlier in June but now it's time to take a first look at the new collection. We had a few info on what's MAC Brooke Shileds Fall 2014 Collection was going to feature but it's surely more pleasant when you look at the photos. By the way it's important to know that this is the largest Icon collection to date, featuring 15 stockkeeping units which prices from $17 to $85.
Availability
U.S. Launch Date – September 2014 online @maccosmetics.com | 2 October 2014 at MAC Locations
International Launch Date – October 2014 at MAC Locations (76 countries)
MAC Brooke Shields Fall 2014 Collection
Eye Shadow x 15 Palette – New & Limited Edition – $85.00
This is the first and largest MAC Icon palette, definitely the centerpiece of this collection. It contains shades from Pretty, a soft golden peach beige, to Carbone, a matte black, definitely a complex eyeshadow palette featuring complementary shades you need to achieve a perfect makeup, shades that can be used on the lid, crease and for highlighting while the finishes range from satin and frost to veluxe pearl and shimmer.
Veluxe Pearlfusion Palette x 2 – Limited Edition – $44.00
Shades:
Silver/Violet/Pink with gold pearl
Beige/Grey/Charcoal/Plum/Brown
Veluxe Brow Liner – New & Limited Edition – $20.00
Brow Set & Clear Gel – $17.00
Bronzer – Limited Edition –  $27.50
Cremeblend Blush Duo – Limited Edition – $31.00
Lipstick – Limited Edition – $22.00
Bright orange red lipstick w/ matching gloss
Burgandy lipstick w/ coral gloss
Lipglass – Limited Edition – $22.00
Nail Lacquer – Limited Edition -$17.00
Two shades will be available with a creamy finish.
Optimum Black Opulash Mascara – $17.00
Enjoy more photos…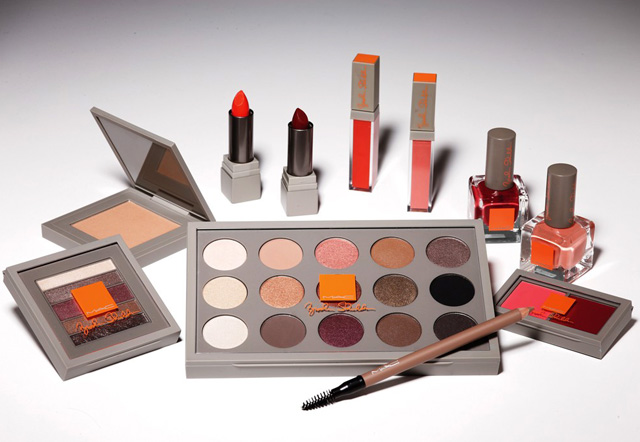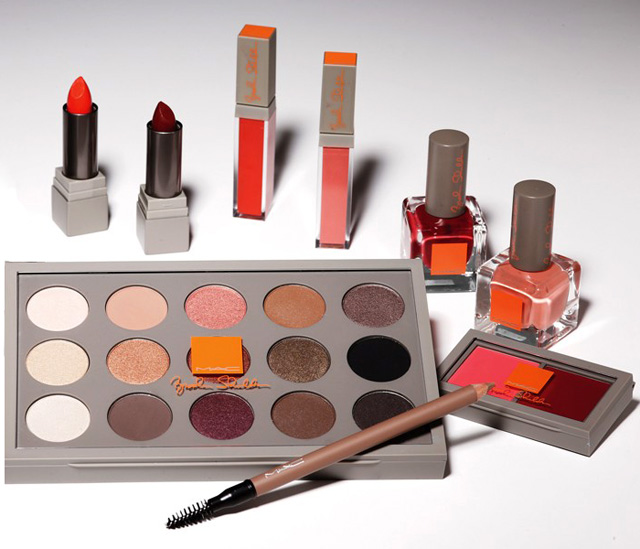 You can read Brooke Shields' interview for WWD right here.