Hello beauties!
This year Les Merveilleuses Laduree is celebrating its 5 Year Anniversary with a special limited edition of Face Color Rose Blush. I have to admit to you that this is a brand that has been missing from my blog but since I saw how viral the photo I posted the other day on my Instagram went, I wanted to blog a little bit about it. Honestly I haven't tried anything from this brand as I know it is mostly available in Asia and France but I've always been charmed by their products, packaging and the entire presentation of their collections.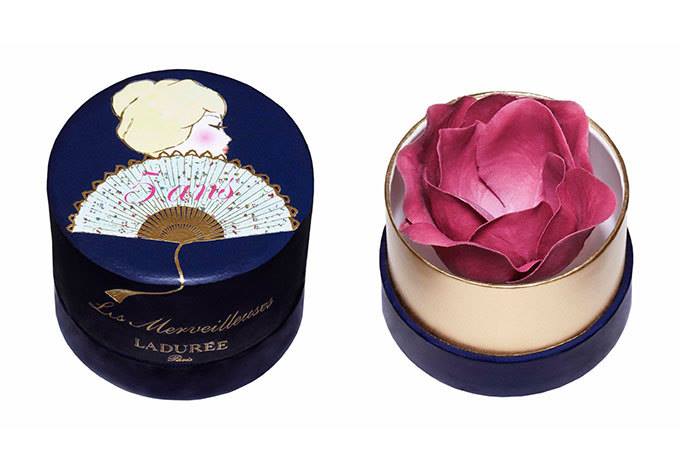 Availability
Japan Launch Date – 22 March 2017
France Launch Date – March 2017 @lm-laduree.com
Les Merveilleuses Laduree Face Color Rose Blush Anniversary Edition
I'll admit I'm going crazy right now over this type of rose blush and yes, I already have Lancome La Rose Parisian Powder (info, photos) on my list and I'm getting it as soon as it hits counters here.
The 5th anniversary Les Merveilleuses Laduree Face Color Rose blush is an exciting assortment of elegant face-color petals for special occasions.
You can choose from the three colors of pink rose, red rose and lavender pink to give you cheeks a feminine gentle color or you can always combine the colors from the two blushes. 🙂
I just thought these blushes are absolutely gorgeous and one of a kind, not to mention the lovable and romantic packaging. What do you think?

Enjoy more photos…