Hello pretties!
Yesterday I had an amazing day! Not only because I went shopping for makeup and discovered the new Lancome Blush Subtil Creme colors for summer 2017 but also because I met a wonderful person, a well known Instagramer. 🙂 I spent the day mostly shopping and chatting about makeup so we definitely had to come to Selfridges only to discover at Lancome counter three new summer 2017 shades of Blush Subtil Creme. I was instantly mesmerizes and I had to try them on, right there at the counter.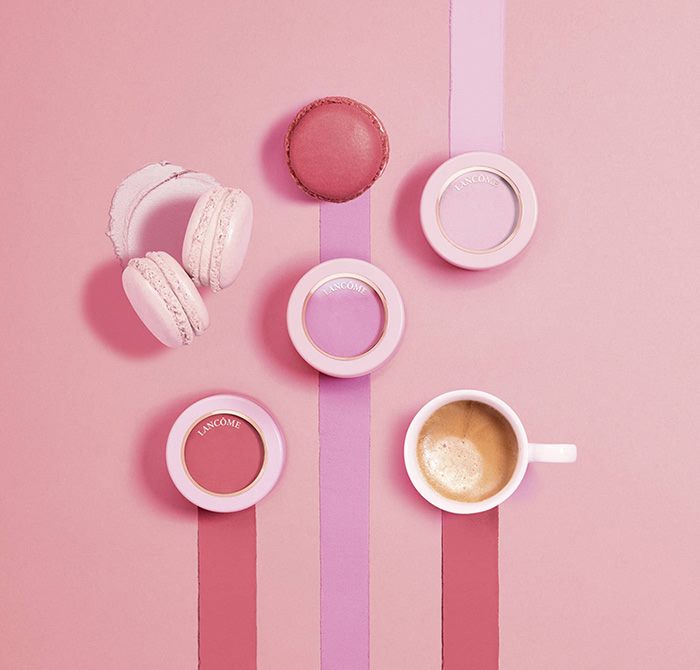 Lancome launched Blush Subtil Creme for the first time in their past French Paradise Summer 2015 Collection (info, photos) but also don't forget about the gorgeous Lancôme Glow Subtil Silky Creme Highlighter (swatches, photos) that I showed you last year and which will launch for summer 2017 in some European countries. Both the highlighters and blushes have the same addictive, creamy feel consistency which turns into a powder once applied on your cheeks. You can check out my Instagram video with swatches that I posted yesterday when I was to Selfridges, but I bought two of these babies and I'll review them later on.
New trend spotted: Draping! The concept is simple: replace classic contouring by using a blusher to give your face a natural, sculpted glow. Use a combination of our darker and lighter flattering pink shades to bring out the natural 'drape' of the face.
Availability
U.S. Launch Date – Now at Lancome
UK Launch Date – Now at Selfridges, Lancome
France Launch Date – Now at Lancome
Lancome Blush Subtil Creme for Summer 2017
I'm obviously into pinks so for me these colors are the ones that I use on a daily basis. I couldn't help noticing the similarities between Blush Subtil Creme and Colo Pop….blame me or not, but the packaging looks the same, only different color and the texture and formula is the same. I don't really mind Lancome's choice of packaging for these blushes but I do admit that it does look a bit cheap. I mean I'm fine with the see-through transparent plastic cap and pink packaging but I know there are customers who would prefer something more luxurious as this packaging is more for teenagers.
The colors are described as vivid, but since I swatched them all I can't really agree to that. They are nice, fresh colors indeed but they will show a subtle hue on your cheeks, more in a natural way rather than something very pigmented. I have yet to play with them more in the days to follow and tell you my thoughts in the upcoming individual reviews.
Shades:
04 Je M'appelle Rose – highlighter
05 Rendez-Vous a Paris – coral
06 Bonjour Bonheur – pink
These are so easy to apply and use. You can choose either your fingers or a blush brush, but since they are so creamy I'd really like to deep my fingers into it and blend, blend, blend. You can even combine the coral and pink shades if you want. They have a non-greasy and non-sticky formula, with a buildable finish. How buildable it is I'll show it in the upcoming reviews.
SHOP THIS POST
Enjoy more photos…