Hello lovelies!
Not a day goes by without me thinking of Lancome Spring 2017 Spring Rose Collection and it's seems impossible not to blog about it when I get new photos and information. I hope you didn't miss my Instagram video of the gorgeous Lancome La Rose Powder (playable only from mobile) as the beauty of this product is really breathtaking. It resembles an actual delicate pink rose and I bet it will be too pretty to use for some people, but I can't wait to touch its delicate petals and swirl my fluffy brush into it.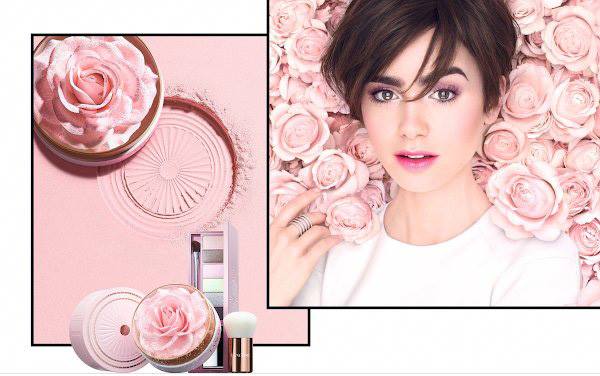 Availability
Japan Launch Date – 2 January 2017
U.S. Launch Date – January 2017
International Launch Date – February 2017
Lancome Spring 2017 Spring Rose Collection
Lancome La Rose Parisian Powder – New & Limited Edition
This highlighting powder comes with a mini size kabuki brush.
Lancome La Rose Palette – New & Limited Edition



I have you a closer look at this palette yesterday so don't miss out on my article.
Le Crayon Miracle – New & Limited Edition
Is a new highlighting lip pencil available in two shades.
Parisian Lips Le Stylo
It's a new duo lip liner that will be available in four variations.
Juicy Shaker – New Shades
010 Vanilla
303 Me
343 Chewing Gum
There will be more products joining this collection so I'll be blogging again once I find out more details.
Enjoy more photos…