Hello pretties!
I have for you another look at the upcoming Lancome Spring 2017 Spring Rose Collection (sneak peek) that I've blogged about earlier this month. Make sure you are following me on Instagram so you'll be updated with the latest beauty news and launches as you can see there more than what I'm posting on the blog sometimes. If last time I gave you a sneak peek of the entire Lancome Spring Rose Collection, this time I'll be focusing more on the new Palette and Juicy Shaker shades.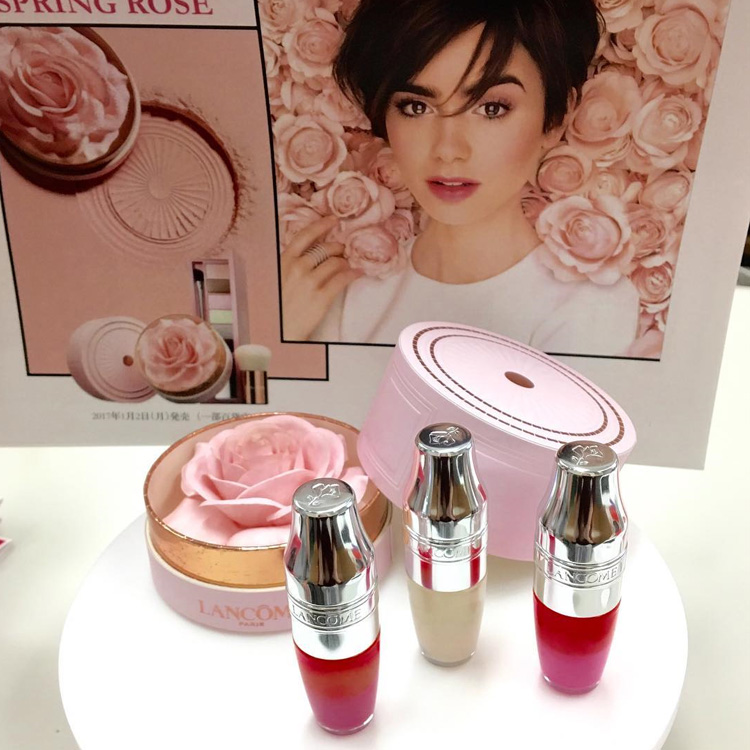 Availability
Japan Launch Date – 2 January 2017
U.S. Launch Date – January 2017
I believe the star product of this collection will be the gorgeous Lancome La Rose Powder that I can't honestly wait to see it in person. Coming up there will be three new shades of Juicy Shaker, a lip product that I always keep it in my purse and apply it almost every day when I'm on the go and I want to moisturize my lips or I'm longing for some shine and freshness, especially on this cold weather.
Lancome Juicy Shaker spring 2017 shades will be 343 Chewing Gum, 010 Vanilla and 303 Me, and I can't wait to see how they transfer on the lips.
At this point I'm aware only about the launch of one Lancome Spring 2017 Eye & Lips Palette, but I'm still hoping there will be two variations. Just like the holiday 2015 (My French Noel Palette review) and fall 2016 Sonia Rykiel releases, Lancome keeps the same format for its palette and presents 2 lip colors and a highlighter hidden in the secret compartment (pretty smart choice when you are dealing with different textures) and six powder eyeshadows. I'm not very excited about the green shades I must say as this is not my kind of color but I'm definitely looking forward to swatching and see how the rest of the shades perform.
How about you? Are you excited about Lancome Spring Rose 2017 Collection? 🙂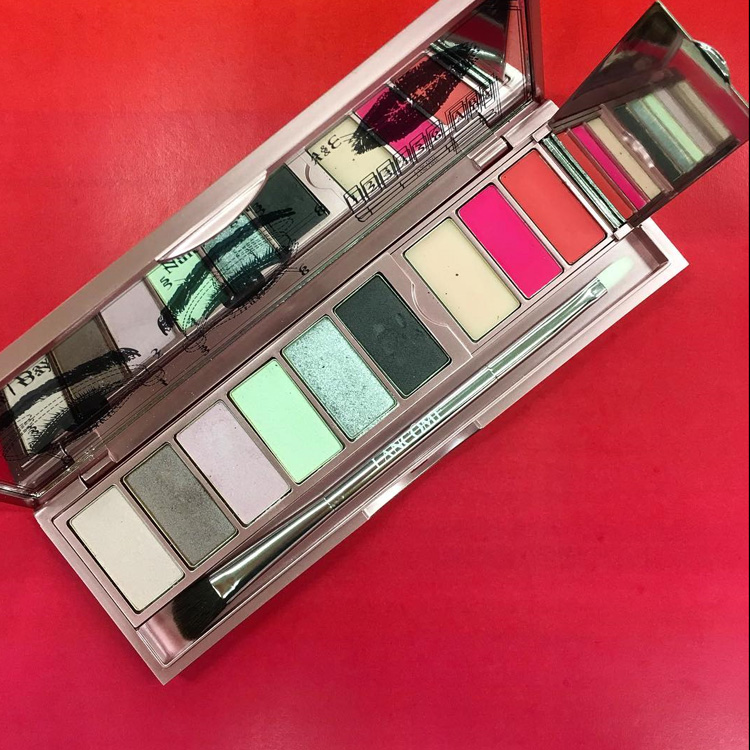 Photos via: Vocemagazine