Hello beauties!
Even though this morning started with a heavy rain, I still knew it will be a beautiful day, because I was going to the Lancome event to discover in person their new products. So once I arrived there I kept you posted on the newness by sharing photos and movies on Chicprofile Instagram account.
I hurried back home right after the event as I couldn't wait to post some more, here on the blog as well about the upcoming Lancome Grandiose Eyeliners that will be launching this summer.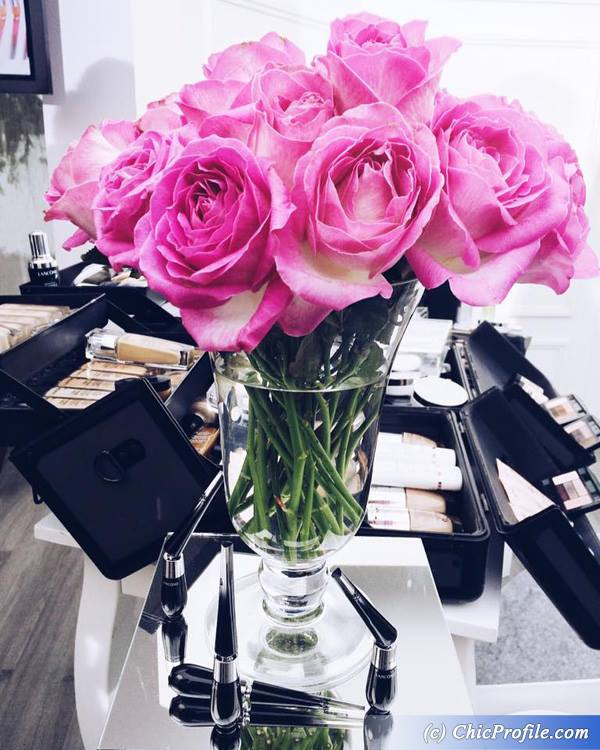 Availability
Romania Launch Date – May 2016
International Launch Date – May / June 2016
Lancome Grandiose Eyeliners – New & Permanent – 146.00 Lei
Yes, you heard that right….Lancome Grandiose family is expanding and takes on a new product, three shades of eyeliners. There's still much to be spoken of these new eyeliners and I will definitely return with more details and promo photos this very week, but I know how much my readers appreciate a sneak peek.
Lancome Grandiose Eyeliner comes in 3 shades: 01 Black, 02 Brown, 03 Blue and have this amazing packaging that on a first look it's resembling the best-seller Lancome Grandiose Mascara (review, photos). If the packaging looks similar the new innovation consists in the applicator which can be bended and behave just like an angled eyeliner brush would, or can be used on the classic way.
I definitely like the first option, which is after all what makes this product so special, as by bending the brush it will allow you to get down to the root of your lashes.
All the three shades will dry down to a matte finish, which is also something that I was looking for in an eyeliner for a long time, not to mention so useful for photo sessions and editorials where a glossy finish eyeliner can reflect the light and the makeup gets hard to photograph.
I also got to meet the new Lancome Energie de Vie Skincare collection and try out some of the products. I was mesmerized by Lancome Energie de Vie Melt-in Sleeping Mask ($70.00) which promises to work wonders, even though the star product was Lancome Energie de Vie Light Lotion-in-Gel ($61.00). More about this collection in the upcoming days.
Enjoy more photos…