Hello beauties!
This summer Lancome launched eight shades of Ombre Hypnose Stylo, a new longwear cream eyeshadow stick. Today I want to tell you my thoughts on the No.05 Erika F shade which I've been using for the past two weeks in several of my  makeup looks. If you are curious to see the other shades of Lancome Ombre Hypnose Stylo you can take a look at them here.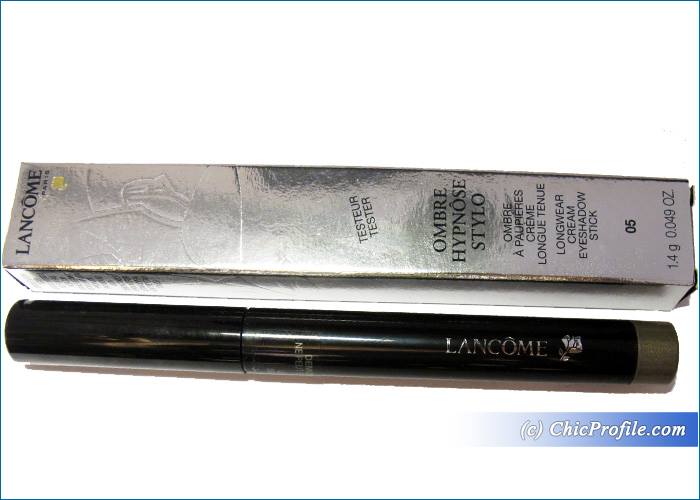 Availability
Europe & UK – Now at Lancome counters and online @lancome.co.uk, @lancome.fr
Romania – Now at Sephora, Douglas, Marionnaud, Kendra, Debenhams
Lancome Erika F Ombre Hypnose Stylo (€27.35 / £20.00/ 121.00 Lei for 1.4 g / 0.049 oz) was officially described as a khaki classic. My eyes see it as a medium khaki grey with a gold shimmer and a high metallic effect.
Lancome Ombre Hypnose Stylo is a cream eyeshadow stick which has a super creamy and soft formula that glides effortlessly and evenly across the skin, delivering a gorgeous color. It's up to you if you want to have a light color but if you are looking for something more intense you can easily build up the color to a medium coverage by layering it. It has a light-wearing texture, which feels incredibly lightweight and comfortable, glides-on smoothly across the lid and delivers and evenly finish.
You can wear the color on its own if you like or blended with other shades to create depth and definition, but I sometimes even used it as a base and applied powder eyeshadows on top of it. It also can be used as an eyeliner or smudged underneath your lower lash line or even applied on the water line.
It has a built in sharpener which promises to maintain the tip shape which actually makes the different between Lancome and other brands. Even though the tip promises to remain sharp at all times, it won't and after the first couple of uses you'll get a rounder shape and that's when I stopped using it as an eye liner. The formula being so smooth and silky it's easily blendable and it's also long-wearing as even after six hours I didn't see signs of fading or creasing.
The color is famous among makeup lovers but the rumor has it that is not available in the U.S. due to an ingredient which is banned there.
Enjoy more photos…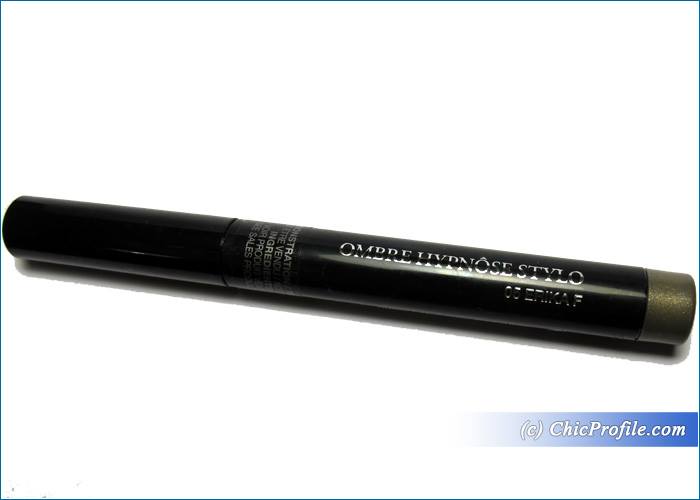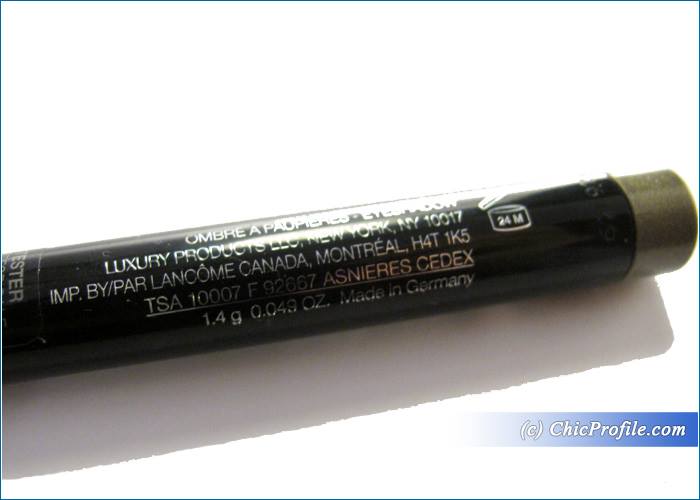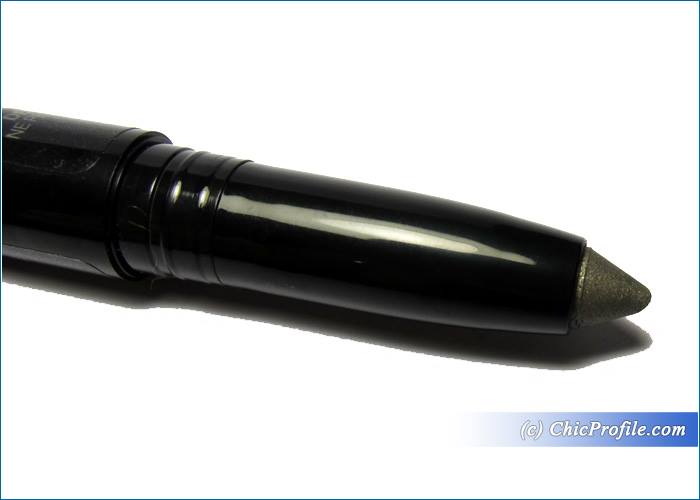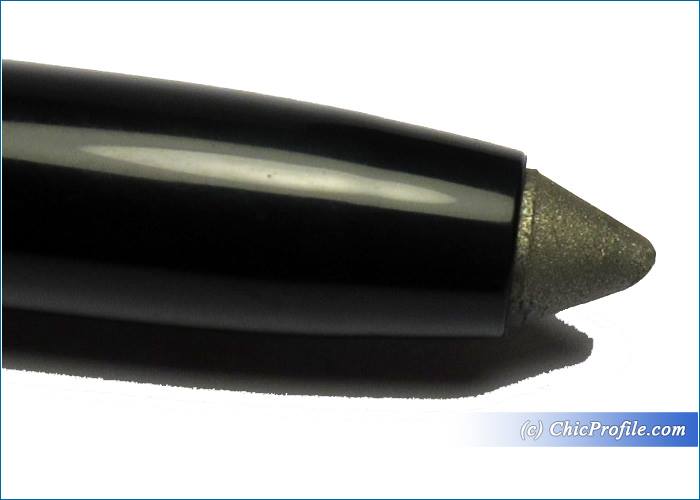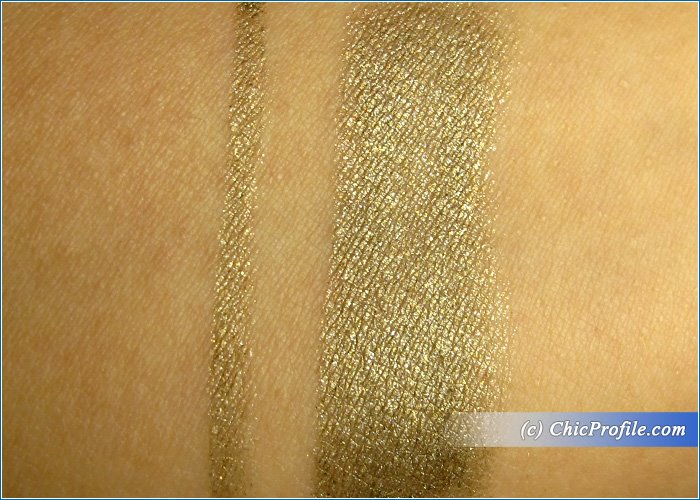 Lancome Erika F Ombre Hypnose Stylo Swatch