Hello beauties!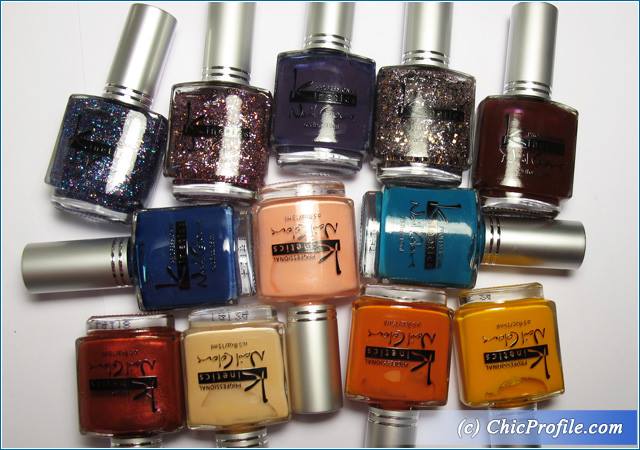 I've been hiding Kinetics Penguin Galaxy Collection for a quite some time in my special nail polish drawer. It's a gorgeous nail polish collection featuring 12 new shades in different finishes. There are sparkling toppers which can make every nail polish look special, dark intense polishes that add a mysterious touch and soft hues perfect for spring. Even though Kinetics Penguin Galaxy was released a couple of months ago as a Holiday 2014 collection I still want to mention it because it truly deserves, not only because it features such a variety of shades but also because some of them are more spring like rather than winter. I'm actually wearing right now Kinetics Frost Yourself which is a light and beautiful pastel sweet corally pink. If you like Chicprofile Facebook you've already seen swatches of this shade and you know I'll review it in the upcoming days.
Availability
Now @kineticsnails.com, @margaritabelska.com, @kiriloff.ro
In my opinion this collection is grouped in 4 parts each one containing 3 shades as follow: the lightest shades which are mostly pastels and are perfect for spring, intense bronze and wine colors followed by dark blue, purple and green and last but not least 3 beautiful shimmering toppers that can be worn on their own or applied over your favorite nail polish for a new effect.
Each nail polish contains 15 ml/ 0.5 fl oz and retails for €6.00/ 25.00 Lei/ £3.60. If you haven't read some of my Kinetics nail polish reviews by now you should now they are intense colors, that usually apply effortlessly without streaking, bubbling or pooling along the edges and they are also long lasting.
I'll be testing and wearing each shade from Kinetics Penguin Galaxy collection and get back to you with individual reviews. I will start with the softer shades as spring is almost here and these are the kind of colors I feel passionate about right now.
Here are the new new nail polishes:
Frost Yourself
Arctic Prince
Be My Penguin
Polar Dream
Glitter Storm
Stardust
 Frozen Kiss
Iceland Poppy
Hug Me
Ice Smoothie
Up The Rocks
Rich & Chick
Enjoy more photos…