Hello pretties!
I had so much fun wearing Kinetics Parrot In The Bar Solar Gel Nail Polish on my nails this summer as this is truly an intense, bright and vibrant shade, not to mention very addictive if you are in love with pink. Kinetics Parrot in the Bar is a newly released color part of Kinetics Rio Rio 2016 Summer Collection (info, swatches, photos) and I believe it will be added to their permanent collection as well.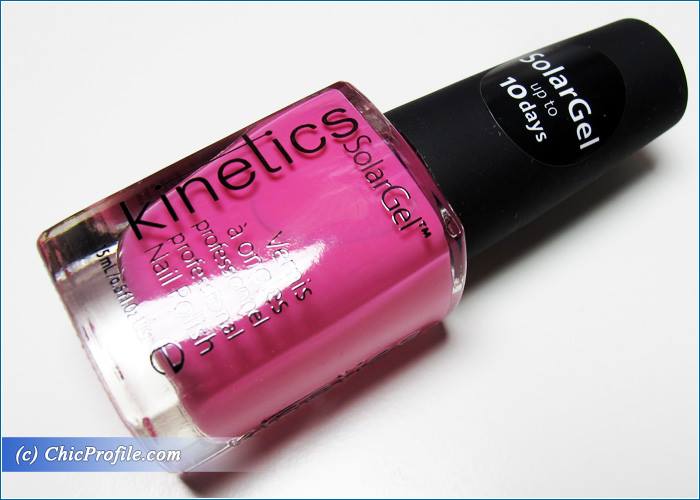 Where to buy:
Now @kineticsnails.com, @margaritabelska.com, @kiriloff.ro
Kinetics Parrot in the Bar Solar Gel Nail Polish (€6.00/ 25.00 Lei/ £3.60 for 15 ml/ 0.5 fl oz) is a bright fuchsia pink with cool undertones and a shiny finish. Is that bright, vibrant, right up in your face kind of color that will surely not go unnoticed, perfect for those who want to dip their nails in the color of intense.
I mean if you are a true pink lover then you'll absolutely love it but if you are color shy this may be to rich and intense for your. For a summer color I absolutely adore it…oh wait scratch that…everytime I was wearing this shade and I was looking at my nails I felt instant joy. I mean you can't be sad for long when you are wearing pink. 🙂
The new Kinetics Solar Gel formula is absolutely brilliant, but I already told you that in my previous reviews, and this color makes no exception to the rule. It has a creamy, very well balanced formula between thick and thin, glides on smoothly and effortlessly across the nails without pulling, bubbling or streaking.
It looks beautiful and just one coat, almost opaque so you can keep it light if you want to, but the second coat definitely powers up this bright shade and leaves an opaque finish. To seal up the color and make it longer lasting I've applied Kinetics Solar Gel Top Coat which gives an amazing glossy finish. I mean the Solar Gel formula does give a beautiful shine but the top coat definitely makes the difference.
Kinetics guarantees 10 days wear for its Solar Gel Nail Polishes and in the photos bellow you can see how my nails look after 6 days wear. And yeah, I'm doing house work, washing dishes, clothes, cleaning and so on…not to mention that I'm stressing my nails everyday at the computer typing for yours so my tips get visible polish wear after 2-3 days.
I'm super happy with the results after just 6 days, you can see the color is still vibrant and opaque, the finish is kept shiny and I had very minor tip wear but without any chipping.
I'm definitely recommending this shade or at least you should try your favorite shade with the new Kinetics Solar Gel formula to see the difference. I'm behind of my nail polish reviews so I'll try to catch up by the end of this week so I can show the rest of Kinetics summer 2016 nail colors that I've been wearing for the past few weeks. They all have an amazing finish and formula and not to mention they are long lasting.
Enjoy more photos…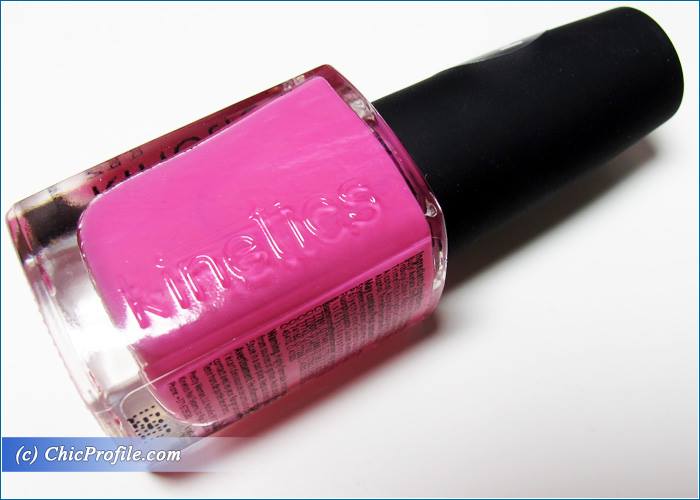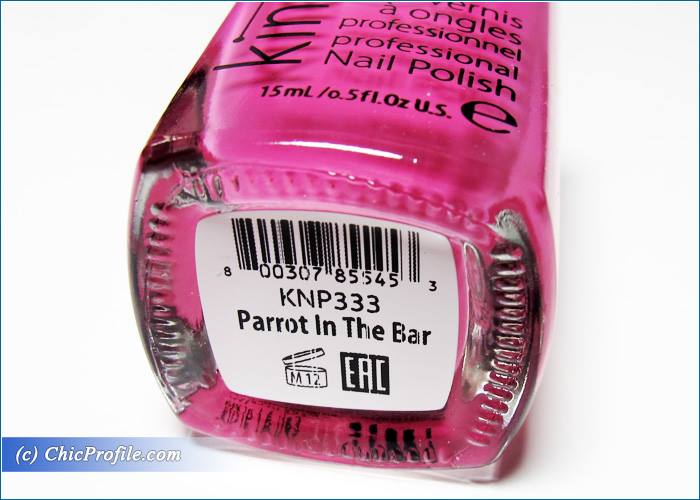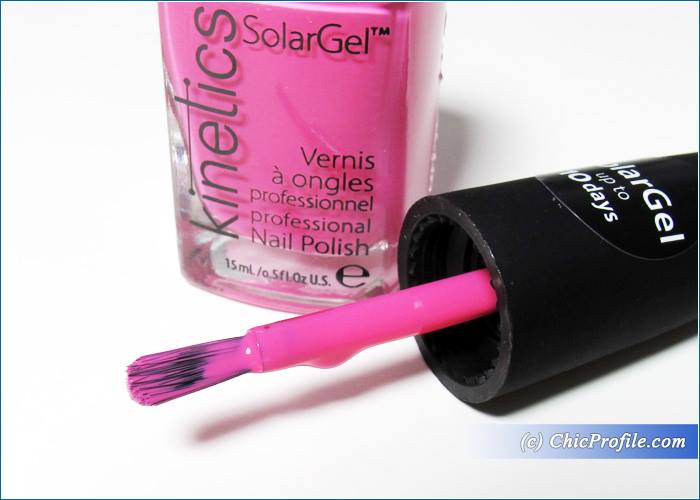 Kinetics Parrot In The Bar Nail Polish – one coat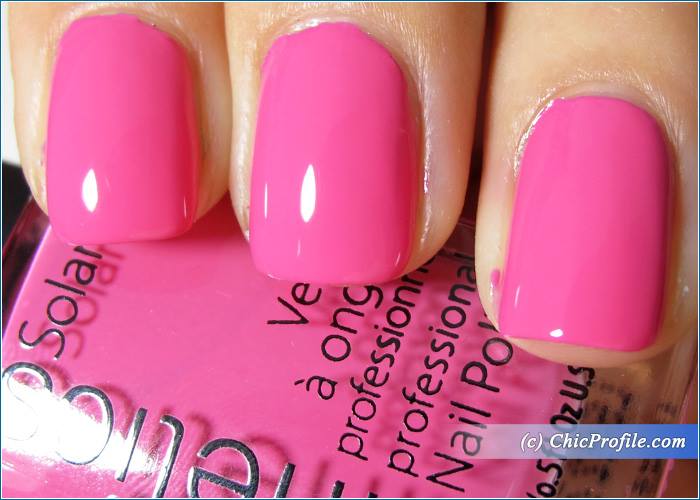 Kinetics Parrot In The Bar Nail Polish – two coats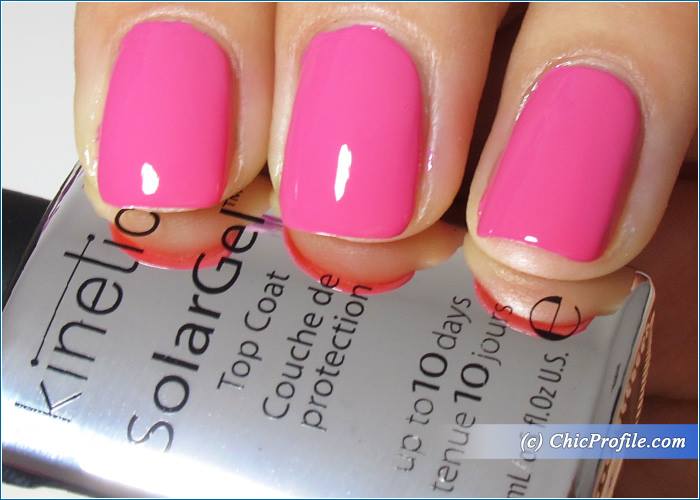 Kinetics Parrot In The Bar Nail Polish – two coats + Kinetics Solar Gel Top Coat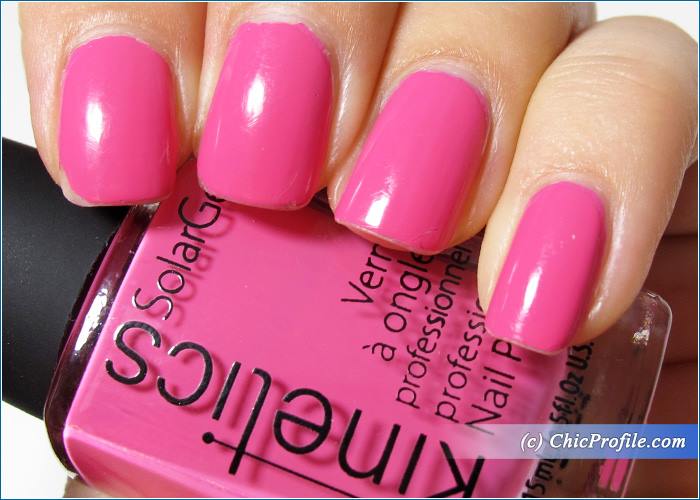 Kinetics Parrot In The Bar Nail Polish – two coats + Kinetics Solar Gel Top Coat (6 days later)