Hello beauties!
Two months ago I was announcing Kinetics Ice Cream Spring 2014 Collection (promo photos) and today I finally have all the nail polish shades in front of me so I can show you swatches and more photos before I will get to review each shade separately. This new spring collection features six bright nail colors, each one being inspired by an ice cream flavor.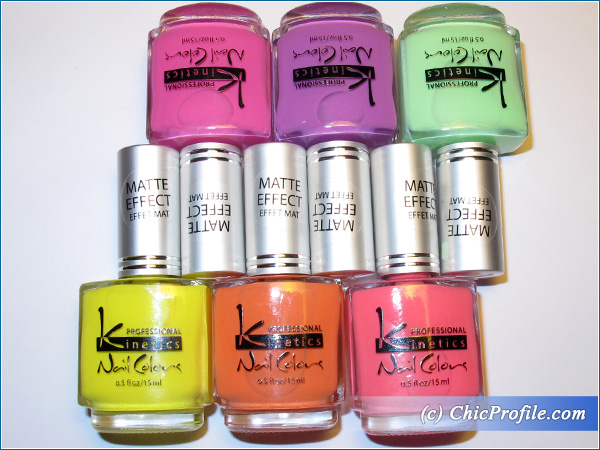 I have to admit this one of the most colorful, bright and fun nail polish collections that I've seen in a while and definitely my favorite one this year. All the six Kinetics lacquers have a soft matte effect so if you are curious to see how the swatches look like, just follow me after the jump.
Availability
International Launch Date – 10 February 2014 @kineticsnails.com, @margaritabelska.com, @kiriloff.ro
Kinetics Ice Cream Collection SS 2014
Nail Polish – €6.00/ 25.00 Lei/ £3.60 for 15 ml/ 0.5 fl oz
Shades:
Pistachio Sorbet
Lemon Zest
Salty Caramel
Raspberry Cream
Very Berry
Blueberry Biscuit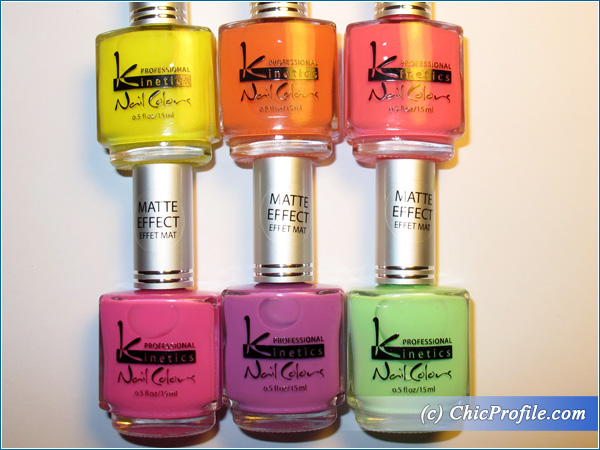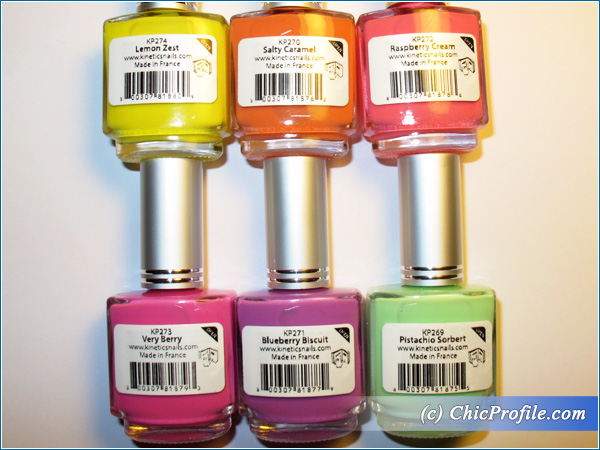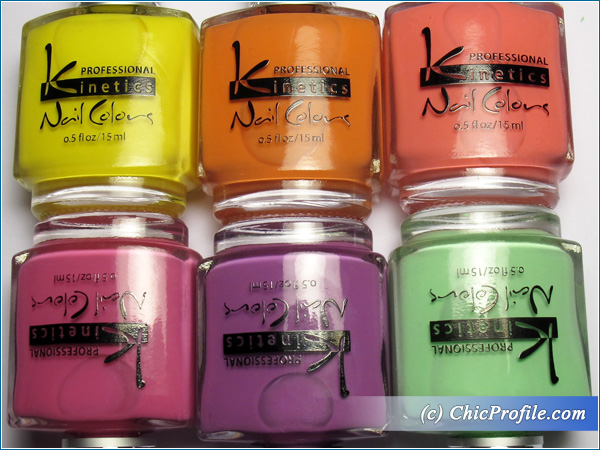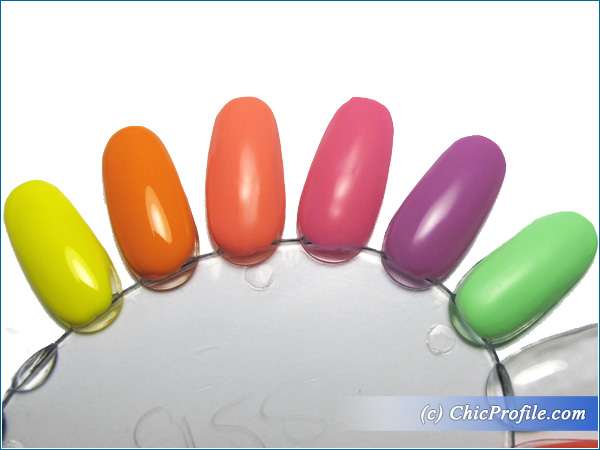 Left to Right: Lemon Zest, Salty Caramel, Raspberry Cream, Very Berry, Blueberry Biscuit, Pistachio Sorbet
They all look vibrant and well pigmented so I don't really know which one I'll be reviewing first but if you have any favorites please let me know.
What do you think of this collection lovelies? Have you chosen your favorite ice cream nail polish yet? 🙂