Hello beauties!
Kinetics French Lilac is one of the ten nail polishes from Kinetics Magnolia Summer 2014 Collection (swatches/ photos) which recently became available. A beautiful light nude lilac shade that can be worn on almost every occasion and every season.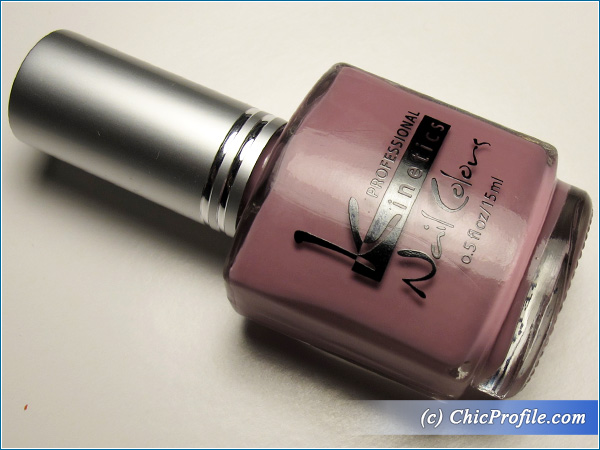 Availability
Now @kineticsnails.com, @margaritabelska.com, @kiriloff.ro
Kinetics French Lilac Nail Polish (€6.00/ 25.00 Lei/ £3.60 for 15 ml/ 0.5 fl oz) is a soft cool toned greyish lilac with blue undertones. This nude light lilac looks great on every nails size and skin tone. I believe I could have got away with only one coat as the color looks almost opaque but I just wanted to apply the second coat for a full opacity. It dries down in a beautiful intense glossy finish but you can also apply a thin layer of your favorite top coat to make this color last longer.
It has a well balanced formula, maybe just a tiny bit on the thinner side but it applies wonderfully. I had a flawless application without streaking, bubbling or pooling and the polish glided effortlessly across the nails.
Before applying French Lilac I used my all time favorite Kinetics Nano Shark Emergency Treatment for damaged nails (review, swatches, photos) as a base coat on all of my nails and later on I applied a coat of Jordana Yellow Out Top Coat only of my left hand nails.  I have to admit the top coat makes no difference here in terms of adding more glossiness as this polish looks beautiful in only two coats but it does help prevent chipping and tip wear.
I had 5 days wear with Kinetics French Lilac nail polish formula as you can see from the photos bellow the color hasn't faded a bit, still looks opaque and intense, without chipping and with very  minor tip wear. On the right hand nails where I haven't applied top coat the polish chipped a bit at the ends on the fifth day so if you don't like to apply a protective top coat you will get a more mattified color after a few days due to the usage of soap and lotions.
Enjoy more photos…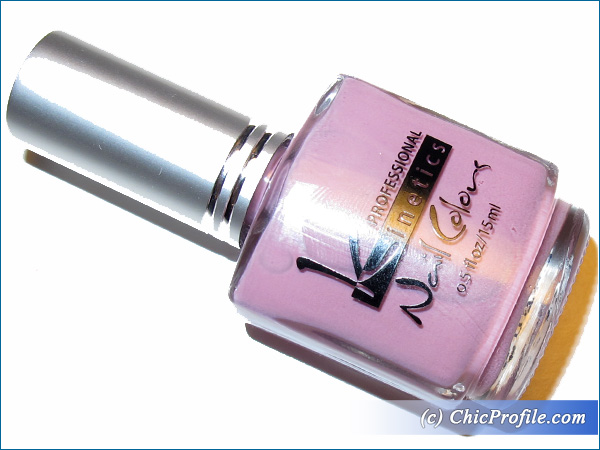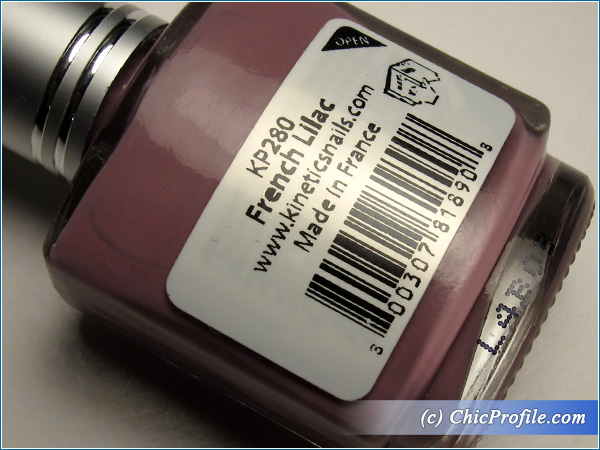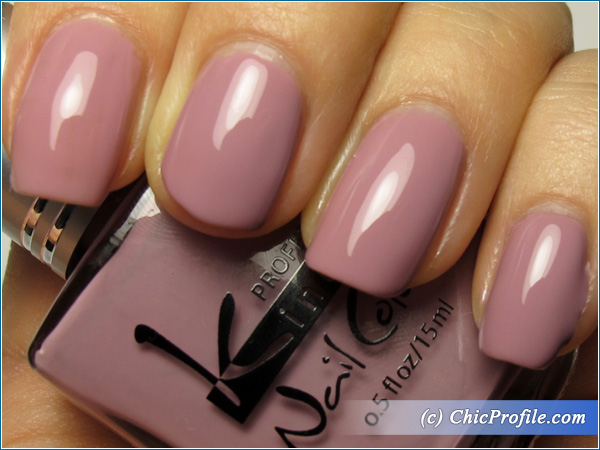 Kinetics French Lilac Nail Polish Swatch – 1 coat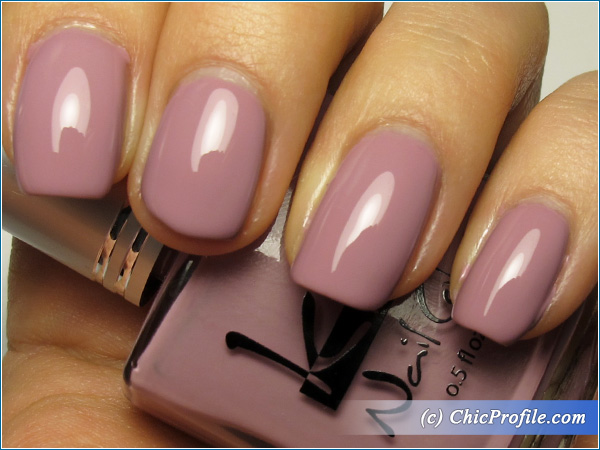 Kinetics French Lilac Nail Polish Swatch – 2 coats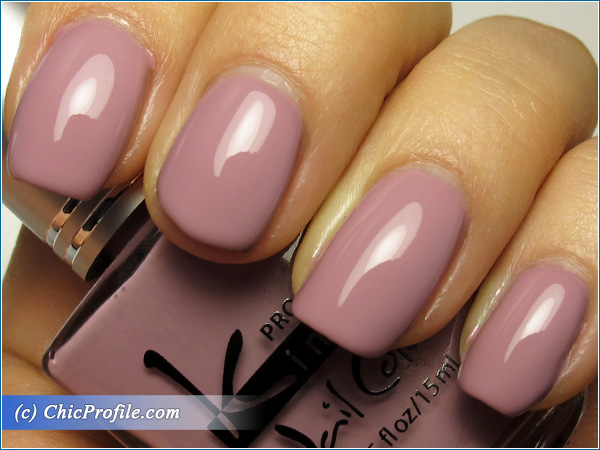 Kinetics French Lilac Nail Polish Swatch – 2 coats + top coat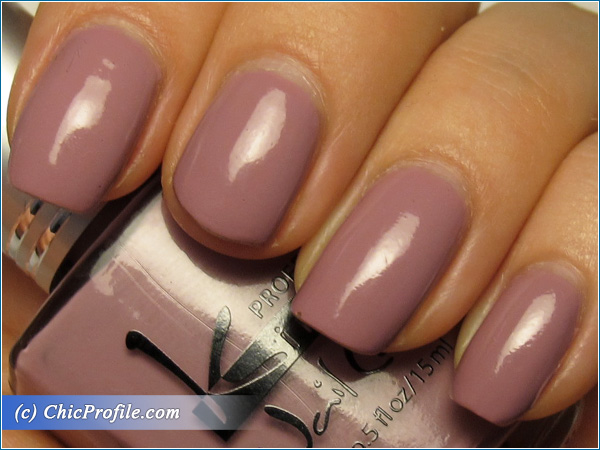 Kinetics French Lilac Nail Polish Swatch – 5 Days Later with top coat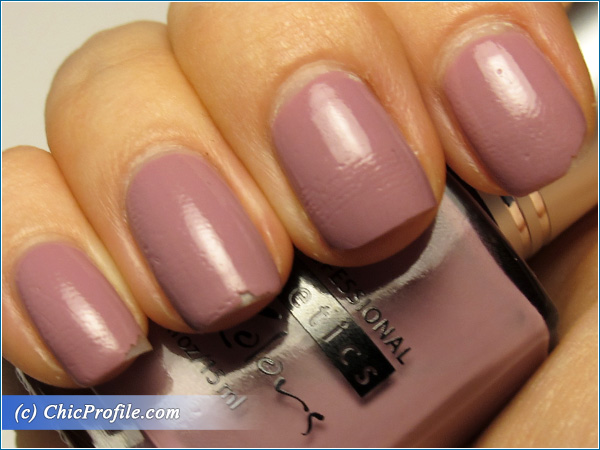 Kinetics French Lilac Nail Polish Swatch – 5 Days Later without top coat