Hello sweeties!
It has been a while since I reviewed a Kinetics nail polish and I've been craving some new shades for such a long time. The new color I'll be showing you today, Kinetics Dream High Solar Gel Nail Polish is part of the new Kinetics Rio Rio Summer 2016 Collection (info, photos) I was telling you about back in spring. It's no secret that Kinetics is a brand that I become to love and favorite since I first tried out their products and over the years I tested each color of their every collection so I got pretty familiar with the brand. Last year the brand revamped their nail polishes, not only by changing the packaging…sorry I meant the nail polish bottles, but also by introducing the new Solar Gel formula which promises to last up to 10 days wear.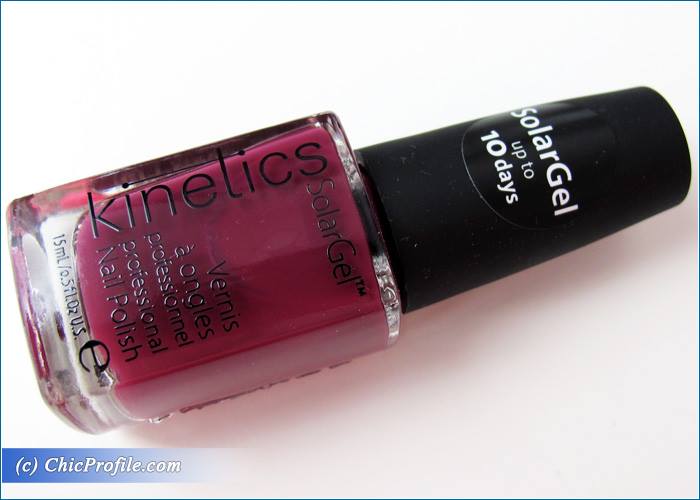 Where to buy:
Now @kineticsnails.com, @margaritabelska.com, @kiriloff.ro
Kinetics Dream High Solar Gel Nail Polish (€6.00/ 25.00 Lei/ £3.60 for 15 ml/ 0.5 fl oz) is a medium mauvy burgundy with cool undertones and a shiny finish. It has a good color payoff, looks rich and intense on the nails. In one coat it delivers a medium opacity but with two coats you will get the full opacity and richness or this nail polish.This was my first choice as a color to wear from the entire collection, as I was in a mood for a darker and more elegant shade. You can notice that my nails are not that long, medium size I'd say and the color look lovely on this nail length.
It's a beautiful color, nothing to bright in your face or too dark that will push it towards the cold season, but just perfect to be called elegant, mysterious and just right for any occasion.
I was telling you earlier that now Kinetics offers the new Solar Gel formula for all of its nail polishes and that means not only 10 days wear warranty, but also a better formula, rich and glossy finish. You don't need an UV lamp for this type of nail polish so it's simple to apply it in the comfort of your home without going to the beauty salon.
The application went flawlessly, without streaking, bubbling or pooling. It has a very well balanced consistency, between thick and thin so it glides effortlessly across the nail. I noticed that the brush has also went through some changes and it's more thicker now and it lays down the product much better.
You know me, I'm always showing before and after photos when it comes to nail polish reviews so you can check out the photos bellow and see the results for yourselves.
As a base coat I've used a new product that I just bought recently (I've heard so many great things about it so I'm testing it and I shall post a review soon), Eveline 8 in 1 Total Action Intensive Nail Conditioner. After two coats of Kinetics Dream High nail polish I followed with Kinetics Solar Gel Top Coat (upcoming review) which offered a plus of glossiness and makes sure that the nail color will be there to stay for the next 10 days.
I have to admit I didn't have the patience to wait for 10 days to pass (you know me, lots of nail colors to review) but I did wait for 7 and the result was amazing. No chipping, very minor tip wear considering I'm doing dishes everyday. The color is still rich, bright and the finish is still shiny but just a little bit mattified which is normal considering I'm using soap and lotions.
Right now I'm wearing a different Kinetics nail color and I can't wait to show it to you later this week…I already have 3 days wear with it and it looks fabulous.
Enjoy more photos…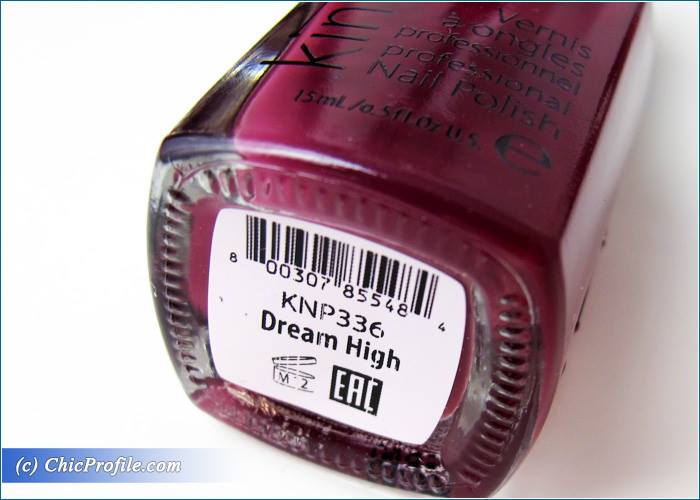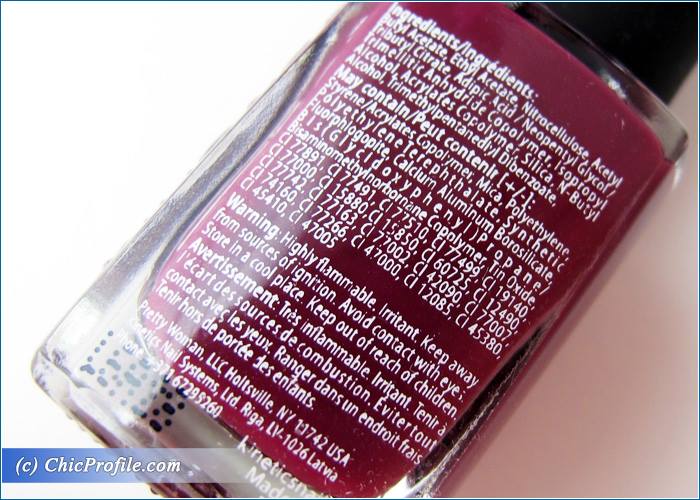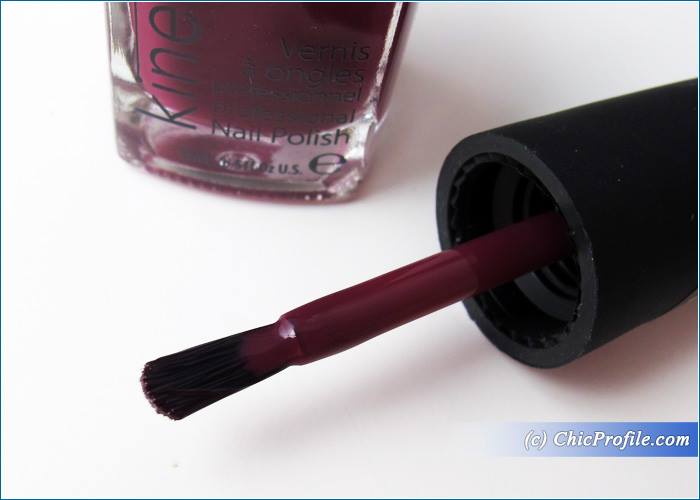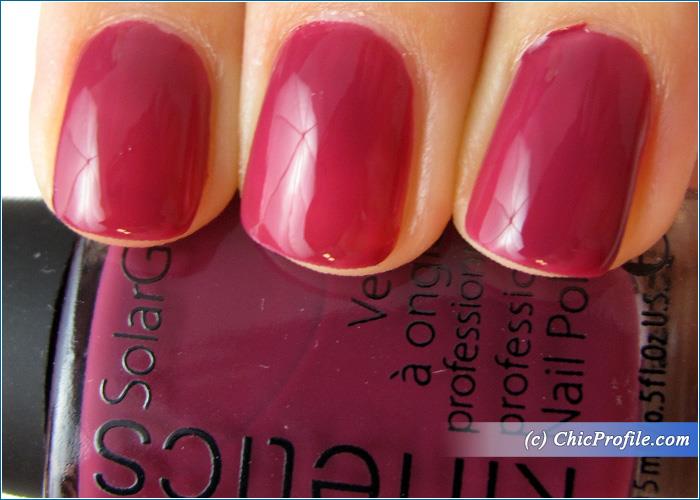 Kinetics Dream High Solar Gel Nail Polish – one coat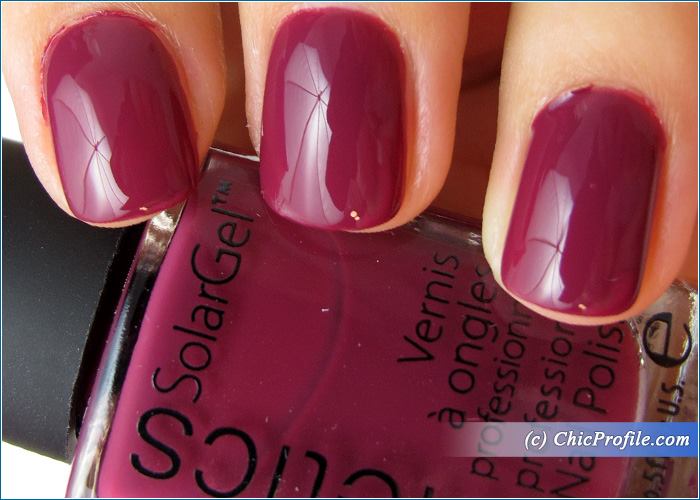 Kinetics Dream High Solar Gel Nail Polish – two coats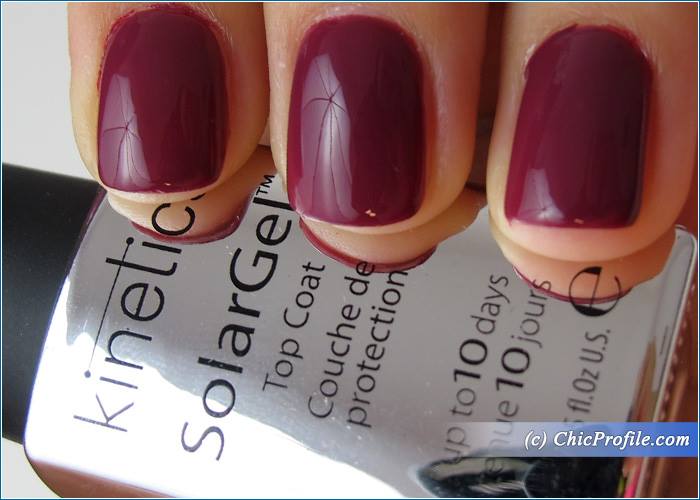 Kinetics Dream High Solar Gel Nail Polish – two coats + Solar Gel Top Coat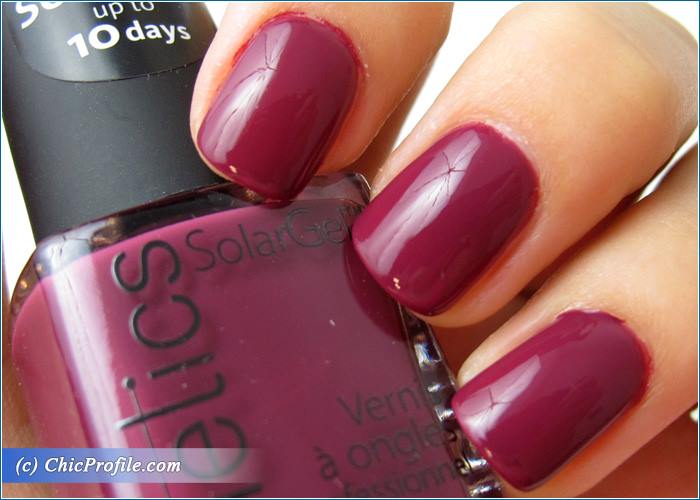 Kinetics Dream High Solar Gel Nail Polish – two coats + Solar Gel Top Coat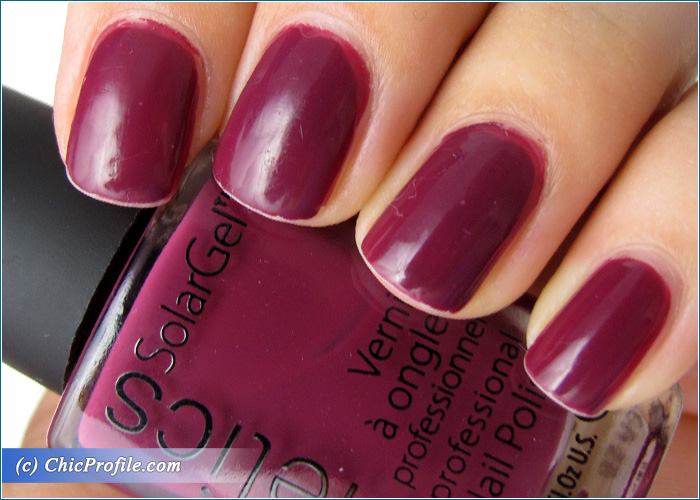 Kinetics Dream High Solar Gel Nail Polish – two coats + Solar Gel Top Coat (7 days later)