Hello beauties!
Last week I wore Kinetics Blueberry Biscuit nail polish, one of the six new ice cream inspired colors from Kinetics Ice Cream Collection for Spring 2014 (swatches/ photos).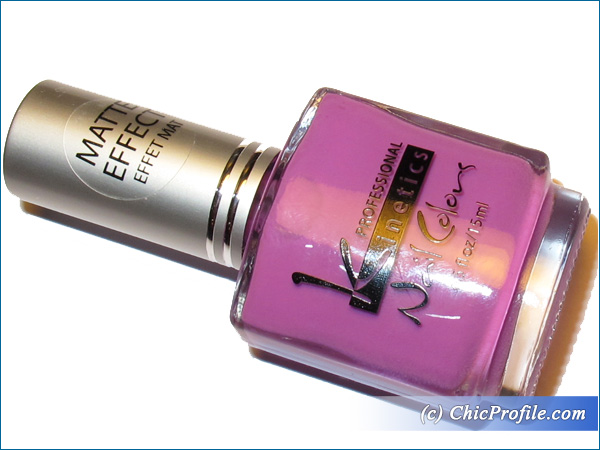 Availability
Now @kineticsnails.com, @margaritabelska.com, @kiriloff.ro
Kinetics Blueberry Biscuit Nail Polish (€6.00/ 25.00 Lei/ £3.60 for 15 ml/ 0.5 fl oz) is a medium-dark blueberry violet with blue undertones and a soft matte finish. The color is a bit transparent in one coat and almost fully opaque after the second coat, revealing a nice matte effect. If you are not into this kind of nail polish finish you can apply a glossy top coat for an intense shine.
The formula is light, a bit on thinner side but without being watery and the polish glides easily on the nails, leaving some slightly noticeable empty spots after the first coat. Once I applied the second layer of Blueberry Biscuit nail polish, the color looked more intense, pigmented and opaque without being streaky or uneven.
This time I decided to use Kinetics Nano Seal Dry & Brittle Nail Treatment (review/ swatches) as a base coat and to apply Kinetics One Matte Top Coat only on my left hand nails to see if the color will last longer. I'm loving this shade as it is very vibrant and intense but I'm loving the formula as it dries very fast so in less than 2 minutes my manicure is ready and fully dried.
I had 4 days wear with this formula and on the nails where I've applied the One Matte Top Coat the color still looks intense, pigmented and opaque but the polish chipped a bit on two on my nails. On my right hand nails the polish chipped visibly so I wouldn't recommend wearing this color for more than 2 days. The good thing about Blueberry Biscuit is its gorgeous shade and the fact that it dries so fast but if you want a long lasting nail polish you may want to skip it.
Enjoy more photos…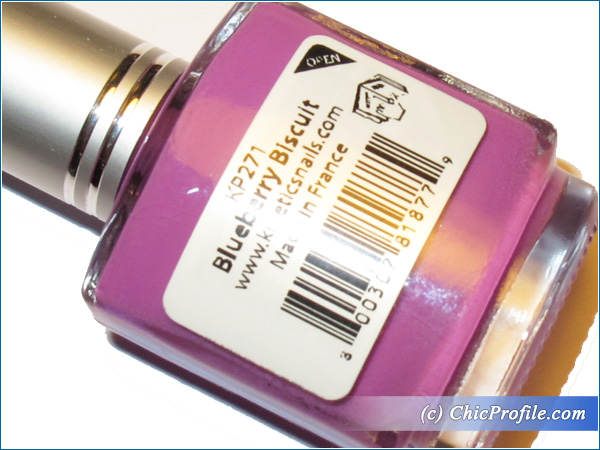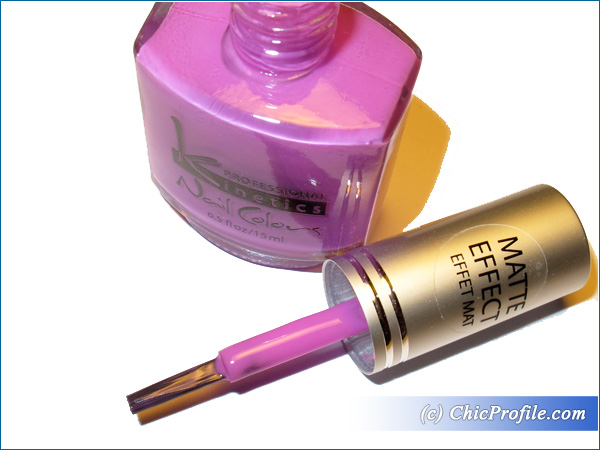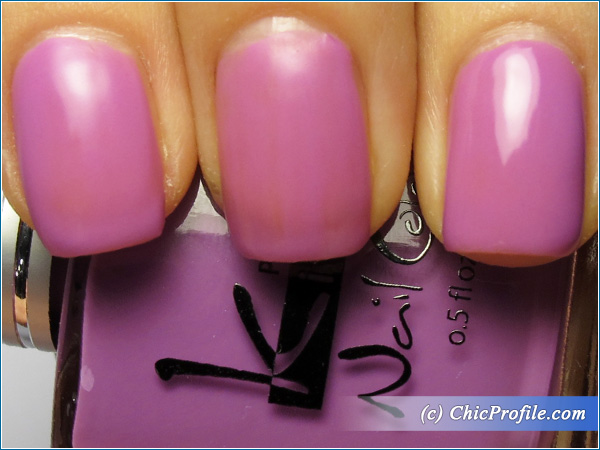 Kinetics Blueberry Biscuit Nail Polish Swatch – One Coat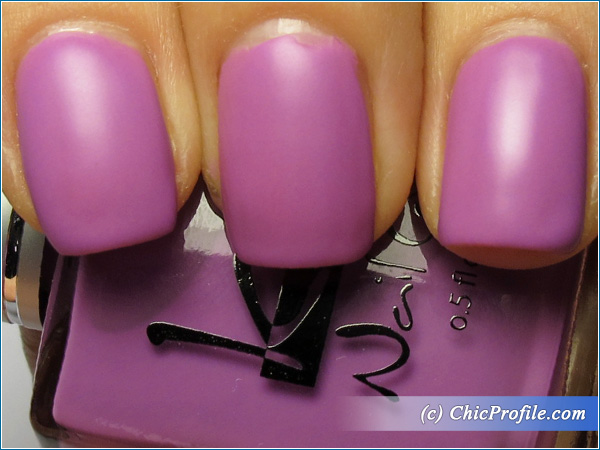 Kinetics Blueberry Biscuit Nail Polish Swatch – Two Coats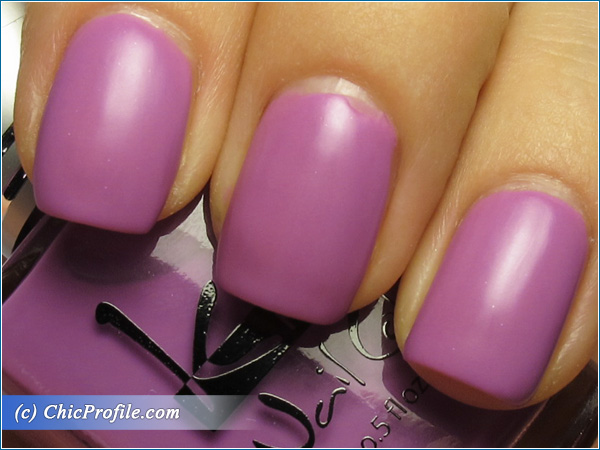 Kinetics Blueberry Biscuit Nail Polish Swatch with Kinetics One Matte Top Coat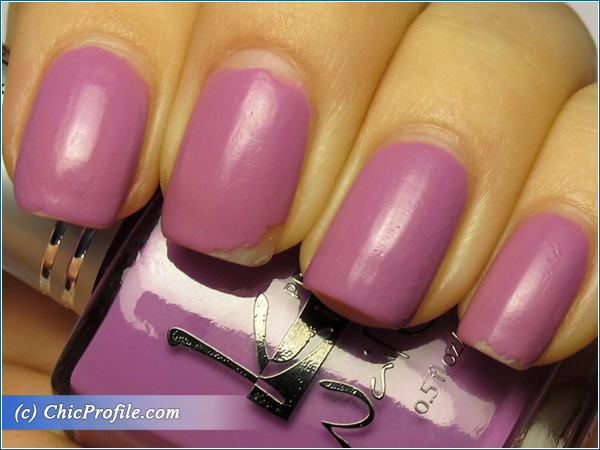 Kinetics Blueberry Biscuit Nail Polish Swatch – 4 Days Later – with Kinetics One Matte Top Coat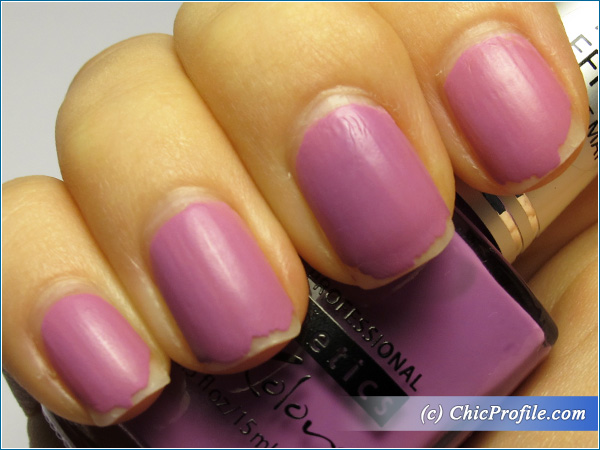 Kinetics Blueberry Biscuit Nail Polish Swatch – 4 Days Later – without Kinetics One Matte Top Coat