Hello beauties!
As you probably know by now Bucharest has finally its first Inglot Store so when I attend the official opening I also received an eyeshadow that I've been using a couple of times every since. Today I want to give you my opinion about Inglot 368 Matte Single Eyeshadow and I would love to hear your opinion about different shades as well.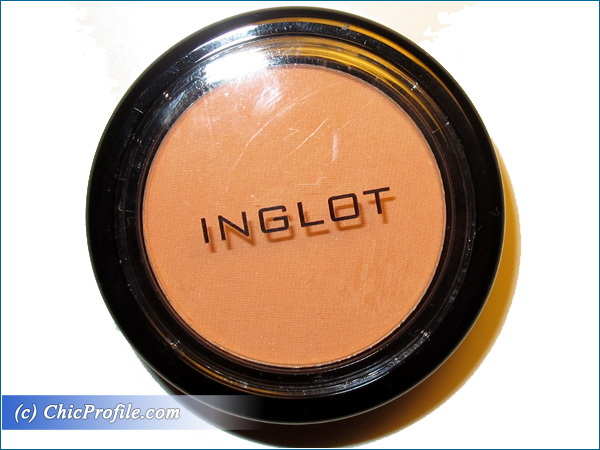 Availability
International – now at all Inglot locations and online @inglotusa.com, @inglotuk.com
Romania – now @inglotromania.com
Inglot 368 Matte Eyeshadow ($7.00/ 34.00 Lei for 2 g/ 0.07 oz) is a light warm peachy orange with yellow undertones and a matte finish. It's a bit more orange than peachy and it has a soft but powdery texture. The color is not as vibrant as I thought, it has a light sheer coverage that is hard to be picked up by the photo camera.
It is a matte eyeshadow, a color that can be used to create a fresh, natural and day-to-day makeup look as it's not vibrant or very pigmented. While it's applied easily and evenly across the lid I noticed it has some fall out when it is picked up with brush or when I tried and swatched it on my arm either using my fingers or a brush.
Once I dipped my finger into the pan and tried to pick up some product to do swatches the eyeshadow transformed into a light powder and had some serious fall out when I applied it on my arm. The same thing happened when I used an eyeshadow brush as well but I have to admit it does perform a little better when is applied on the lid.
Inglot describes its matte eyeshadows as having rich, deep and pigmented colors but with 368 shade is definitely not the case. Simply a light, very natural looking eyeshadow that works well paired with other shades of different finishes, being easily blendable. Without an eyeshadow primer the colors looks quite sheer and I'm sure that on medium skin tones would be closer to the skin tone color. It doesn't crease or fade so I can say it's long lasting and can be used on the lid as well as on the crease or for blending and even out other shades.
Inglot 368 Eyeshadow comes in a large round black plastic case with a transparent lid that needs to be rotated in order to open. It does contain quite a lot of product, considerably more than an usual single eyeshadow so I won't image hitting the pan anytime soon. I wish the formula was improved as I don't like the fall out everytime I need to pick up the product. I have to take my brush and tap off the excess before I apply the eyeshadow on my lid so I don't have any fall out, and the product works better patted on the lid rather than swiped.
Enjoy more photos…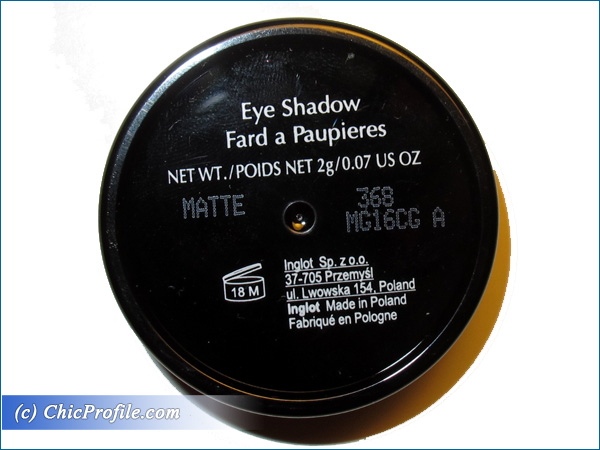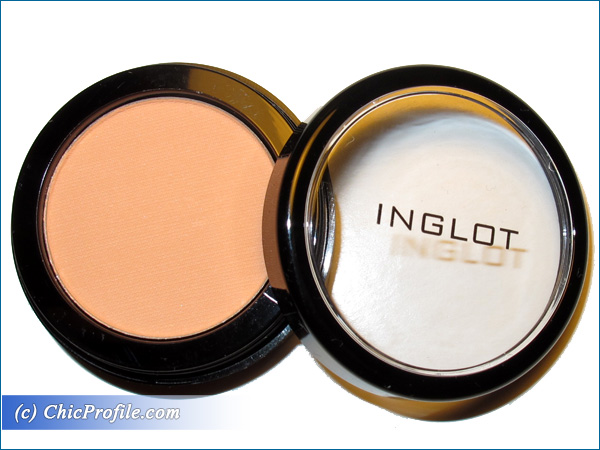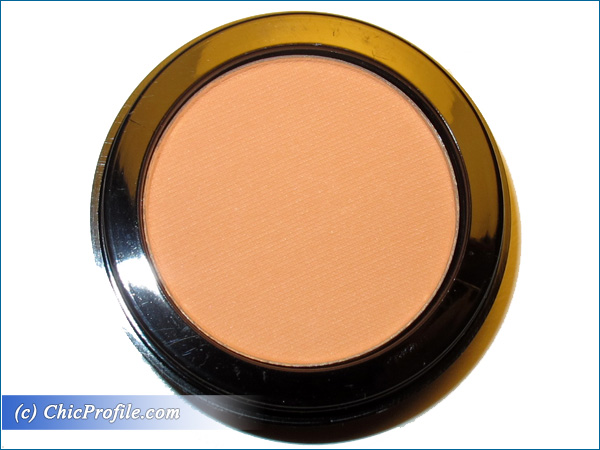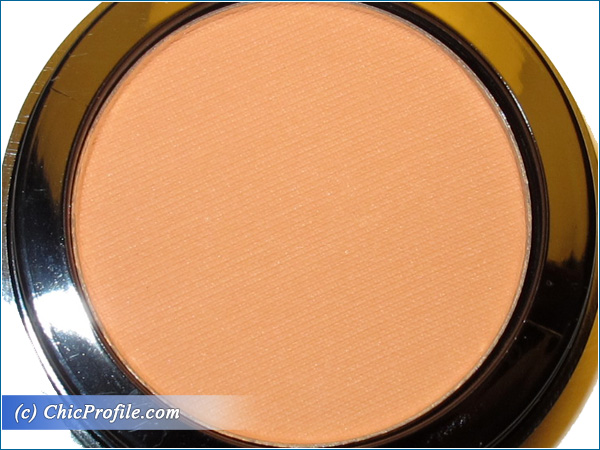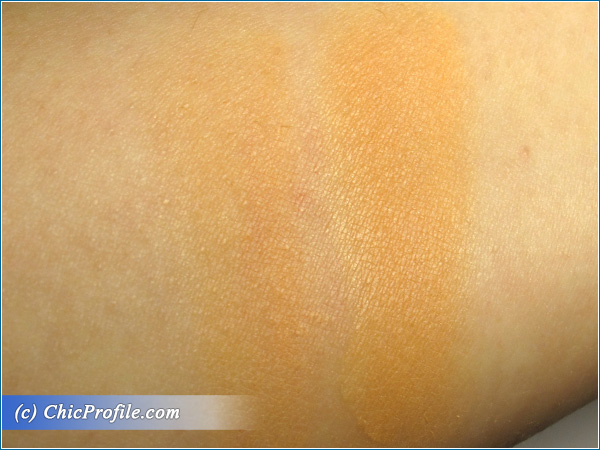 LEFT: without a primer – RIGHT: applied over Too Faced Shadow Insurance Primer