Hi beauties!
Guerlain Spring 2017 Makeup Collection is definitely one of my favorites from the next season and I've already made a partial wishlist so I can't wait to see it on the counters. At this point I'm just teasing you with a sneak peek of some of the upcoming Guerlain spring 2017 makeup items. I found out a couple of things about Guerlain spring 2017 offerings and I so excited about the upcoming products that I can't wait to share with you as well. As you've probably seen, sneak peek photos have already surfaced on Instagram and I've posted a couple of those myself over the past few weeks.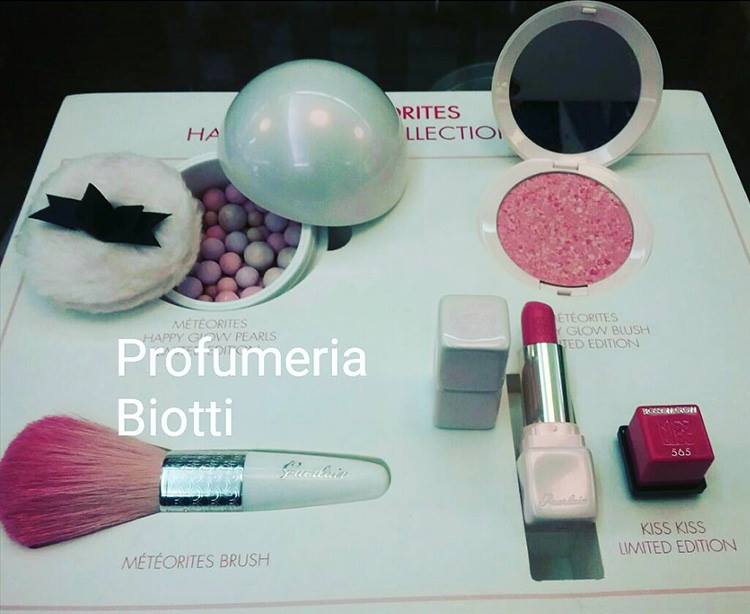 Availability
U.S. Launch Date – beginning January 2017
Romania Launch Date – 15 January 2017
Guerlain Spring 2017 Makeup Collection
Seeing new La Petite Robe Noire products and the other items in a white packaging got me a little confused to tell you the truth but I didn't want to blog about it until I had more info from an official source.
Guerlain will be releasing two Spring 2017 Makeup Collections, just around the same time so if you don't like the pink shades and the white packaging then you won't have to wait long until the release of Spring 2017 La Petite Robe Noire Line.
To tell you the truth I'm super excited about both of these launches, as pink is my favorite shades as you well know but I'm also crazy for La Petite Robe Noire Makeup Line (swatches, video, photos).
First let's talk about the main Guerlain Spring 2017 Happy Glow Collection with a limited edition white packaging and those gorgeous Meteorites Happy Glow Pearls. The 2017 spring Meteorites will come in a special edition packaging in the shape of  sphere and will feature a combination of soft white, violet, pink and green shades. Meteorites Happy Glow Blush must have definitely got your attention with its rosy combination of hues and I bet it will look so fresh and delicate on the skin. Being a light skin tone I can't wait to give it a try and see how it swatches. There will also be two new shades of Kiss Kiss Lipstick, both in rosy tones with a natural sheen, but I do think No.565 looks a bit more intense. Meteorites Brush with pink bristles will also be a limited edition release joining this collection as well as other products that I will be able to show you in the first week of January 2017.
Now moving on to Guerlain Spring 2017 La Petite Robe Noire Collection which actually comes as a new addition or products and shades to the former spring 2016 release. Last year Guerlain did the same move, by launching its main spring collection in January and following up shortly with La Petite Robe Noire makeup line.
The star of this collection will be the new Guerlain Super-Lash Style Mascara which features not only a new and revolutionary wand in the shape of dress, but it also bear the scent of La Petite Robe Noire fragrance. The new La Petite Robe Noire Mascara presents a pink wand with very fine bristles that intensify and define your lashes. The shape of this wand is so pretty and was developed to resemble a pink dress but I wonder if it can really held up to its promise and deliver volume, curl, length, definition and an intense black color all in one.
Guerlain Lip & Cheek Tint is a new and limited edition tinted gel in a rosy shade for lips and cheeks. New shades of La Petite Robe Noire Deliciously Shiny Lip Colour will be released as well so I can't wait to show you swatches. Even though I can check out the collection in person next month I will not be allowed to post swatches and reviews until January 2017. This is such a torture!!! We will also have new colors of Guerlain La Petite Robe Noire Shiny Nail Lacquers so there are plenty of things to save for until next year.
Enjoy more photos…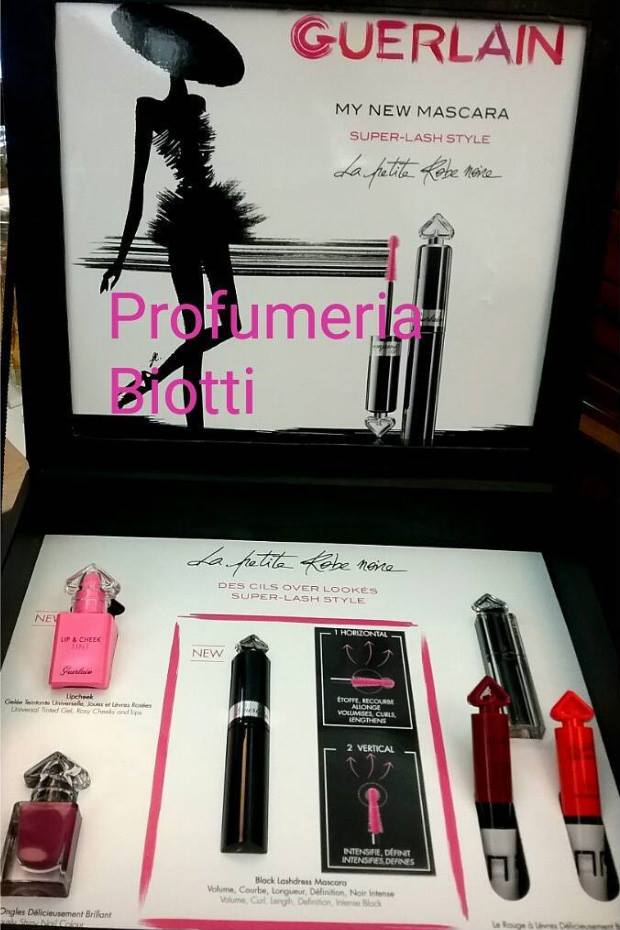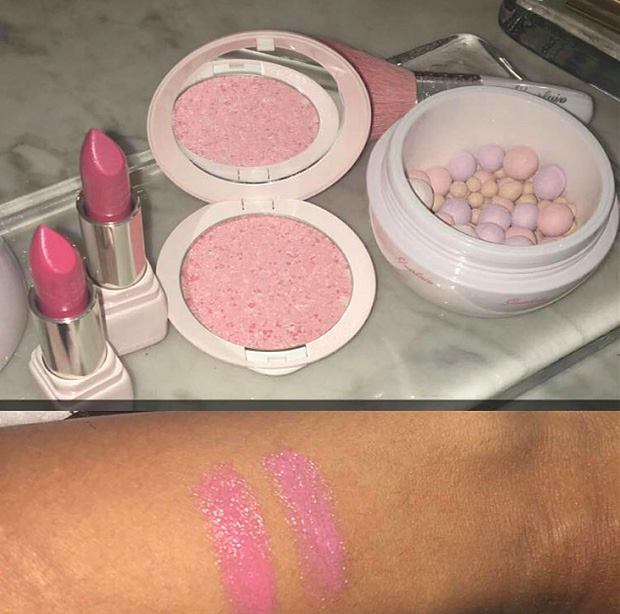 Images via profumeriabiotti