Hello beauties!
Hurry up to Guerlain website as the new Spring 2017 La Petite Robe Noire Collection has just launched. I'm here to give you even more details about the products featuring in this new Guerlain Spring 2017 makeup collection. Check them out and have fun shopping.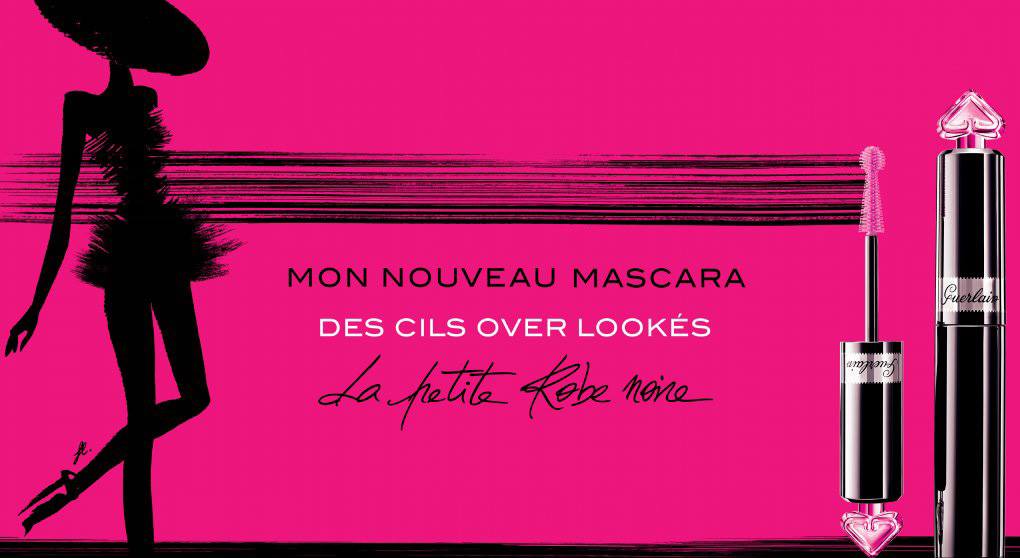 Facing a dressing room, La Petite Robe Noire wonders. To perfect her inimitable style and twist her marvelous dresses, she would need a je ne sais quoi that would make her femininity vibrate and appear what she is: mischievous, Parisian, spectacular, seductive, elusive and yet very present….Which of course, it is a color! From color to image. Color…fragrant!
Availability
Europe Launch Date – Now online @guerlain.com
Guerlain Spring 2017 La Petite Robe Noire Collection
La Petite Robe Noire Lip & Cheek – Limited Edition – €32.00
The Little Black Dress Lipcheek by Guerlain, the new Rose made-to-measure for cheeks and lips. Do you know the Parisian secret, natural beauty and effortless, as if they had prepared in 5 minutes ?!  Guerlain imagines the Lipcheek, an indispensable accessory, directly inspired by the Parisian chic of La Petite Robe Noire. A 2 in 1 tinting jelly to apply in blush and on the lips for an ultra-natural make-up result and a good pinkish rosy effect. Let yourself be surprised by this pink, fluo out of bottle but all transparent to the application. Easy to fade, its universal shade reacts to the pH of the skin to adapt to each skin tone and pink to the natural. Modulate the intensity according to your desires, from fresh pink to the most intense. The more you apply the more the rose rises, the cheeks … like the lips!
Enriched in:
Glycerol, a moisturizing active essential to prevent the evaporation of water.

A derivative of mint known for its repulping effects while bringing freshness.

Eosin which reacts to the pH of the skin for a tailor-made result: from subtly pink to intense pink.
La Petite Robe Noire Mascara – Limited Edition – €31.00
La Petite Robe Noire by Guerlain creates its 1st mascara Eyelashes, 4 styles in 1.  Like a little black dress, this new mascara perfectly matches the silhouette of each … cil!  Thanks to its "all-in-1" formula, it offers 4 styles in 1: volume, curve, length and definition. From the most natural result to the most over looked look, it adapts to the desires of each. How ?! Thanks to its exclusive 2 in 1 brush:
The body of the brush, placed horizontally, allows to load, curl and lengthen the eyelashes.

The round head, used vertically, defines, intensifies the result more and catches the eyelashes one by one, even those at the ends.
La Petite Robe Noire Le Rouge Delicieusement Brillant – Limited Edition – €30.50
023 Ruby Ring
043 Sun-Glasses
073 Orchid Beanie
Guerlain creates Lipstick The Little Black Dress absolutely indispensable and totally irresistible to the texture gourmande & ultra-brillante to reinvent every day your little black dress. A fruity floral fragrance with accents of bergamot, pink and raspberry, inspired by the delicious notes of La Petite Robe Noire, and an exquisite flavor attract light or passionate kisses.
La Petite Robe Noire Le Vernis Delicieusement Brillant – €23.00
Enjoy more photos…