Hello cuties!
Guerlain Spring 2017 Happy Glow Collection (official info / photos) will hit the counters pretty soon, so I thought I'd finally give you a closer look, a couple of swatches and my first impression overall. I was so anxious to post about this collection, since last month when I got to see it in person, but as I told you on Instagram when I posted the video, I was asked to post pone the article until January 2017.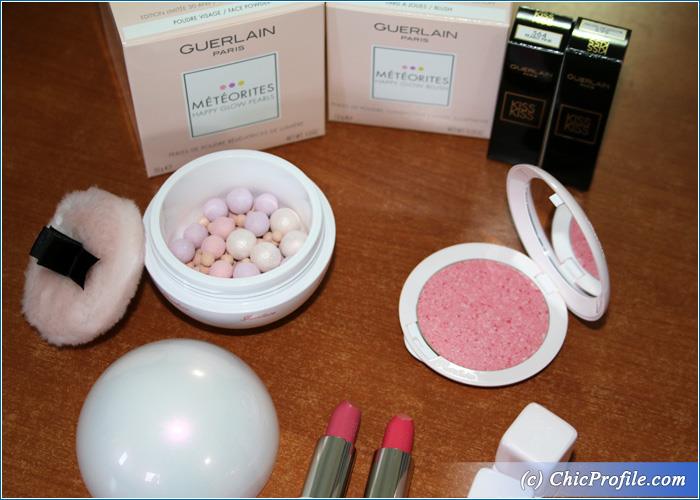 Availability
U.S. / UK – Now at SAKS, Nordstrom, Neiman Marcus, Sephora, Debenhams, John Lewis, Selfridges, Douglas, Escentual, Harrods
Guerlain Spring 2017 Happy Glow Collection
This is a capsule collection which pays tribute to Meteorites 30th Anniversary, so it includes only a couple of products. As you might have read on my blog, there's a second Guerlain makeup collection launching later in spring. So if you're craving for more take a first look at Guerlain Spring 2017 La Petite Robe Noire Collection (info, photos).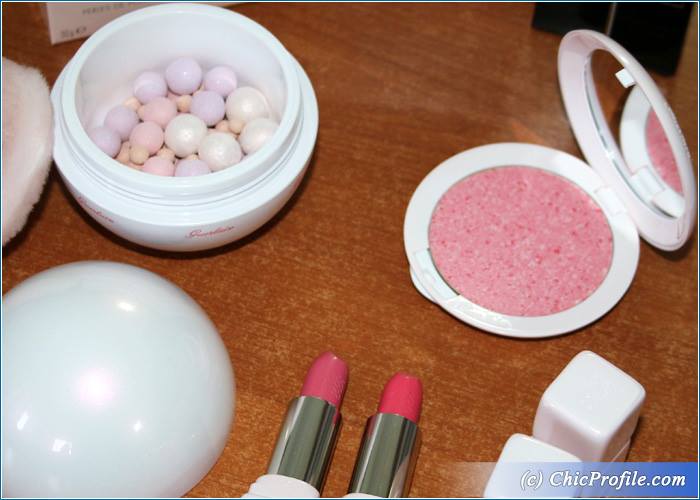 This anniversary collection really smells like spring… so at least you should check it out, really sniff it when you pass by Guerlain counters. All the products are scented with a sweet floral and violet notes, and yeah, I'm talking even about the new two new shades of Guerlain Kiss Kiss Lipstick (€41.00).
They are simply inviting spring onto your lips and give you that fresh, floral scent. I was instantly in love with them, not to mention they come in two limited edition juicy pink shades. I got swatches for you, because most of you asked me about the resemblance between these colors.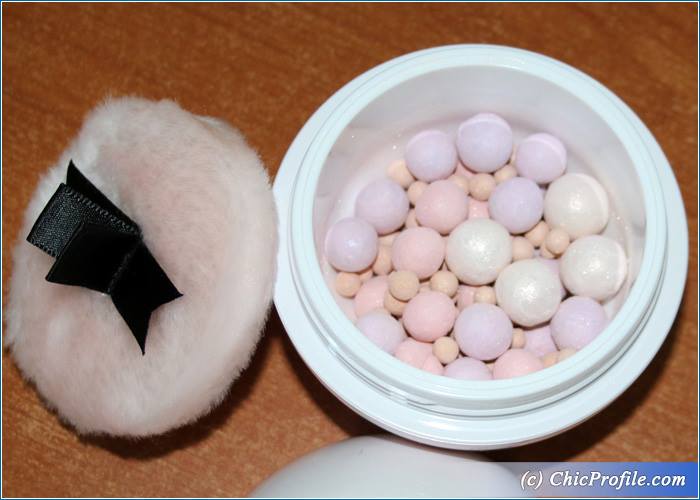 One of them is like a soft, light pink while the other is definitely more pigmented and vibrant, in one swipe. They both got this luscious, natural glow which gives a freshness and casual look to your lips. I'm planning on getting both of them, so stay close for upcoming reviews.
The new Guerlain Meteorites Happy Glow Pearls (€77.00) feature a combination of corrective and brightening pearls, in a rainbow of light and luminous colors which will erase the signs of fatigue and restore your skin's natural glow.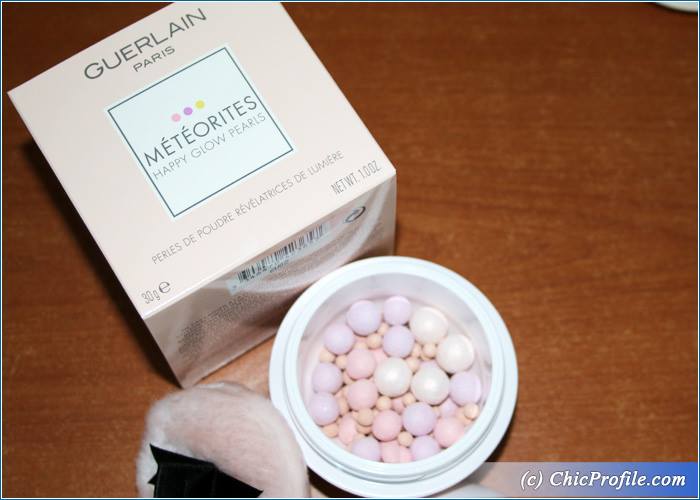 The pink Meteorites Happy Glow Blush, didn't quite swipe off my feet with its pattern and presentation, as white packaging is not really that appealing to me, but the violet scent and its sweet pink touch really made me consider putting this item onto my wishlist. It works both as a blush and a highlighter so even the €55.00 price looks to high, it's a 2-in-1 luxurious product after all.
Enjoy more photos…