Hello lovelies!
Today besides the gorgeous Guerlain Bloom of Rose Fall 2015 Collection I also got to try out the products from the new Guerlain Skincare Fall 2015 Collection (preview, photos) that will be launching next month. About two months ago I felt in love with Guerlain Eau de Beaute Refreshing Micellar Lotion (sneak peek photos) when I saw it in Jose Luis Yuve (Guerlain trainer and Export International Make-Up Artist) makeup kit and quickly grabed it to remove my makeup. It was love at first touch for me and I knew I had to have this product once it hit counters.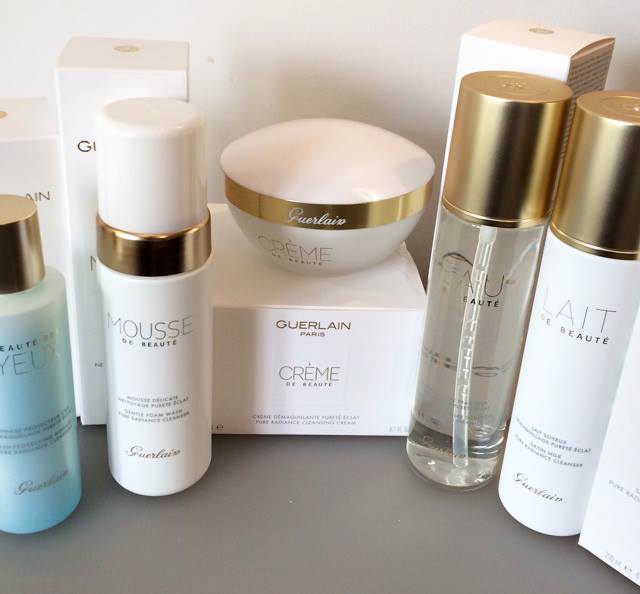 I was told back then, the new collection will consist of new different types of makeup removers for every skin type and skin condition.
So here's a first look at Guerlain new Skincare de Beaute line which will be launching in Romania on 15 July 2015 and internationally in July 2015 at all Guerlaim counters.
Another newness is Guerlain Abeille Royale Gold Eye Tech, a new anti aging eye cream that promises to do wonders and erase dark circles, puffiness and wrinkles. I shall post more info tomorrow about these products but in the meanwhile take a look at the photos bellow.