Hello beauties!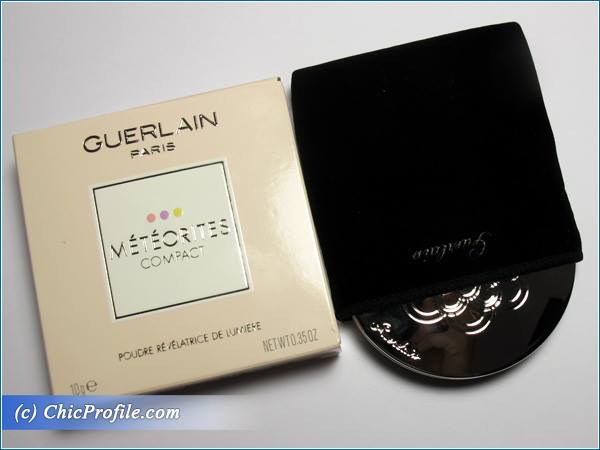 Who doesn't love the famous Guerlain Meteorites?! This season I got to try not one but two shades of the new Meteorites Compact released as part of Guerlain Les Tendres 2015 Spring Collection (info, photos) which is already on the counters. Today I will share with you my review of Guerlain Clair (02) Meteorites Compact, the lightest shade of all meant for those with fair and light skin tones.
Availability
U.S. – now at Nordstrom, Saks, Neiman Marcus, Sephora
Romania – now at Sephora, Douglas, Marionnaud
Guerlain Clair (02) Meteorites Compact ($62.00/ 269.00 Lei for 0.35 oz.) comes in a selection of white, green, champagne, violet and beige dots that come together in a beautiful mosaic. Each shade has its purpose so while green dots are meant to hide redness, champagne to even out skin tone, white to illuminate your complexion and violet to normalize yellow-colored skin imperfections, all together they are corrective shades that create a natural effect by giving your skin tone the right amount of light and correction.I like to use Guerlain Clair (02) Meteorites Compact on me to add luminosity to my complexion and give it a natural subtle effect. I also noticed it makes my skin appear smoother and it also minimizes pores and skin texture. There are two ways that I prefer to use the new Meteorites Compact and they are both showing impeccable results.
First way to go about this product is to use it as a finishing powder which is entirely different from a setting powder. After I've applied my foundation and set it with a translucent setting powder I like to apply Guerlain Meteorites Compact with a light hand all over my face or sometime just on my T-zone. It instantly gives me a soft, smoother and luminous look while keeping it natural without adding to much shine. Being a combination skin type I don't like to skip the setting powder step but if you are dry to normal skin then you can just go ahead and apply the Meteorites Compact right after your foundation. On my case when I'm wearing a full face makeup and I've done all the steps I get about half to one hour extra wear without looking shiny or oily on my T-zone. I sometimes applied right after my foundation but that was only in those cases when I used a matte finish foundation.
The second way I like to use this product is to simply apply it all over my bare face right after my skincare routine. It ads a bit of luminosity to my face and makes it look fresh and natural but I won't get more than 3 to 4 hours before my complexion starts to show a little bit of shine on my T-zone.
Regarding the way you wanna go out about applying the new Guerlain Meteorites Compact 2015 edition the essential thing is that this product has such a soft and velvety texture that it feels incredibly soft on the skin while it smooths out minor imperfections, skin texture and minimizes the pores.
It's a new finishing powder that comes in an elegant rounded mirror-like compact with and a small black velvet pouch. Because of its mirror effect this product was hard to photograph and it will also be difficult to keep the packaging without signs of fingers on it. Inside the compact which opens up easily you will find the beautiful mosaic of corrective shades and a mirror encased for all those times when you need a quick makeup retouch so keep this product forever in your purse.
Just like Guerlain Medium (03) Meteorites Compact (review, swatches, photos) this version has the same lightly scented violet fragrance.
Enjoy more photos…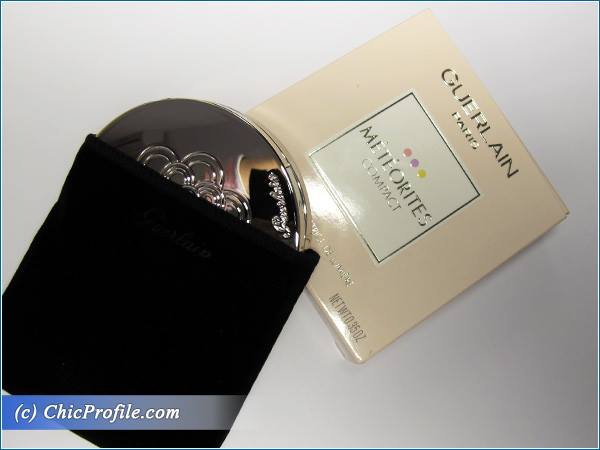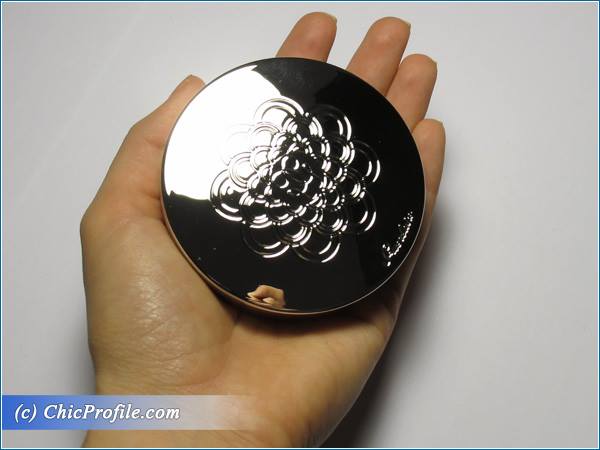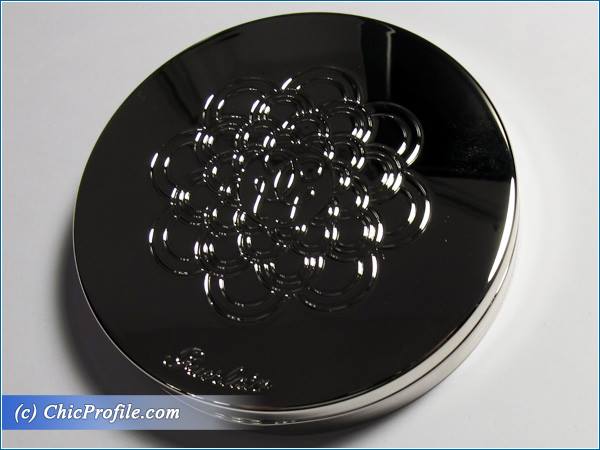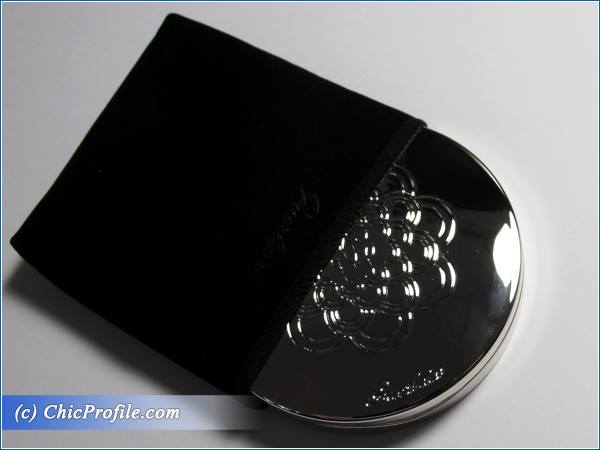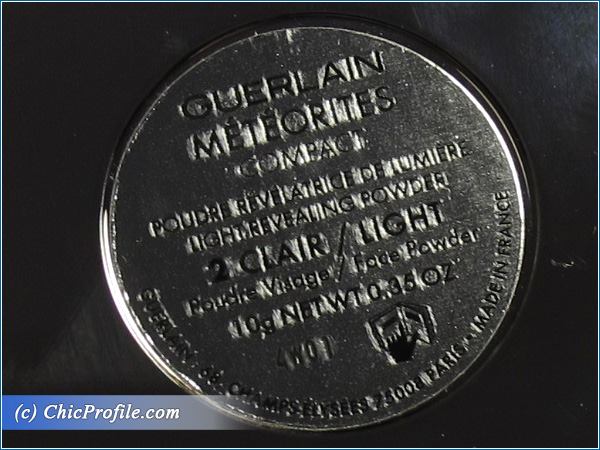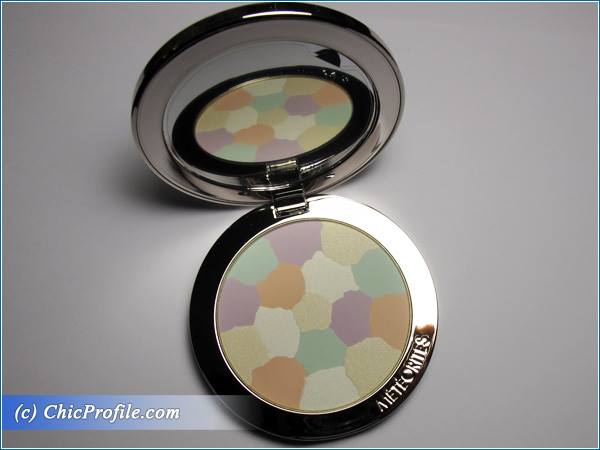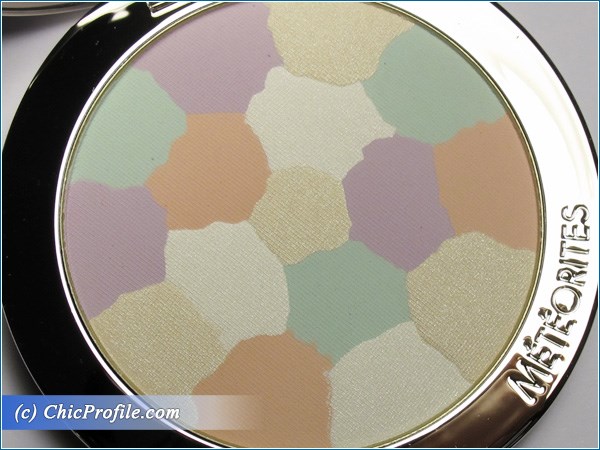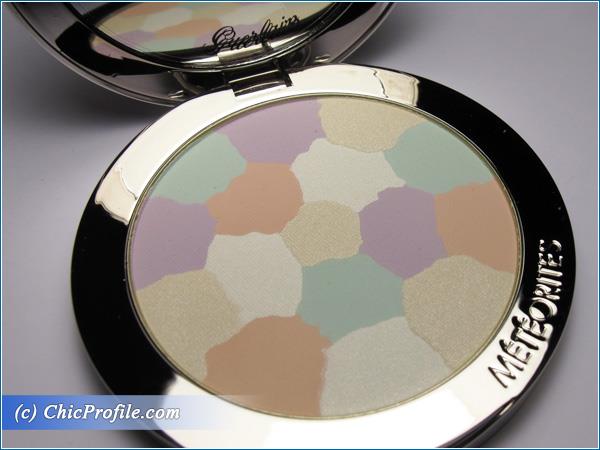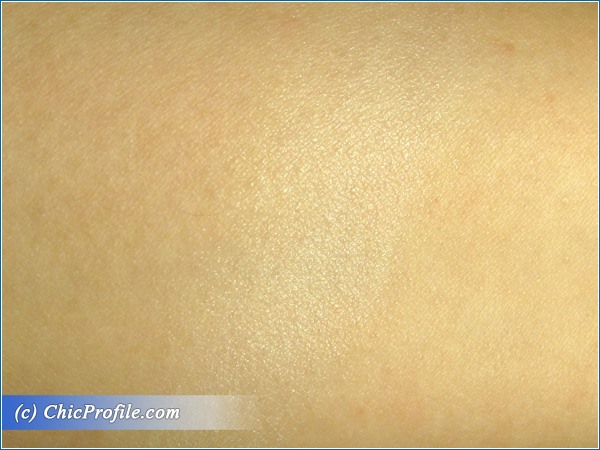 Guerlain Clair (02) Meteorites Compact 2015 Edition