Hello beauties!
Guerlain presents a new Pearl Soft Collection for spring 2014 for Asian market, known internationally as Blanc de Perle Collection. This line features new skincare products but aside from this one, Guerlain will launch a new makeup collection with products specially dedicated to Asian women but I will tell you more about it in a future article.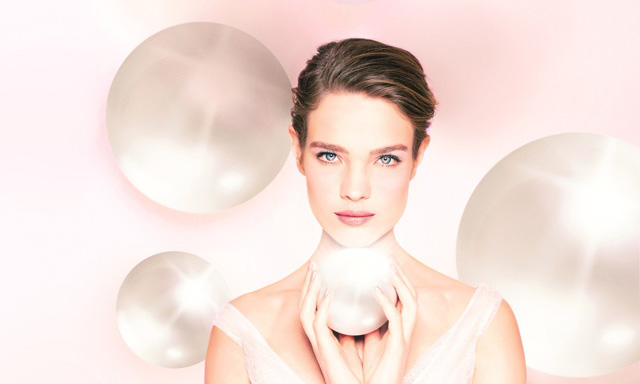 Availability
Asia Launch Date – 1 February 2014
Guerlain Blanc de Perle Collection 2014
Blanc de Perle Advanced P.E.A.R.L. Drop Whitening Essence – 30 ml
The new whitening essence has a crystal clear translucent texture and a high concentration formula with a whitening power.
Blanc de Perle White P.E.A.R.L. Fusion Whitening Night Treatment – 15 ml
Blanc de Perle White P.E.A.R.L. Fusion Whitening Day Treatment – 15 ml
Blanc de Perle White P.E.A.R.L. Sleeping Mask/ Whitening Mask – 60 ml
Blanc de Perle White P.E.A.R.L. Cleanser – 150 ml
Enjoy more photos…