Hello lovelies!
New photos of the upcoming Gucci Beauty Fall 2014 Collection have surfaced a couple of days ago on Instagram and I'm so happy to be able to take a closer and better look at the new products because the first look we all had made some of us doubt the luxurious packaging.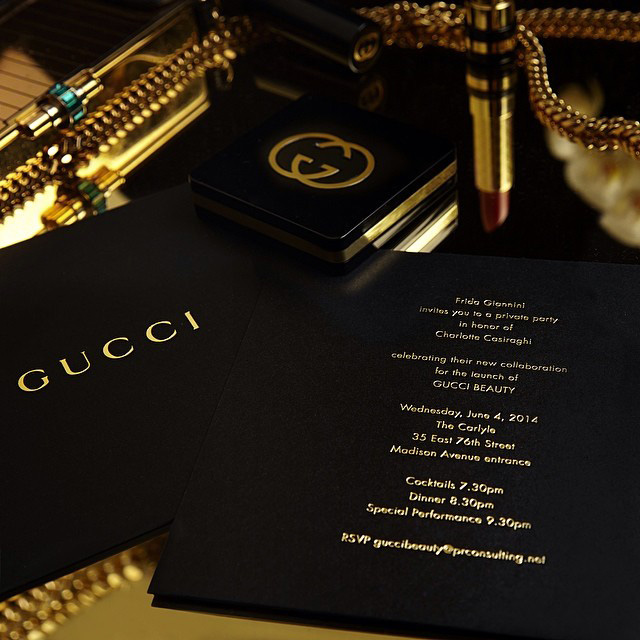 Availability
U.S. Launch Date – September 2014 @gucci.com and top department stores
International Launch Date – September 2014 at Top Department Stores and Luxury Locations
If last month the first promo photo revealed the new Gucci Quadra Eyeshadow Palette ($65.00)  in classy shades and a couple of new items as Gucci lacquer and lipstick in foxy red shades now we can take a closer look at the packaging which has been so much discussed lately.
In the first visual beside the invitation lays the new quadra eyeshadow so I hope we can all agree the packaging looks quite elegant and luxurious. Reflected in the golden tray we can take a peek at a new burgundy red lipstick.
The second photo shows even more products like a pretty nude pink lipstick in a classy, feminine and chic packaging while in the back sitting mysterious is the new Gucci eyeshadow  and base makeup which will be priced somewhere between $49.00 and $69.00.
Two new new lacquers are revealed this time, so it looks like shimmery bronze gold and a darker grey shade will be joining the collection along the red lacquer presented before.
I trusted Gucci will do a wonderful thing with the packaging, I surely expected it to be luxurious and even if the first visual from last month didn't do justice to those products I still kept my hopes high for this collection.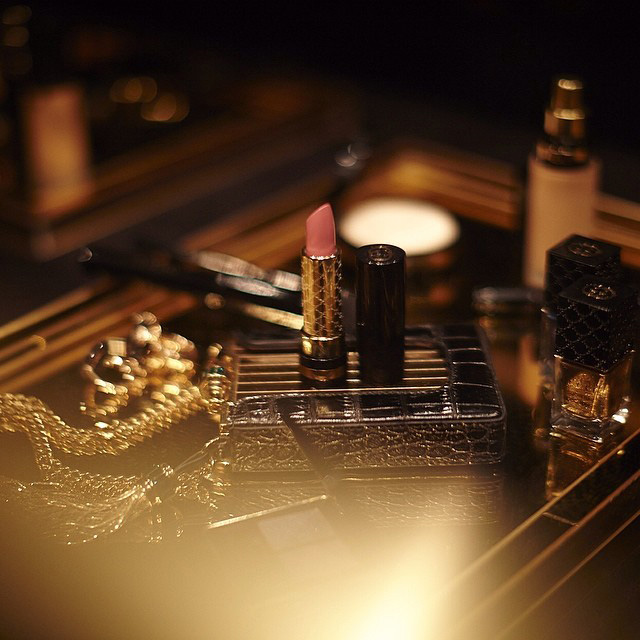 How about you? How do you feel about this collection right now?