Hello beauties!
I found myself today checking fragrances and makeup products at Sephora and Douglas so one of the counters I stopped by was Givenchy. I'm sure you've already seen those gorgeous 16 shades of the new Givenchy Le Rouge A Porter lipstick (info, promo photos) but today I was in the mood for swatches so I picked my favorite colors. Givenchy Le Rouge a Porter is a new and permanent lipstick line that was launched earlier in spring has a different formula, less pigmented but with a more glossy effect than the previous Givenchy Le Rouge.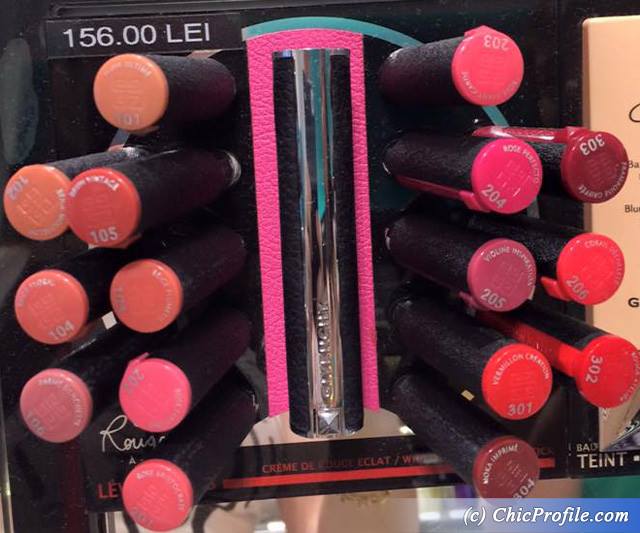 Availability
Now at Sephora, Douglas, Nordstrom, Macy's
You already must know that I'm more into pinks and plums rather than reds and browns when it comes to lip shades so take a look bellow and see my favorite Le Rouge a Porter ($40.00 / 156.00 Lei) colors.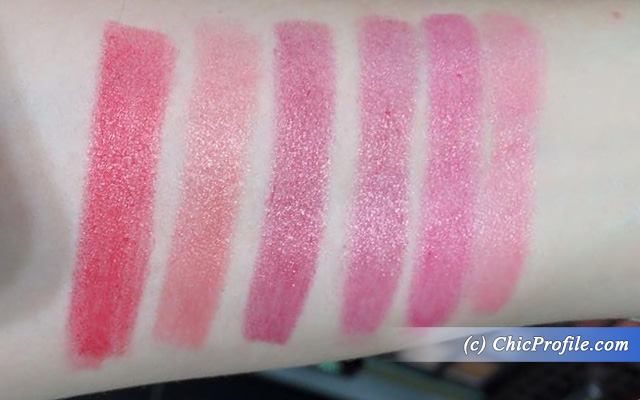 If you desire a pigmented shade on your lips, with a creamy hydrating formula, something that will look bold and intense then Givenchy Le Rouge lipstick line (156.00 Lei / $40.00) will be a better option. Here are some of the shades I swatched today, some beautiful nudes and corals but also my favorite pinks and fuchsia.
Enjoy more photos…