Hello cuties!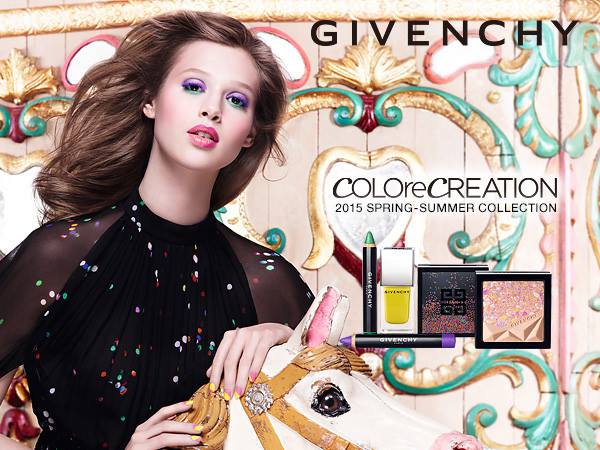 Givenchy Colore Creation is one of spring 2015 collection which stands out among the others because it leaves the pastel color trend behind and as is not afraid to show its bold colors. Not everyone is interest in soft hues at the beginning of spring so Givenchy Colore Creation is exactly what you need if you want to play with colors and vibrant tones.
Availability
International Launch Date – end January 2015 at Douglas
Givenchy Colore Creation Collection for Spring 2015
Le Prisme Visage Color Confetti – New – £38.00 / €53.00
A face powder that makes signs of fatigue instantly disappear. The packaging is extra cheerful containing small colorful beans that move back and forth, something very playful.
Color Kajal – New – £16.00 / €21.50
No.1  Vert Invention
No.2 Turquoise Imagination
 No.3 Violet Creation
Gelee D'Interdit – New Shade – £21.50 / €29.50
No.23 Orange Distraction – a clockwork orange of solar energy
Le Vernis – £16.50 / €23.00
No.24 Jaune Expression – bright yellow
No.25 Rose  Evocation – candy pink
Noir Couture Volume Ombre Couture – £24.00 / €33.50
No.2 Blue Taffeta – electric blue
Ombre Couture – £18.00 / €24.00
No.10 Rose Illusion
No.14 Nude Plumetis
Enjoy more photos…