Hello pretties!
It's time for a first look at the upcoming Giorgio Armani Holiday 2017 Collection. I don't know about you but I'm loving Giorgio Armani Lip Magnets and I can't wait to see the new shades. Honestly Armani Lip Magnets are the best matte liquid lipsticks for me. They have a comfortable and lightweight formula, not to mention kiss-proof, that simply makes me forget I'm wearing any lip color. Some of my favorite shades are Mania, Eccentrico and Garconne and I invite you to read the reviews in case you haven't so far.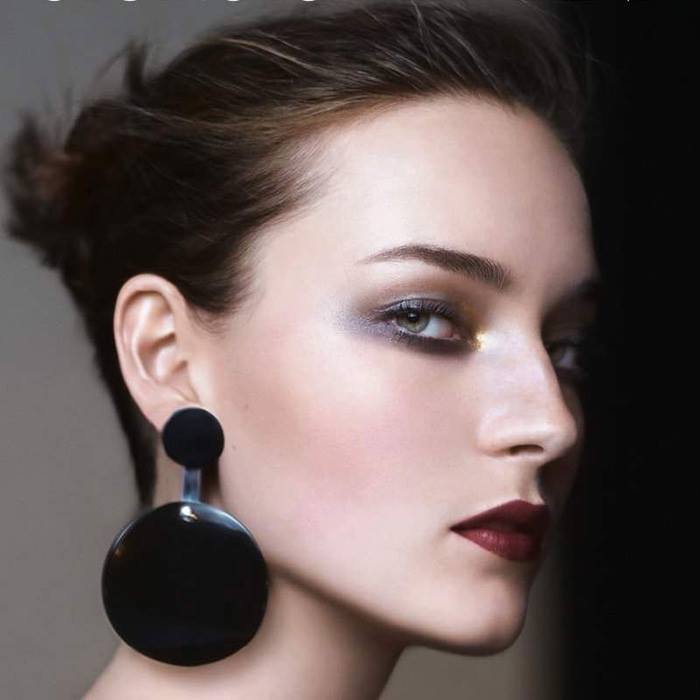 Availability
U.S. Launch Date – October 2017 at Nordstrom, Neiman Marcus
UK Launch Date – end October 2017 at Selfrdiges, Harrods
Giorgio Armani Holiday 2017 Collection
Giorgio Armani Holiday 2017 Palette – New & Limited Edition – $154.00
Armani Holiday 2017 Palette features like always, two compartments. The first layer shows 10 eyeshadows, mostly in darker colors but also a golden and white shade. The finishes range from shimmering pearls to mattes. Moving to the second layer we will find two shades of Maestro Fusion makeup and Luminous Silk Compact. Everything is packaged in a luscious red compact case with I Love Armani logo on top.
Giorgio Armani Lip Magnet – New Shades – £27.00 / $38.00 / 163.00 
508 Androgini – soft hellrosa
509 Romanza – pink
510 Magnetic – luminous rose
603 Adrenaline – deep burgundy red
604 Nighttime – cherry red
605 Insomnia – chestnut brown
I think those pink Lip Magnet shades will be irresistible for me so expect reviews when they launch. 🙂 I can't say I'm too impressed by the palette but maybe I will change my mind when I see it up close. Swatching it may convince me otherwise. How about you?
Enjoy more photos…