Hello beauties!
This month From Mona with Gloss beauty blog celebrated 6 years of activity and like every year now, Mona hosted a huge party where I was invited as well. Mona is passionate about beauty and fashion and it's already a tradition that she will celebrate her blog's anniversary with friends, her readers and beauty blogging community. It was a wonderful night where I got to meet my fellow beauty bloggers, catch up on with some of them and enjoy nice long talks with others while enjoying all the surprises Mona had in store for us.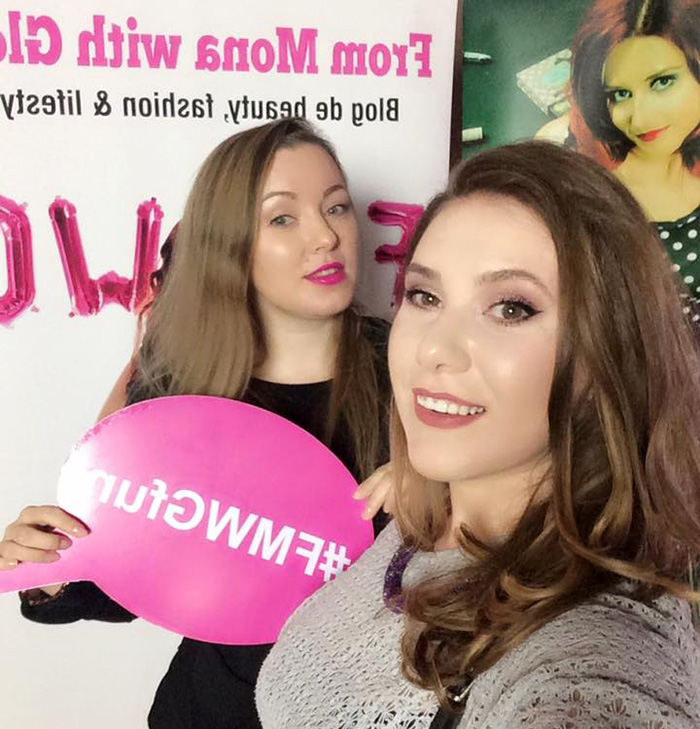 The party was not only an event where you could socialize, meet new bloggers and make friends but you could also discover new brands and get a peek at the beauty corners that were prepared for us right there at the location.
You could get a temporary tattoo at 1Dream Beauty Studio by Raluca Racovita corner or get a quick a hair style with trendy braids. You could also get a mini manicure at the CND nail corner, get a makeup at the Inglot cornet and check out their new fall 2016 collection. For those who were passionate about modern hairstyles and latest tools, Remington offered us a peek at their newly launched ProLuxe range, as well as a quick test.
The party continued with a fashion presentation by OneBeat Fashion and I really enjoyed some of their new outfits and comment about the elegant gowns with the girls. Overall I had a wonderful evening, with a lots of surprises as Mona hosted a couple of raffles as well, and even though I wasn't lucky enough to have won one of the prizes I was able to relax and enjoy a pleasant atmosphere.
FMWG sponsors and partners: OneBeat Fashion ★ 1DREAM Beauty Studio by Raluca Racovita ★ Remington Romania ★ Urban Decay Cosmetics ★ Farmec ★ inkspired.ro ★ BonBons by Monica Radulescu ★ Melkior – cosmetice profesionale ★ Keiko Slim Spa ★ Flormar ★  TopLine Europa ★
Enjoy more photos…