Hello pretties!
Estee Lauder and Victoria Beckham collaboration for her first time ever makeup collection has been announced back in spring 2016, but only now the ex Spice Girls star is unveiling a bit of one of the most exciting fall 2016 makeup collaborations. All the details of Estee Lauder Victoria Beckham Fall 2016 Makeup Collection are expected later this month but until then I though you'd enjoy the first promo photos and some highlights of this collection
And after you had a first look at Victoria Beckham's makeup collection I'm sure you will notice, the packaging of the eyeshadow palette, bronzers and single eyeshadows is resembling (I don't want to say almost identical) with the newest release of Tom Ford Orchid Fall 2016 Collection (info, photos).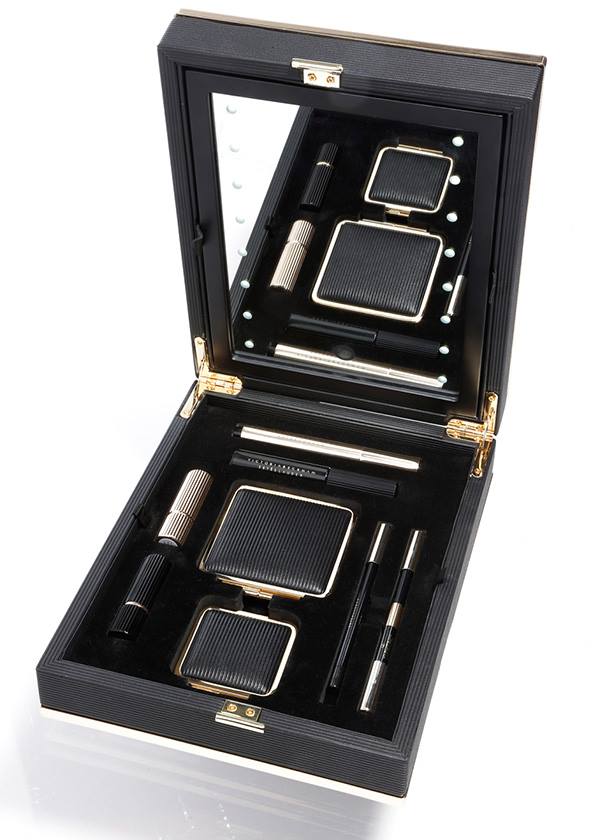 What do you get when you combine one of the most successful female fashion designers with a world-famous beauty brand created by one of the first female entrepreneurs? The ultimate makeup collection you can't live without.
We are thrilled to announce this industry-first collaboration with style icon and acclaimed fashion designer Victoria Beckham. A long-time makeup devotee and collector herself, the collection features all the pieces a woman really needs in her makeup bag, handpicked by Beckham.
As she puts it: "I am thrilled to be launching this limited edition makeup collection with Estée Lauder. The whole process has been both inspiring and eye opening—from going back and revisiting the Estée Lauder archives through to working on the product with the Estée team, this feels like the perfect makeup partnership for me and my brand. I had long admired Estée Lauder the woman, and the powerful brand that she created, so I am excited to offer both of our customers this makeup range and play a small part in her vision for women."
Availability
U.S. Launch Date – 13 September 2016 @esteelauder.com, @victoriabeckham.com, Bergdorf Goodman, Selfridges, Neiman Marcus, Saks Fifth Avenue, Nordstromand and Victoria Beckham stores.
UK Launch Date – 13 September 2016 at Selfridges, Victoria Beckham's Dover Street store
International Launch Date – 1 October 2016
Estee Lauder Victoria Beckham Makeup Collection Fall 2016
Estee Lauder Victoria Beckham Morning Aura Illuminating Creme – $95.00
A glow potion for skin that can be used over or under makeup and that helps with airline-induced dullness and dehydration.
Estee Lauder Victoria Beckham Highlighter – $65.00
Estee Lauder Victoria Beckham Bronzer
Estee Lauder Victoria Beckham Gel-Cream Eye Ink
Estee Lauder Victoria Beckham Eye Palette – $95.00
Shades:
Black Nutmeg
Grey Amber
Fired Sapphire
Blond Cumin
Metal Saffron
Burnished Sage
Estee Lauder Victoria Beckham Eye Metals Eyeshadow – $45.00
Charred Emerald
Bitter Clove
Estee Lauder Victoria Beckham Lip Pencil – $30.00
Estee Lauder Victoria Beckham Lipstick – $45.00
Brazilian Nude
Chilean Sunset
Victoria Beckham Collection Daylight Edition – $1200
Is a light box containing a removable lighted mirror as well as 8 products that you see in the photo above.
Enjoy more photos…