Hello beauties!
At least my thoughts can get the illusion of cold weather since the rest of me is stuck here with these crazy hot summer temperatures, so checking out the new Essie Virgin Snow Winter 2015 Collection gets me a chance to think about the cold season in advance. Featuring six new limited edition shades, Essie Virgin Snow nail polish line should glow in the dark as the brand suggest we should turn down the lights for a better view.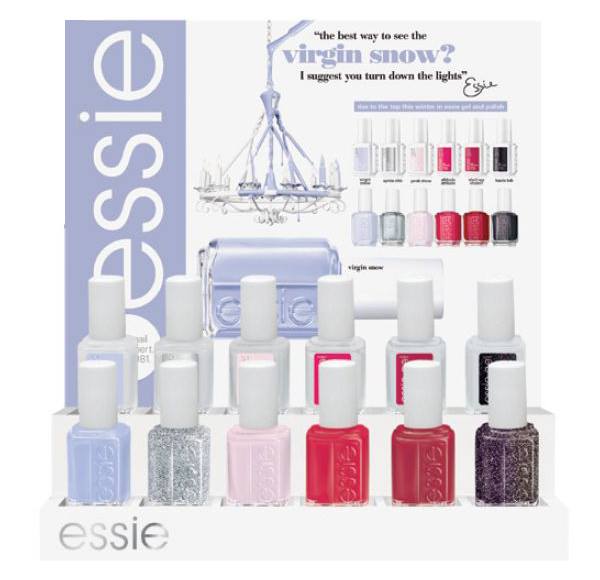 Availability
U.S. Launch Date – September 2015
Essie Virgin Snow Winter 2015 Collection
Essie Nail Polish – $7.99 for 13.5 ml / 0.46 oz
Shades:
Virgin Snow
Apres Chic
Peak Snow
Altitude Attitude
Shall We Chalet?
Haute Tub
Don't forget that for nail salons Essie offers the new Virgin Snow Winter 2015 Collection in 12 or 36 polish display and for regular customers there's also a 4 pieces mini set which includes the following shades: Haute Tub, Apres Chic, Virgin Snow and Shall We Chalet?
Enjoy more photos…