Hello beauties!
It seems like we'll be having a new Essie Rebecca Minkoff Summer 2015 Collection this month which will feature five new limited edition shades. So far I don't know if this collection will be launched world wide but I know it will be available in Japan at the end of this week. These new Essie summer 2015 nail polish shades are more easy on the eye comparing to those from Essie Neon Summer 2015 Collection (info, photos) and even softer than those of Essie Peach Side Babe Summer 2015 (info, photos).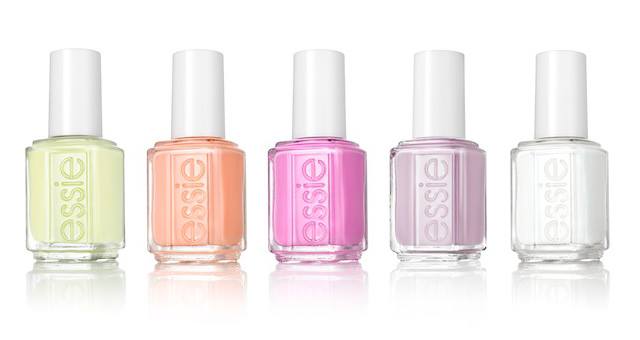 Availability
Japan Launch Date – 17 July 2015
Essie Rebecca Minkoff New Summer 2015 Collection
Rebecca Minkoff drew inspiration for this collection from the colors of ice cream that you are tempted to eat by the pool or beach side when you are relaxing on your vacation. These new Essie pastel colors are a softer version of what Essie has accustomed us to launch in the summer and I must say I like it so far, not to mention the new shades promise a glossy finish.
Essie nail polish from left to right are S908, S887, S803, S825, S907.