Hello sweeties!
Summer season is just around the corner and for those of you looking for a bright, fun and intense shade I would recommend checking out my Essence Trendsetter Stay With Me Longlasting Lip Gloss review and the photos bellow. I've been wearing this shade 4 or 5 times already and I'm liking it more and more with each application.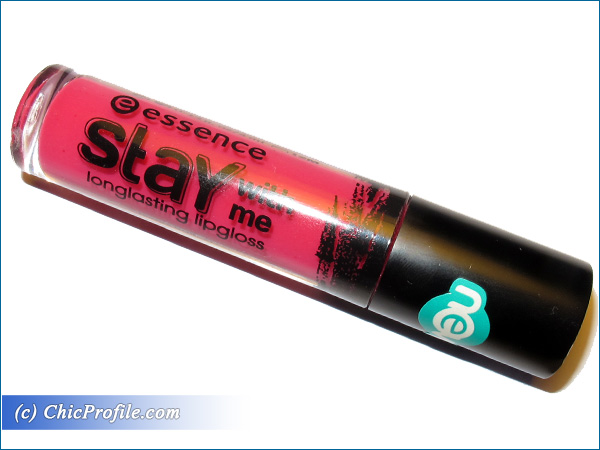 Availability
Now at ULTA, DM shops, Auchan, Marionnaud, Douglas, local drugstores and online @ulta.com, @kosmetik4less.de
Essence Trendsetter Stay With Me Longlasting Lip Gloss ($1.49 / €1.95 for 4 ml/ 0.13 fl oz) is an intense cool toned raspberry pink with blue undertones and super shiny finish. The shade really stands out delivering a fair amount of semi-opaque color coverage with some noticeable translucency.
The consistency is medium-thick without being sticky or tacky and the formula is sweet-scented unflavored. It applies wonderfully on the lips covering them with quite a bit of color without settling into lip lines. The color-intense texture feels wonderfully creamy and lightweight on the lips making them appear fuller and fresh.
The special applicator allows an effortless and precise application. The packaging is a small but thick transparent plastic tube with a black cap.
When it comes to say how long the Trendsetter shade lasted on my lips I believe the name Stay With Me Longlasting Lip Gloss says it all. The color wore away after 5 hours but even after I ate and drank I still had a bit of color on my lips. My lips were still soft without being dry or dehydrated.
It's a drugstore product and since it's so cheap and the color is simply bright, gorgeous and summery I truly recommend you should give it a try.
Enjoy more photos…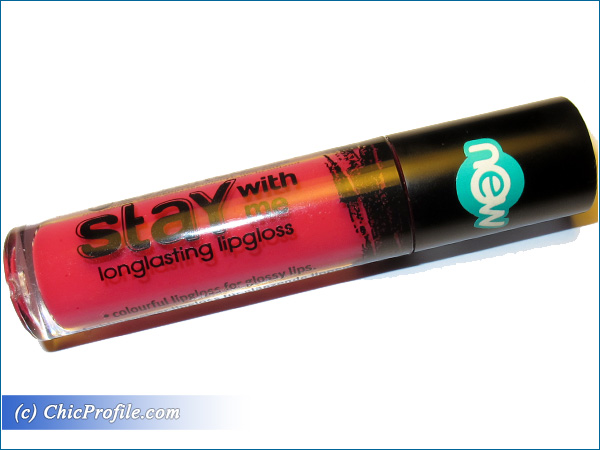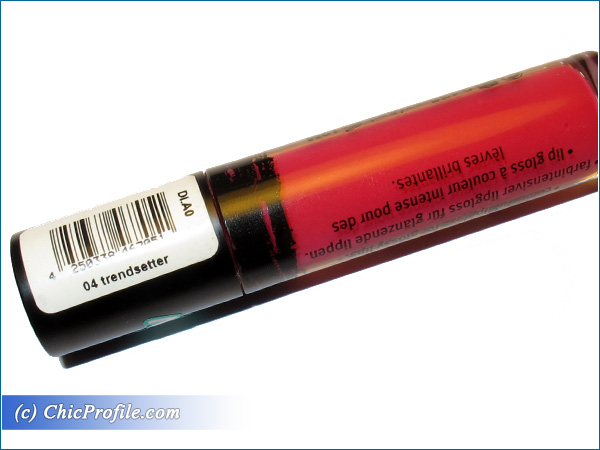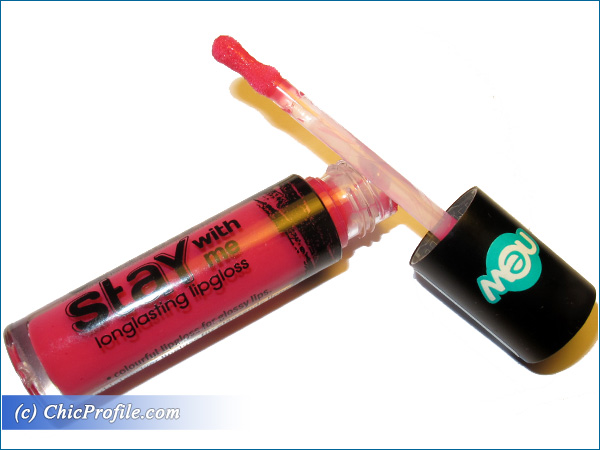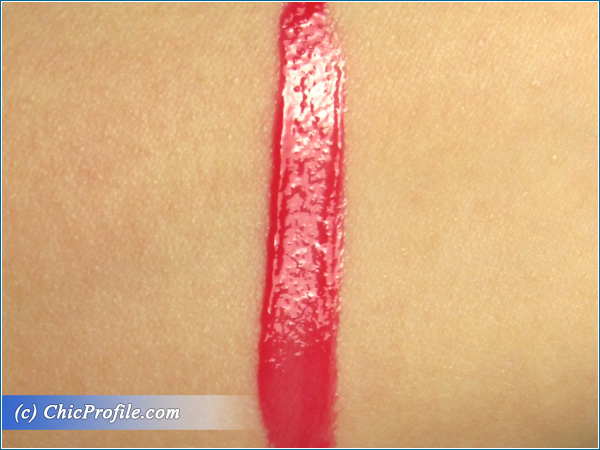 Essence Trendsetter Stay With Me Longlasting Lip Gloss Swatch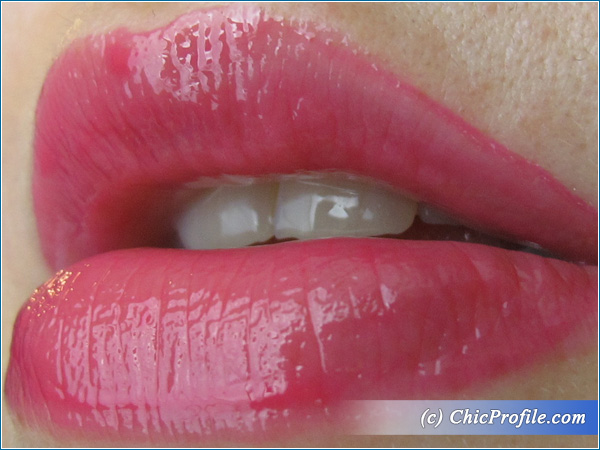 Essence Trendsetter Stay With Me Longlasting Lip Gloss Lip Swatch

LEFT: Bare Lips – RIGHT: Essence Trendsetter Stay With Me Longlasting Lip Gloss Lip Swatch