Hello beauties!
Two days ago I revealed the new Dior Transatlantique Summer 2014 Collection (info/ photos) which represents the US version and it's currently available at Dior counters. Today I want to show you the European/ International version which includes more products and also a bit of name change: Dior Transat Summer 2014 Collection. Some of you asked me when and if this collection will be available internationally as well and promised to post again when I will have more details. Now I'm also giving you the second version and it's up to you to decide which one is more beautiful or probably you will have the chance to combine them.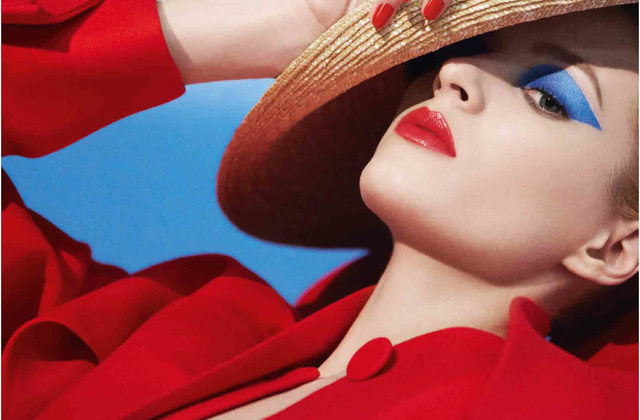 Availability
International Launch Date – beginning April 2014 at Sephora, Douglas, Marionnaud and rest of Dior counters
Dior Transat Summer 2014 Collection
Diorskin Nude Tan Prime & Bronze – Limited Edition
Shades:
Diorskin Nude Shimmer
Shades:
Diorskin Nude Tan Transat Edition – New & Limited Edition
The elegant golden shimmer compact is embossed with a delicate rope pattern and creates absolute radiance on the skin. The finely milled iridescent pigments create a soft golden glow on the skin as if kissed by the sun. The limited edition compact is delivered with a mini kabuki brush.
5 Couleurs Transat Edition – Limited Edition
Shades:
Dior Mono Eyeshadow – Limited Edition
Shades:
#261 Cabine
#541 Pavillon
Diorshow Art Pen – Limited Edition
Diorshow Iconic Overcurl Waterproof – Limited Edition
Dior Addict Gloss
#412 Offshore
#642 Seafarer
Dior Addict Lipstick
#211 Sunlight
#571 Windrose
#611 Cruise
#651 Mayday
Dior Lip Maximizer
Transat Le Vernis – New & Limited Edition
Shades:
#750 Captain – vivid red
#700 Sailor – deep ultramarine
#210 Yacht – sandy beige
Enjoy more photos…