Hello pretties!
Thanks to Dior Spring Summer 2018 Fashion Show we were able to get a peek of Dior Spring 2018 Makeup Collection. Well, not everything was revealed but enough to make us curious for more. A quick video of the upcoming products was posted by Diormakeup on Instagram so have fun with that. The first product that we are completely sure of is the new Dior Forever Undercover 24H Full Cover foundation. Looks like Dior Forever line will become a bigger franchise next year. Excited yet? Keep reading for more!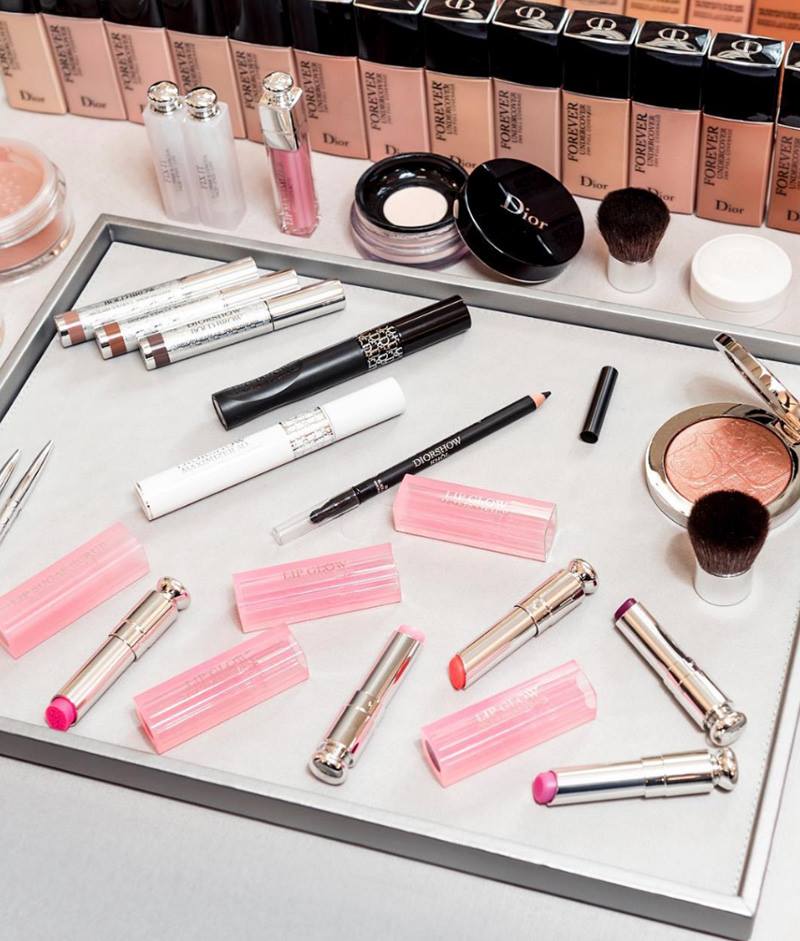 Availability
U.S. Launch Date – January 2018
Dior Spring 2018 Makeup Collection
Dior Forever line was extended this fall with the launch of Diorskin Forever Perfect Mousse Foundation (review) and Diorskin Forever Undercover Concealer (review, swatches) products that I absolutely love. The mousse foundation has a good coverage but is feels amazingly light on the skin, simply melting underneath your fingers when blended. The new Dior Forever Undercover Foundation offers a full coverage with the same light texture and feel. The shade range is the biggest one Dior ever had, stretching to 29 colors.
The new formula is a soft make with a buildable coverage that will give a fresh effect. The consistency is liquidy and doesn't feel heavy or thick. You don't need to much product for one application, as a little goes a long way.
The packaging is also new as comes in a small, plastic bottle with a tapered tip. You can squeeze the tiniest amount and get that beautiful full coverage. A squeezable foundation tube was always a favorite of mine so I can't wait to see the new one. Just make sure to shake the bottle very well before squeezing the product.
Dior Backstage Pro makeup line will also be coming out next year in spring, so MUA's out there will definitely get excited.
Another newness will be the four new Lip Glow shades you see in the photo bellow. Rumor has it that we are going to see a matte version of these as well. If you hear anything else about Dior Spring 2018 makeup newness do share it with the rest of us. 🙂
Enjoy more photos…
Photos by Allure, Dior Makeup