Hello beauties!
Yesterday we took a peek at the new release of Dior Rouge Dior Liquid for fall 2017 on Instagram and today is time for more information about this exciting launch. Is already established that Fall 2017 season is all about lip colors, as all major brands are releasing their own, new or reformulated lipstick collection. Either we are talking matte lipsticks, liquid lipsticks or shiny colors is obviously that we have to brace ourselves for the next season as I'm sure all makeup addicts out there (including myself) are going crazy over these launches. #diorforlove was one of the most popular tags used for the presentation of the new Rouge Dior Liquid lipstick line a few days ago in Asia. The face of Dior Rouge Dior Liquid campaign continues to be the famous actress Natalie Portman who was seen at the launch press event along with Peter Philips.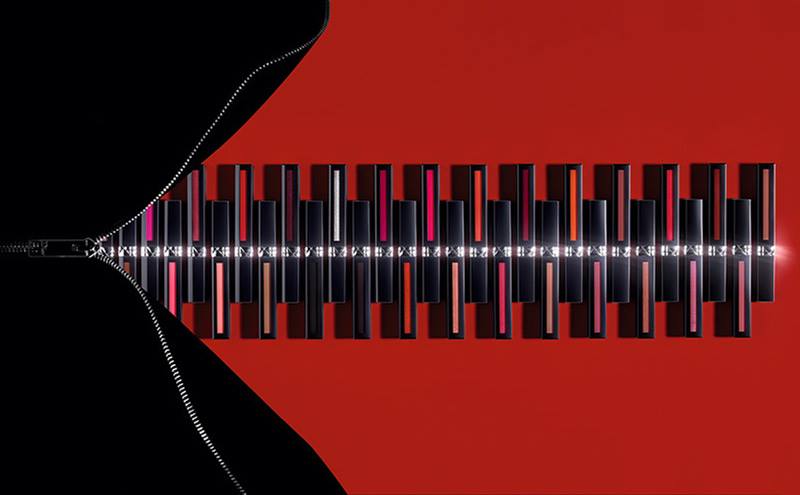 Availability
Japan Launch Date – 1 September 2017
International Launch Date – September 2017
Dior Rouge Dior Liquid
The new Rouge Dior Liquid derives from the iconic Dior Rouge Dior lipstick and combines three unique features. The first one is being a liquid tinted rouge which will maintain its fabulous color for 12 hours. The second one is having various effects and finishes that you can choose from, like: metallic, satin, matte and velvet. Depending on your mood, occasion or the event you'll be attending you can now choose not only your color but your lipstick's finish as well.
Rouge Dior Liquid lipstick uses a very light pigment, which provides a dense color. The new doe-footed applicator picks up the right amount of color for your lips, but it can also be used to line your lips with its pointed tip.
There will be 24 shades to choose divided into four categories. From what I've seen so far, I think my favorite one is going to be Pop Satin with its representative shade No.162 Miss Satin. The other shades are: No.427 Delicate Satin, No.442 Impetuous Satin, No. 565 Versatile Satin, No.788 Frenetic Satin and the darkest shade of No.895 Fab Satin.
Dior Electric Metal colors are: No.979 Poison Metal, No.751 Rock' n' Metal, No.515 Scandalous Metal, No.334 Vibrant Metal, No.375 Spicy Metal, No.601 Hologlam.
Dior Rouge Dior Liquid in Nude Velvet finish will feature 7 shades but I have my eyes on No.901 Oxblood Matte, No.675 Mysterious Matte, No.574 Lively Matte, No.265 Fiery Matte.
Last but not least will be the five shades from the Rock Matte range. There are few good pinks and plums here so it's definitely worth checking out. No.272 Crush Matte, No.362 Impulsive Matte, No.797 Savage Matte, No.908 Black Matte and No.999 Matte.
Along with the new range of Dior liquid lipsticks there will also be released four nail colors: No.162 Miss Satin, No.614 Jungle Matte, No.979 Poison Metal and classical No.999 Rouge Matte.
Those who are not into liquid lipsticks will have another chance at Dior newness at the end of September with the new Dior Double Rouge lipstick line (upcoming post).
Enjoy more photos…