Hello beauties!
Now you can start shopping Dior Precious Rocks Holiday 2017 Collection. I couldn't believe it myself when I saw the products online this morning! Well, not all the products are available, the rest of them will be launching later now. I can't take my eyes off of Diorskin Nude Air Luminizer Precious Rocks Shimmering Sculpting Powder, which is a thing of beauty. You can find all the info about this collection in my previous article. Have fun shopping!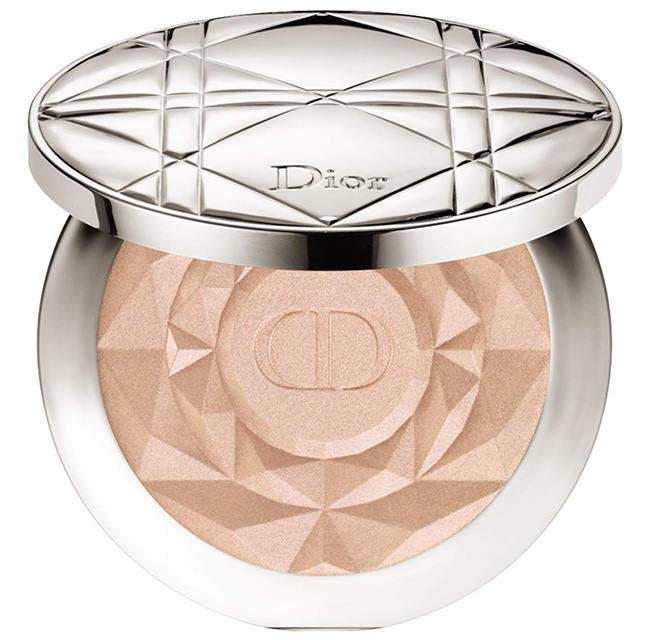 Availability
U.S. Launch Date – 3 October 2017 at Nordstrom, Neiman Marcus
International Launch Date – November 2017
Dior Precious Rocks Holiday 2017 Collection
It is a powder as light as a breeze, featuring a formula highly concentrated with illuminating pigments. Applied in gentle touches, it highlights areas of the face to catch and reflect the light. It comes with a brush and leaves behind a virtually imperceptible texture, revealing glowing skin for a radiantly luminous complexion.
Their prismatic motifs, marked by plays of contrast and shadow, echo the graphic facets of gemstones. These Christmas harmonies provide the perfect opportunity to create a radiant, festive look, or a more subtle style to suit your mood, your desires, and the moment. Deep shades with rich textures for a precise, sophisticated result.
In one ultra-precise golden stroke, Dior Vernis Liner delivers a clear varnish strewn with gold, platinum and silver glitter in various sizes, showering nails with countless little gems.
This faceted stick makes applying your lipstick almost magical. It combines a creamy wax formula, a high dose of pigments for a velvety finish and the softening effect of a plant-based butter. The pointed tip delivers ultra-precise application for an intense, long-wearing result. Diorific Khôl holds the promise of ultra-precise application and intense, powdery matte, long-wearing color.
341 Pure Topaz
551 Daring Agate
671 Vibrant Tourmaline
741 Deep Ruby
751 Garnet
991 Bold Amethyst
This limited-edition formula features velvety and wildly modern shades plus a precision applicator that gives your lips and cheeks perfect color definition for a discreet look or a sweep of bold passion.
005 Charm
006 Glory
007 Desire
008 Intensity
SHOP THIS POST