Hello lovelies!
While I was browsing for new beauty items this morning, I stumble upon this gorgeous Dior Mariposa 5 Couleurs Eyeshadow Palette that is limited edition and exclusive to Neiman Marcus. For those who are more into nudes and classic colors, Dior Mariposa Eyeshadow Palette could be more suitable than the newly released shades from Dior Skyline Fall 2016 Collection (info, photos).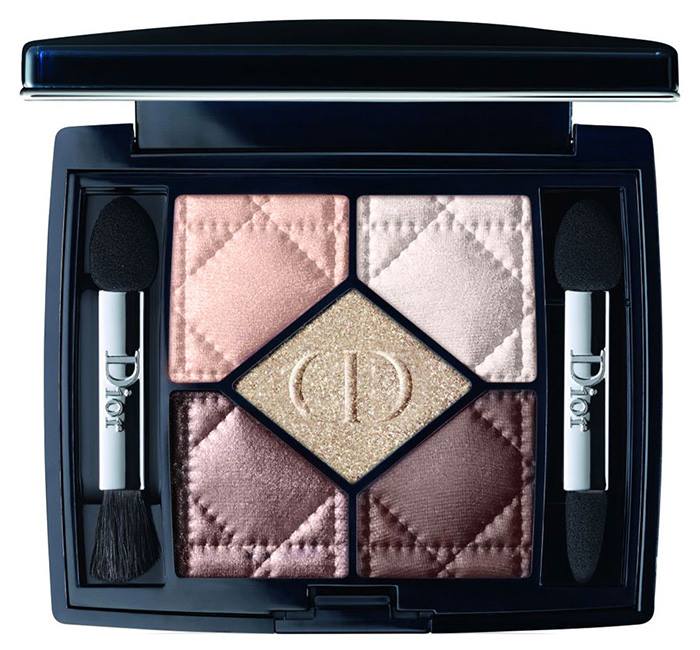 Availability
U.S. Launch Date – Now exclusively at Neiman Marcus
Dior 5 Couleurs Eyeshadow Palette – $62.00
Mariposa (Limited Edition)
For a natural look, create a gradation effect using the medium shade on the entire mobile eyelid and the darker shade along the lash line. Highlight with the lightest shade beneath the brow arch and in the inner corner of the eye.
For a sophisticated look, apply the lightest shade over the entire mobile eyelid. Contrast with the darker shade in the crease and along the lash line to create structure. Apply the medium shade in the outer corner and draw it out to widen the eyes.
The 5 Couleurs palette boasts a wide variety of textures and shades with a host of effects: matte, satiny, iridescent and ultra-shimmery for infinite ways to convey Colour and dress the eyes with exceptional makeup.
Don't forget to take a quick peek at Dior Splendor Holiday 2016 Collection as I'd be curious to know if you like the new Diorific Matte Fluids (preview, photos). Check my Instagram for Diorific Matte Fluid Lip & Cheek Velvet Colour lip swatches. I'm definitely getting these once they hit counters. How about you?