Hello pretties!
Spring hasn't even been settled yet and we can already talk about Dior Fall 2016 Makeup Collection. The first photos of fall 2016 Dior 5 Couleurs Palettes have been released during the presentation for the Fall Winter 2016 Dior fashion show. It seems like the fall 2016 makeup trend suggested by Dior will be all about dark, edgy lips, big fat eye lashes and a flawless complexion. I remember that last year I was wearing this kind of makeup look… as I was really obsessed with violet lips and a minimal makeup (I'm still not over it) so thinking that it will be fashionable again this year as well, makes me wanna keep those dark lip colors close by.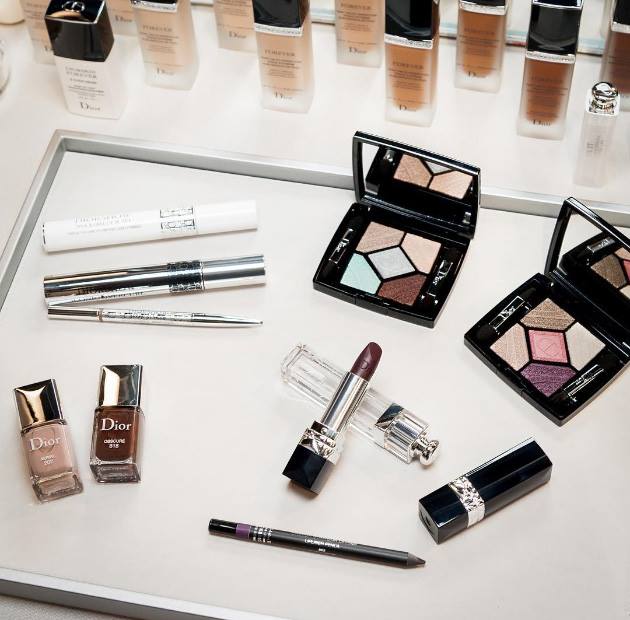 Availability
U.S. Launch Date – Late summer 2016 (TBA)
Dior Fall 2016 Makeup Collection
If you want to get the look of Dior fall 2016 show here are the products that will be launching later on: Rouge Dior Poison 962, Dior Addict Ultra-Gloss Bulle 001, Diorshow Maximizer 3D, Diorshow Iconic Overcurl and the two variations of Dior 5 Couleurs Fall 2016 Palettes.
It seems like the dark deep purple lips can complement even the fairest skin tones so that's a YAY from me, knowing how crazy I'm about purple lips, especially when they have that gorgeous glossy finish. Rouge Dior No.962 Poison seems to be the star color for fall 2016 as it has been used on all the models for the fashion show presentation.
Such an easy makeup look to achieve and edgy at the same time as Dior suggests strong lips, a flawless complexion and fat black lashes using Diorshow Iconic Overcurl mascara.
Take a closer look at Dior Fall 2016 makeup trends.
Enjoy more photos…