Hello beauties!
The new Dior 5 Couleurs Palettes (sneak peek photos) for fall 2014 are probably the most expected beauty items since we've been talking about them for months now and we always sigh at every picture posted on Twitter of Instagram. The new 5 Couleurs Eyeshadow palettes will be permanent and released along with Dior Fall 2014 Makeup Collection (info, photos). I just spotted a few of them earlier at Nordstrom so if your favorite is among them you can go ahead any purchase it right away.
Availability
U.S. Launch Date – Now at Nordstrom, Macy's and online @nordstrom.com
Japan Launch Date – 1 August 2014
International Launch Date – August 2014 at Sephora, Douglas, Harrods, Selfridges
Dior 5 Couleurs Eyeshadow Palette – New – $60.00
Dior reinvents the 5 Couleurs legend. True to the bold colour creation from the House of Dior, each harmony explores a unique world of colour. Based on a central shade, the signature of the palette, 4 accessory shades are used to create a multi-faceted look. The 5 Couleurs palette boasts a wide variety of textures and shades with a host of effects: matte, satiny, iridescent and ultra-shimmery for infinite ways to convey colour and dress the eyes with exceptional makeup.
#056 Bar
#276 Carre Bleu
#096 Pied de Poule
#876 Trafalgar
#846 Tutu
Don't forget that you can check out the rest of the new palettes HERE along with the other dior fall 2014 makeup items.
Enjoy more photos…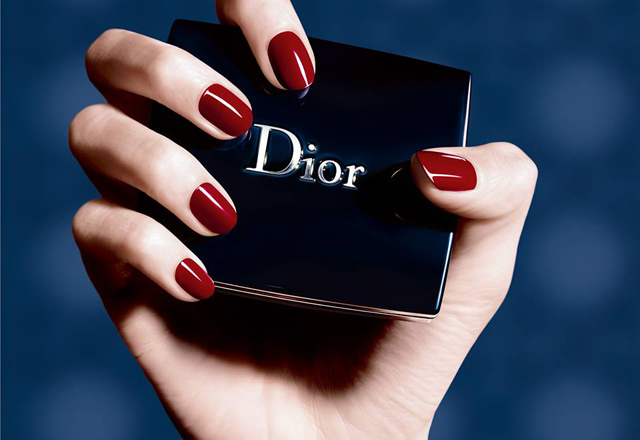 Dior Bar 5 Couleur Eyeshadow Palette
Dior Carre Bleu 5 Couleur Eyeshadow Palette
Dior Pied de Poule 5 Couleur Eyeshadow Palette
Dior Trafalgar 5 Couleur Eyeshadow Palette
Dior Tutu 5 Couleur Eyeshadow Palette