Hello beauties!
You heard me talking before about the new line of Dior 5 Colours Designer Palettes (sneak peek photos, preview) which includes six new Dior eyeshadow palettes and will be part of Dior Diorshow Summer 2015 Collection created by Peter Philips, the image director of Dior. Inspired by makeup looks the famous make-up guru will create his first line of luxury eye products. If you are a fan of the brand then you should choose wisely between these new summer Dior Designer Palettes and the limited edition Dior 5 Couleurs Cosmopolite Palettes (photos, info) launching later in August 2015.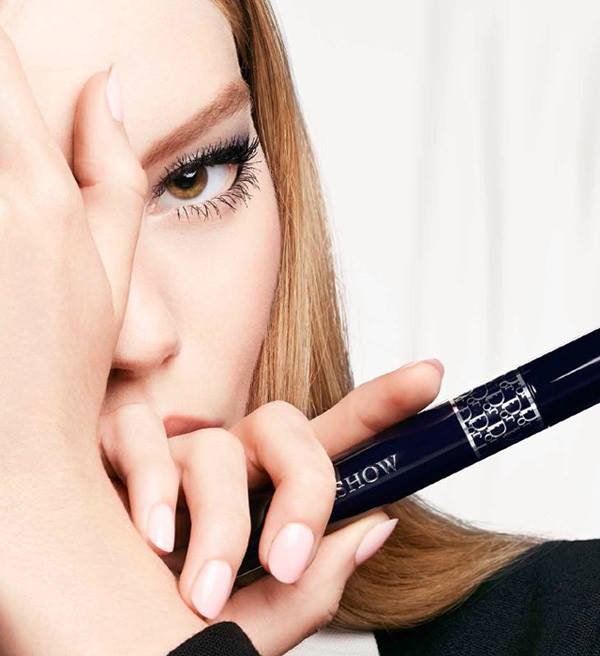 Availability
U.S. Launch Date – 1 June 2015
Japan Launch Date – 5 June 2015
International Launch Date – June 2015
Dior Diorshow Summer 2015 Collection
We will be seeing six new variations of Dior 5 Couleurs Designer Palettes (€59.00) but this time they will have a bright pearly finish, and will include also a liner and two mini applicators.
Diorshow Pro Liner (€27.00) is definitely worth checking out as it has not only a waterproof formula but also an easy-to-use applicator which will come in handy for fans of winged-eyeliner look or even for beginners. Now the new Diorshow Pro Liner is a retractable pencil with the role of a liquid liner which gives an intense colors and goes on like a gel.
Diorshow Mascara (€34.00) promises now more volume than ever before as it has a new thickening microfibres brush. The packaging has also been updated and improved the new Air-Lock Wiper technology that prevents air from getting into the tube and dry out the mascara.
Diorshow Brow Styler Gel (€29.00) will come available in three shades: transparent, brown and blonde.
I shall post more details and new photos closer to the launch date. Until then I would love to know what do you think of this collection? 🙂
Enjoy more photos…