Hello lovelies!
I present you Coolcos Super Gloss N0.26, one of the brightest lip gloss shades that I've tested lately. I believe it will look lovely on almost every skin tone, especially on those with a darker skin or with a beautiful tan. It's definitely a happy, fresh and bright shade fit to be wore during summer or whenever you want a bold lip.
Availability
Now @coolcos.ro, @coolcos.com, @coolcos.dk (International Website Launching in February 2014 with worldwide shipping)
Coolcos Super Gloss No.26 (21.64 Lei/ 49.00 DKK/ $9.00 for 6 ml/ 0.2 fl oz) is a bright orange with fine shimmer and warm tones. It looks more like a true fiery orange than a coral so I wouldn't recommend it to those who are color shy. The color is vibrant and opaque on the lips with a formula that feels lightweight, without being sticky or tacky at all.
This summery orange is a perfect shade for those in love with bright and pigmented shades. It has a nice natural finish, nothing over the top and it's applied easily and evenly across the lips. It doesn't emphasize lip lines but it does leave a bit of stain on the lips after a couple of hours.
I often pair this shade with Coolcos Coral Moisturizing Lipstick (review & swatches) as I like a pop of shine and shimmer over my lipstick. It does last on the lips for quite a few hours with drinking and eating and in my case I had around 4 hours wear.
The packaging is a sleek transparent plastic tube with a doe-footed applicator which is kind of small and doesn't pick up too much product so I had to dip it in the tube several times to get an intense and opaque color on my lips.
Enjoy more photos…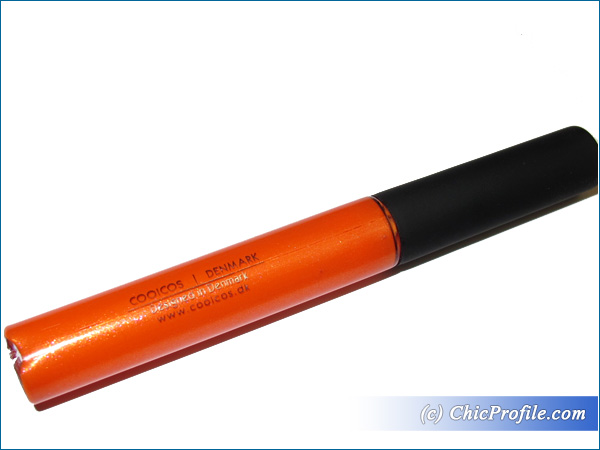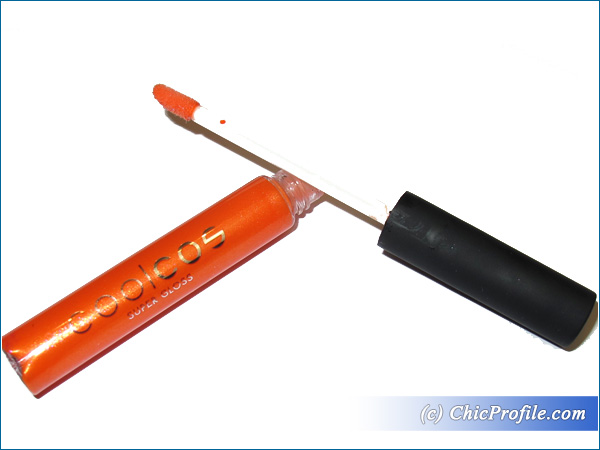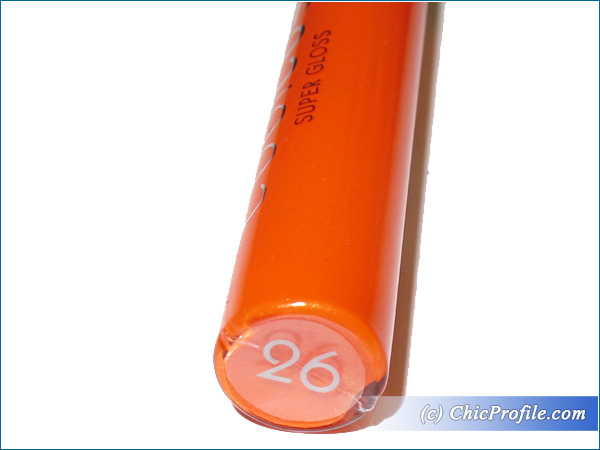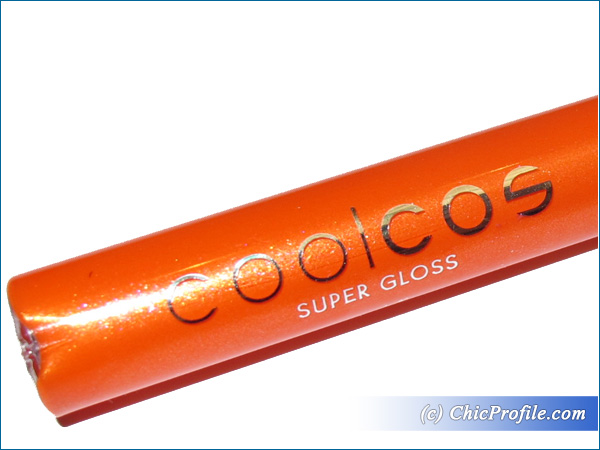 Coolcos Super Gloss No.26 Swatch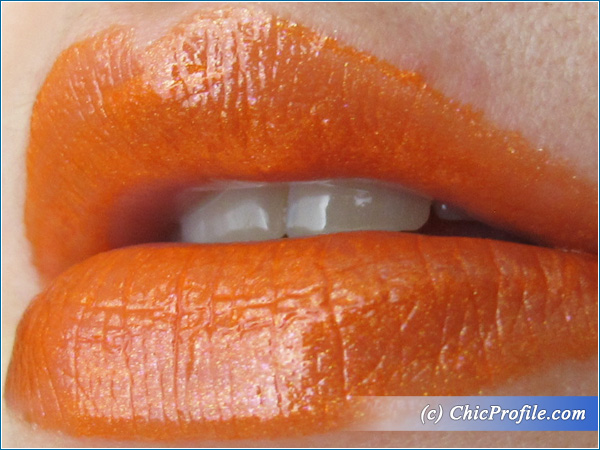 Coolcos Super Gloss No.26 Lip Swatch

LEFT: Bare Lips – RIGHT: Coolcos Super Gloss No.26 Lip Swatch