Hello beauties!
Clinique will launch in the summer Smart Custom-Repair Serum, a new revolutionary serum that targets different skincare problems. Featuring an unique blends of ingredients this serum has a very well balanced formula and promise to help solving skincare problems like wrinkles and fine lines, hyperpigmentation, dark spots, uneven skin tone, dullness and dehydration but what is makes it probably an innovative serum is that fact that is able to repair even skin damage that can't be seen.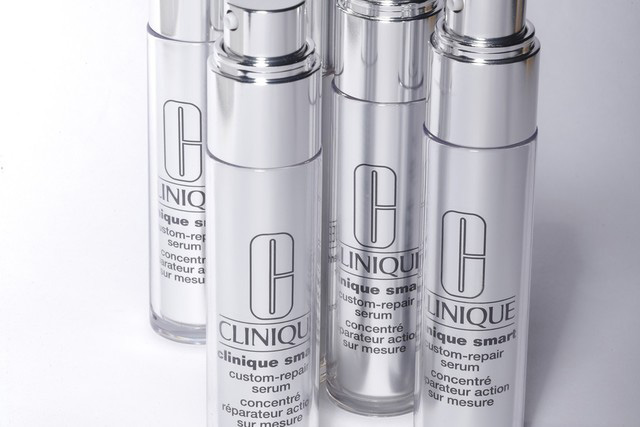 Availability
U.S. Launch Date – 15 July 2014 at Clinique counters
U.K. Launch Date – 6 June 2014 at Selfridges | 27 June 2014 nationwide
Japan Launch Date – 22 August 2014
Clinique Smart Custom-Repair Serum – New – $59.50/ £48 for 30 ml / $89.00 for 50 ml
Judging by all the things that the new Smart Custom-Repair Serum can do it surely seems to be a smart skincare product and I would love to put it to the test and see for myself if it's not only bragging but also acting and solving our custom skincare problems.
Red Algae is the key ingredient which refines the texture of the skin, making it more receptive to repair but the formula also contains scutellaria baicellansis root extract, grape extract, glucosamine and ergothioneine, which help counteract dark spots and dullness.
Those concerned with anti-aging problems like wrinkles and lines will surely be pleased to know about other ingredients of Clinique Smart Custom-Repair Serum like collagen-boosting agents that help diminish sings of aging. Hyaluronic acid, barley extract, wheat germ extract and cucumber extract are working together for skin's support structure.
I don't know about you but I'm surely excited about this product as I'm using serums for quite a few years now and my skin just loves them. Can't wait to give it a try so I'll start saving right now.