Hello beauties!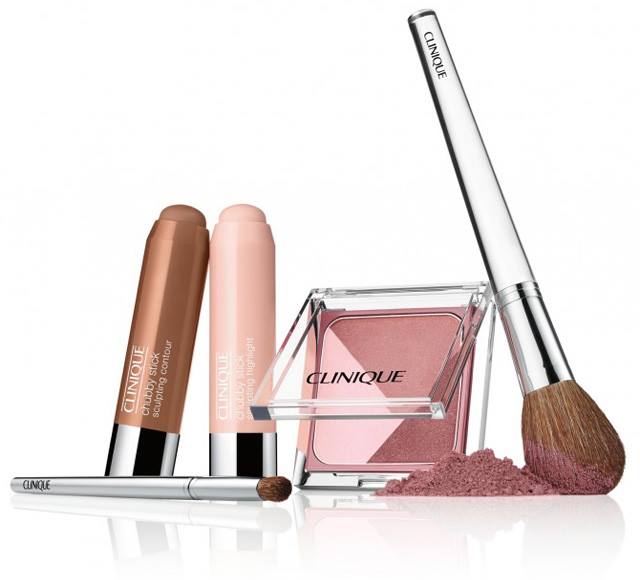 Clinique Hello Cheekbones is a new mini spring 2015 makeup collection which is going to be released in a limited edition at the beginning of next month. Why I'm saying that Clinique Hello Cheekbones is a mini makeup line? Because it features only three makeup products, but these are really the essentials for contouring, highlighting and adding a pop of color to your cheeks.
Availability
International Launch Date – 6 February 2015 in the trade
Clinique Hello Cheekbones Spring 2015 Collection
Clinique Chubby Stick Sculpting Contour
It's easy to guess what this product is meant to do, but because it comes in the shape of a stick it makes the contouring technique as easy as possible. Now many girls and women integrated contouring as a mandatory step in their daily makeup routine to re-shape particular areas of the face. The new Clinique Chubby Stick Sculpting Contour gives the illusion of an actual shadow when it's applied easily under the apples of the cheek, and creates depth and defines the bone structure. The formula is soft and creamy which makes it easily blendable but also buildable.
Clinique Chubby Stick Sculpting Highlight
After contouring your cheeks and adding a pop of color, highlighting is the next natural step to add a bit of shine to your cheekbones. The stick can also be used to highlight other features of your face like your nose and chin.
Clinique Sculptionary Cheek Contouring Palette
Will be available in 4 variations for every skin color, each palette including 3 shades which can be used separately for contouring and highlighting or swirled all together.  It comes in a square compact with a transparent lid while the formula is creamy-powder.
Defining Nectars
Defining Pinks
Defining Roses
Defining Nudes
Enjoy more photos…